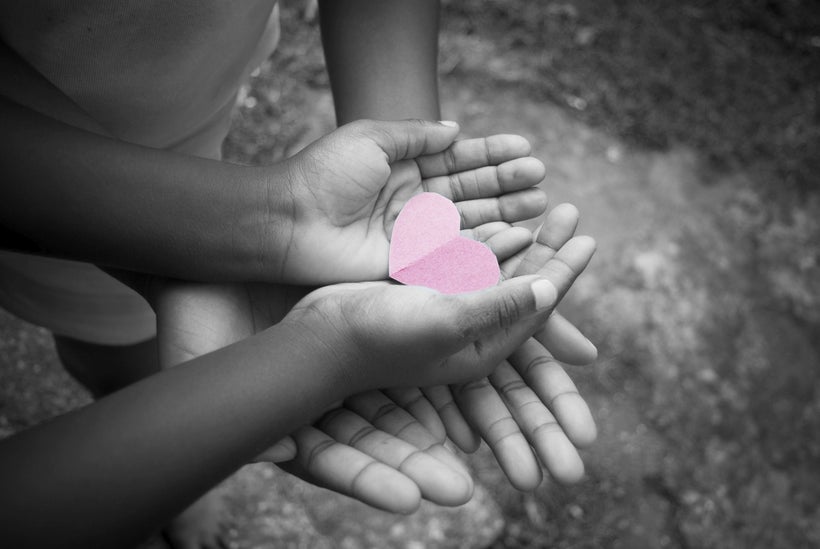 I won't beat around the bush: armchair activism terrifies me.  You know the kind I'm talking about.  The kind that involves people flooding their Facebook pages and Twitter feeds with outrage about social injustice, and that interrupts our regularly scheduled programming to sensationalize issues and hear what the pundits have to say.  The kind that compels millions of concerned citizens to talk—often passionately— about what should happen, but that falls short of a meaningful response.
Despite its clever disguise, broadcasting a reaction is not activism.  Activism, after all, requires action. Replacing your profile picture with a rainbow flag is not the same as meaningfully advocating for LGBTQ rights, just as hashtagging a tweet with #blacklivesmatter is not a legitimate claim to helping black people.  Eagerness to publicly stake claim to an ideology has taken on somewhat of a theatrical quality, yet these empty activist personas do damage.  
This isn't to say that armchair activists aren't well-intentioned.  Though the compassion may be sincere, and the amplification of issues has value, the illusion of commitment is more often the lie.  It is fashionable to stand in solidarity, but the self-serving exhibitionism, and the issues of privilege and guilt that so often accompany it, are symptomatic of larger psychological needs of a generation that plays out these and other pathologies on social media in other ways.
This troubles me deeply, particularly as it relates to Black Lives Matter.  The momentum created by this movement is a triumph in a certain respect, yet the comparatively small gains in trends around giving to black community organizations is disheartening.  As the Executive Director of a non-profit that focuses 100% of its efforts on black communities, the brand of activism that talks about the importance of black lives but fails to result in a windfall of funding to black organizations, feels contrived and incomplete.  
I wonder whether people understand that the $2 million pledged by Magic Johnson to address police brutality and the $10 million pledged at Denzel Washington's fundraiser to support the National Museum of African American History and Culture are the exception and not the rule.  I reflect on the disparities in corporate and foundation giving to black-focused charities as compared to the rest. I think about how many charities that were doing wonderful work in black communities continue to have to shut their doors.
The data is telling.  A 2014 study by the D5 Coalition found that of $19.8 billion dollars in grant funding awarded between 2009 and 2011, only 1.7% went to programs exclusive to black communities; if we conservatively assume that the additional 5.7% of charitable dollars that went to minority communities of unspecified ethnicity went entirely to black communities, it would still be true that no more than 7.3% of funding reached black beneficiaries despite a U.S. population that is 13.1% African-American.
It doesn't end there—a 2016 study by the Philadelphia African-American Leadership Forum (PAALF) found additional struggles when com paring black-led non-profits with white-led non-profits in Philadelphia. Black non-profit leaders who were surveyed ran organizations that served, on average, 27% more African-American clients than organizations run by white leaders; they relied more on government funding than their white counterparts (35% vs. 22%―an indicator of thinner access to foundation funding and individual donations); they spent more of their time on fundraising than their white counterparts yet were more likely to name fundraising as a significant challenge (90% vs. 77%); and they were nearly half as likely to have sufficient funding to maintain at least a four-month operating reserve (only 32% of black-led organizations had at least four months operating reserve compared to 57% of white-led ones).  
These statistics support what all of us working in service of black communities already know—that black giving matters.  A lot.  And it is important that we remove ourselves from the rhetoric long enough to consider the actual need.  Standing in solidarity with black lives matter is a beautiful ideology, yet claiming that position does not translate to adequate support. Despite whatever satisfaction we may receive from repeating this trope, making a difference requires tangibly fortifying organizations that work across the entire ecosystem as it pertains to enhancing black lives.  It means doing something real to fight the conditions that have allowed black lives to be marginalized.
So, what is the antidote to armchair activism?  Conscious financial giving would be a formidable start.  Volunteers and evangelists contribute to the success ecosystem of any worthy cause, yet funding is where the majority of organizations struggle.  This fact should be obvious, yet attracting and retaining individual donors continues to be a challenge even for non-profits working to fight our most widely-publicized social issues.  Police brutality cases can't be won without robust legal support; mass shootings can't be understood without formal research; we can't combat human trafficking without prevention and rescue services; we can't address the radicalization of potential terrorists without correcting the conditions that create them.  It feels inelegant to say, and it may be difficult to hear, but on some level, much of it comes down to the money.
Bolstering individual giving—and making it easier and more accessible for those interested in black communities to give to black causes—was my motivation for founding The Give Black Foundation.  In honor of August (Black Philanthropy Month) we launched the first searchable database of black charities to make it easier for people to "give black".  Not only me, but other social entrepreneurs such as Abhay Tewari of Sumbon are focused on building tools that make it easier than ever for web-savvy believers in the missions of worthy organizations to give.  Ideological agreement is not enough—a commitment to take tangible steps to support your causes must factor in.  Non-profits need like-minded people who support them not only in word in the wake of a tragedy, but also in deed, every single day.
This post was published on the now-closed HuffPost Contributor platform. Contributors control their own work and posted freely to our site. If you need to flag this entry as abusive,
send us an email
.