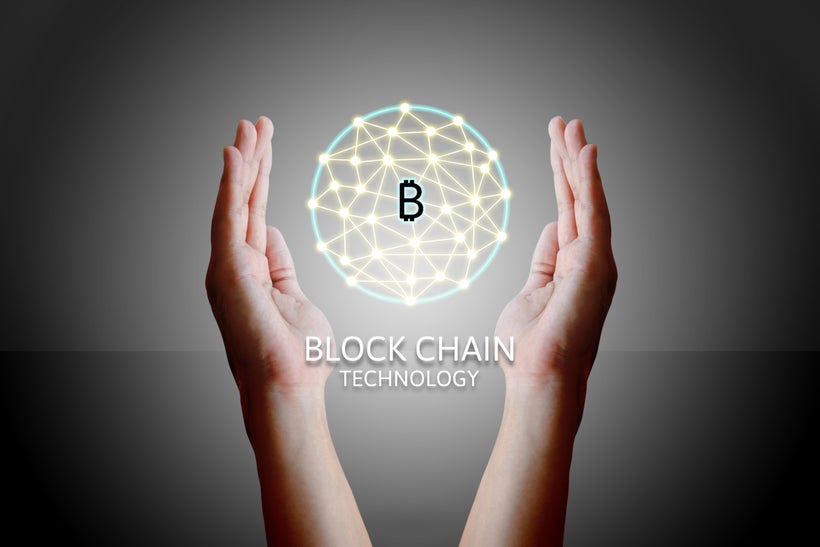 ICOs (Initial Coin Offerings) are on the rise, as more startups turn towards blockchain-based platforms to raise funds. Just during the first half of 2017, startups raised a record of $1.27 billion through ICOs.
The rise of ICOs has also resulted in the growing popularity of Bitshares and Ethereum, two of the most well known cryptocurrency platforms. ICOs use these cryptocurrency protocols to create digital currencies on top of these platforms.
However, several issues are starting to arise with ICOs related to fraud and "illegal fundraising". China, for example, just banned ICOs as forms of new digital currencies in order to prevent fundraising scams.
The illegitimate nature behind ICOs are a result of two things. First off, when doing an ICO, a company should develop its own tokens, which requires an in-depth understanding of blockchain principles and technology. Secondly, companies involved with an ICO are also operating in the real world and will have little use for the crypocurrency they raise. This means that ICO tokens should also be exchangeable for fiat currency, in order to pay for salaries, services, legal fees, etc.
A Cryptocurrency Platform For "The Real World"
Clearly, there is still much work to be done to further legitimize blockchain-based networks and ensure the growth of ICOs. And to make sure that the blockchain bubble won't burst anytime soon, industry leaders are taking action to promote the growth of this revolutionary technology.
For example, Sasha Ivanov is an expert in cryptocurrencies and blockchain technology. Sasha graduated from the Faculty of Theoretical Physics at Moscow State University (MSU), undertaking further postgraduate study at Leipzig University in Germany. He took an early interest in electronic currencies and became involved in programming bots to trade on the international Forex markets, later working on trading operations and neural network trading systems for banks.
In order to further legitimize the ICO process, Sasha founded Waves in 2016, an open source cryptocurrency platform that allows individuals to issue and transfer custom blockchain tokens, and trade them on an integrated peer-to-peer exchange. After crowdfunding 30,000 bitcoins at a market value of $16 million, Waves has become the fifth largest crowdfunded blockchain project. Currently, the overall Waves token capitalization exceeds $400 million. Many startups have held multi-million dollar ICOs on the Waves Platform, including MobileGo, ZrCoin, and Encryptotel.
What makes Waves so successful is its unique features that differentiates it from other cryptocurrency platforms. Waves emphasizes custom token creation, transfer and decentralized trading, with deep fiat integration and a focus on community-backed projects. Waves is designed to make it extremely easy for anyone – not just startups and companies - to crowdfund a project using a blockchain token or to launch their own blockchain initiative.
Waves is particularly focused on ensuring that the benefits of blockchain technology is accessible to mainstream businesses as well as individuals. All transactions are verified by the network, which uses a proof-of-stake consensus, unlike bitcoin's energy-intensive proof-of-work.
Waves is a cryptocurrency platform focused on building a bridge between the crypto world and the real world that we live in. I hope Waves can integrate blockchain technology into our everyday lives to help individuals and businesses become more transparent," Sasha said.
While many startups have already demonstrated multi-million dollar ICOs on the Waves Platform, individuals are now looking towards Waves to raise funds – even those located in tiny villages.
In April, a small Russian village known as Kolionovo (located outside of Moscow), became the first village ever to launch a blockchain-based ICO to help fund the development of farm land. The project was called the "Kolionovo Ecosystem" and was carried out on the Waves platform.
Unlike other ICOs, the Kolionovo Ecosystem emphasized that the project should not be viewed as an investment opportunity promising high returns, but should only be considered as a crowdfunding tool for development of the Kolionovo ecosystem - a system of local production and consumption, which has been successfully operating for over a decade.
In 2014, with the help of the local printing company, the farmer behind the Kolionovo project printed 20,000 Kolions (its ICO tokens), which basically looked like loan-certificates. The key advantage of Kolions is that this cryptocurrency is not linked to any traditional currency. Rather, it is linked to actual product and serves as an instrument for barter, allowing shareholders to purchase a number of products and goods with a discount of up to 100 percent.
Other notable and unique ICOs hosted on the Waves Platform has been ZrCoin, which offers the first ever blockchain option for investing in the production of a high-demand industrial material. ZrCoin raised a total of seven hundred thousand dollars from their ICO on the Waves Platform. Blackmoon Crypto also launched their ICO on the Ethereum, seeking to bridge the gap between cryptocurrency and conventional investments, and will make funds token on both Ethereum and the Waves Platform.
Blockchain's Next Superstar
Just like any other emerging technology, ICOs will face a number of challenges. However, as more companies and individuals adopt blockchain technology, the benefits of doing an ICO will become more apparent. Additionally, new platforms are being created that are aimed to solve the common problems associated with Bitshares and Ethereum.
Fortunately, Sasha has created Waves to allow companies, as well as individuals, the opportunity to launch an ICO. Bringing blockchain to the masses is a revolutionary step in the crypto world, which means Sasha could well be on his way to becoming blockchain's next big superstar - only time will tell.
This post was published on the now-closed HuffPost Contributor platform. Contributors control their own work and posted freely to our site. If you need to flag this entry as abusive,
send us an email
.