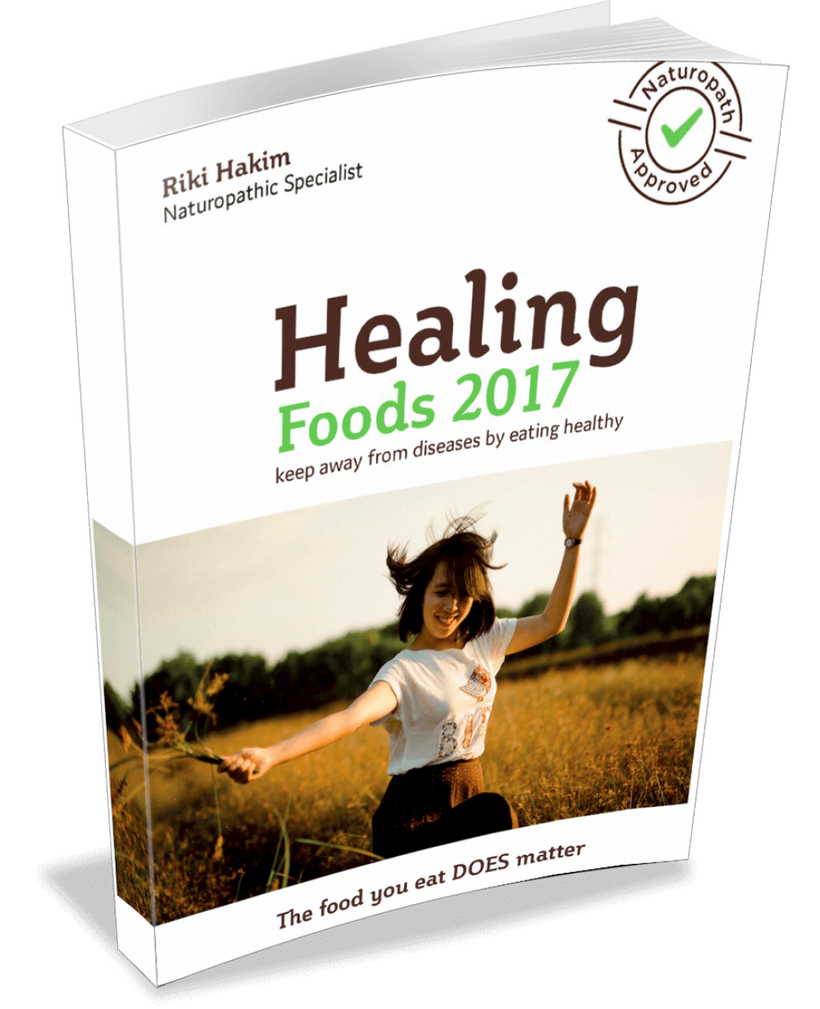 Healing Foods 2017 is an empowering, informative and educational read. Riki Hakim's book, " Healing Foods 2017: The Food You Eat DOES Matter," provides readers with the insights to understand how food and daily lifestyles choices play a vital role in good health and well-being. Most individuals do not realize the food we consume helps protect our mental health, physical health, quality of life, and overall well-being.
In the introduction, Riki Hakim provides astonishing information to help make readers aware of the severe impact that diet and lifestyles choices play on our health.
In short, what we eat is central to our health.  Hakim helps the reader understand that food acts as medicine--to maintain, prevent, and treat disease. This book focuses on natural solutions for prevention and treatment of major health issues that many Americans and people globally face on a daily basis.
Healing Foods 2017 helps you understand with his words of wisdom that a journey of awakening does not require a traumatic event to occur in order to experience a rude awakening. The information in this book and the recipes in the book give the reader an understanding of how to improve and prevent common conditions.  Riki Hakim gives you the opportunity to improve your health and prevent diseases such as skin conditions, muscle, and joint pain, learning disabilities ADHD, digestive issues, stress and anxiety, cardiovascular issues, and sports injuries from occurring.  Riki Hakim provides excellent guidance for improving health in his astonishing book, Healing Foods 2017: The Food You Eat DOES Matter.
Healing Foods 2017 is packed with magnificent advice, recipes, tips, foods to avoid, and recommended supplements along with techniques and strategies, which teaches readers how to improve their well-being giving them the ability to take back control in their lives, so they can experience a healthy and productive life.
Riki Hakim provides brilliant insight on how to transform your health including fabulous stew recipe on page 58 plus a wide-range of recommendations and tips.  This book provides you with the necessary tools, so you are able to harness its incredible power.
Throughout the book, Riki Hakim provides a vast array of information that helps readers acknowledge the vital importance of diet and how it plays an essential role in people's mental and physical health.  One important factor I acquired from reading this amazing book is that you do not have to rely on over-the-counter drugs to heal your body.  There are many alternative methods like food and supplements that can help to heal the body.
Creating a healthy lifestyle, detoxing, and eating right can also help improve your brain health, love-life, and improve your overall health.
Diet is not only necessary for well-being, but it is vital for each individual to consume healthy food on a daily basis so they can function well. Sadly, most people do not eat the proper foods their body needs because of the various obligations that they have to do on a daily basis. With looming responsibilities and hard tasks that need to be accomplished immediately, people tend to eat the foods that are quick and easy (ex. processed foods) and put their health on the line as they increase their risk of developing illnesses and diseases like diabetes.
The trick is how do we renew our bodies and transform our lives so we can have a life filled with happiness and productivity.  Riki Hakim teaches you in his book how to turn your life around with the information, tips, tools, strategies, and recipes that are easy to incorporate in your life and very self-rewarding.
Hakim not only discusses how to transform your life with diet and lifestyle changes, he shows you how to transform your entire life as you read this astonishing life changing book.
Hakim approach to improving overall health helped me realize that WE control our bodies. We can change the way we think and feel by making productive lifestyle changes.
In addition, through reading this book I realize no matter what age you are you can transform your life and create the life you always wanted for yourself. A life filled with happiness, inner peace, good health and strong inner strength.
I highly recommend this book for anyone interested in improving their overall health.
This post was published on the now-closed HuffPost Contributor platform. Contributors control their own work and posted freely to our site. If you need to flag this entry as abusive,
send us an email
.