Not too long ago, Miami's premier short film festival dropped its tenth edition with a slew of events scattered across the Magic City's sprawling landscape. From a funeral procession in Little Havana to an island in the Bay, to a glitzy Saturday night Downtown film festival to a block party in Opa Locka, this year's edition had a little bit of everything.
And a little bit of nothing.
The nothing in the void between this and that, beginnings and endings.
The nothing before rebirth that turns into everything.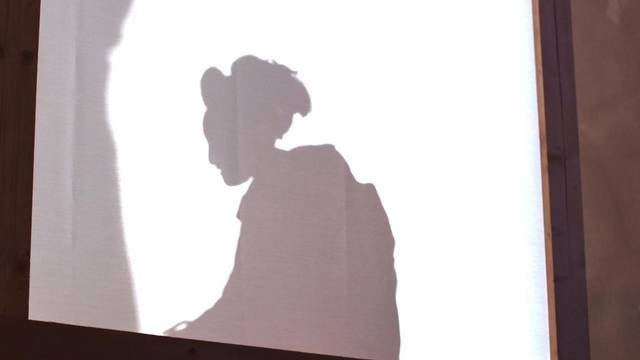 It's particularly refreshing to see such diversity in Borscht programming as it relates to setting and performance. But at the end of the day, Borscht is a film festival and films are its showcase. It's hard to comment on #allthethings because it was hard to find time to witness #allthethings and when in context #allthethings overwhelm.
But a few movies stood out at the marquee Saturday night screening.
Kaiju Bunkaru was legit. And it was the Japanese puppetry and setting and voice-overs and caterpillar mothra #allthethings — but the writing really stood out. All the credit to Lucas Leyva for a wonderful vignette that managed to balance the banality of domestic relationships with the frailty of ego.
Jillian Mayer's shorts are always transcendental and Day Off 4 jumped off the screen. She's a genius.
One Dog Gone Summer was beautifully filmed with perfect cinematography. The still frame of a young boy holding his dead dog while parasailing in an attempt to get closer to heaven was epic.
My Trip To Miami was a pleasure as it highlighted so much of what Miami is: no longer open. Miami is such an absurd city compared to how it's perceived from the outside. This movie touched on that wonderful theme of Miami's nothingness while also conveying the lonely nature of love and obsession.
The highlight of the marquee evening was post modern opera impresario and filmmaker Joseph Keckler, who performed his 7-minute Italian opera Shroom Aria, documenting a surreal and psychedelic mushroom trip. So, so cool. This performance set up his short movie Goth Lied in which Keckler shows his range. Riveting and beautifully absurd, Keckler singlehandedly has the power and chops to legitimately modernize a dying art form.
We caught up with the dashing baritone at the Borscht after party.
"Borscht is a revelation. It's imaginative, happening, ambitious, and unpretentious. I've been so impressed--it's one of my favorite experiences in recent memory," said Keckler. "The fact that Jillian and Lucas are such good artists, serious artists, and also are able to pull this amazing thing off is remarkable."
The highlight of #allthethings was of course Moonlight winning Best Picture at the Academy Awards in a very Borscht-like absurdest manner. Moonlight started off as a Borscht collaboration. Barry Jenkins filmed Chlorophyll for Borscht back in 2011 —it kind of started there.
It's such a crazy time for films in Florida.
And art films can feel listless at times and overtly heady.
But they are important. Now more than ever.
After all, life ain't all keywords and fake news.
This post was published on the now-closed HuffPost Contributor platform. Contributors control their own work and posted freely to our site. If you need to flag this entry as abusive,
send us an email
.