Boston's police department is facing backlash after posting a tweet on Sunday that honored a white basketball coach for Black History Month.
In the since-deleted tweet, which Boston Mayor Marty Walsh slammed as "completely inappropriate" on Monday, the department recognized former Celtics coach and president Red Auerbach.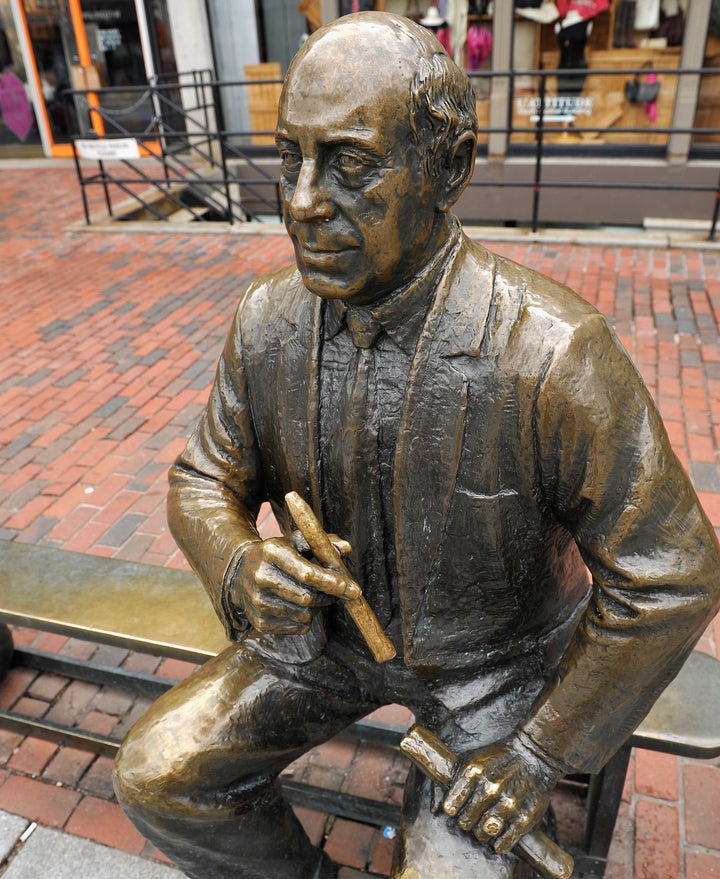 Auerbach, the police department noted, was the first NBA coach to draft a black player. He also hired the league's first black coach, Bill Russell.
It didn't take long for the department to receive backlash over the posting, and not just from the general public.
Mayor Walsh released a statement on Monday that called the tweet "completely inappropriate and a gross misrepresentation of how we are honoring Black History Month in Boston."
"We are celebrating the accomplishments and limitless contributions of the Black community to our city and the entire country, from Harriet Tubman to great leaders of today such as Chief Justice Ireland, artists like New Edition and Michael Bivins, powerful activists including Mel King and Superintendent Lisa Holmes, the first African-American woman to lead the Boston Police Academy training program," he said.
The Boston PD deleted the tweet Sunday night and replaced it with one that solely recognized Bill Russell. The tweet led with the hashtag #ICYMI, shorthand for "in case you missed it."
Still, many people weren't convinced that the tweet conveyed that the department understood why the initial tweet was offensive.
That point was emphasized by the city's NAACP chapter, which called the tweet "beyond perplexing" and "very sad."
"Every time we think there may be some signs of hope...we get a reminder that we have a long way to go. A mighty long way to go," a Monday Facebook post from the chapter read. "The people of Boston deserve an apology...and not the tweet that says 'may have offended some'...or 'not our intention'. That does not matter. The tweet was offensive. Period."
President Gerald R. Ford, who was in office at the time, urged Americans to use the time to "seize the opportunity to honor the too-often neglected accomplishments of black Americans in every area of endeavor throughout our history."
BEFORE YOU GO
PHOTO GALLERY
31 Black Shows and Movies To Watch This Black History Month