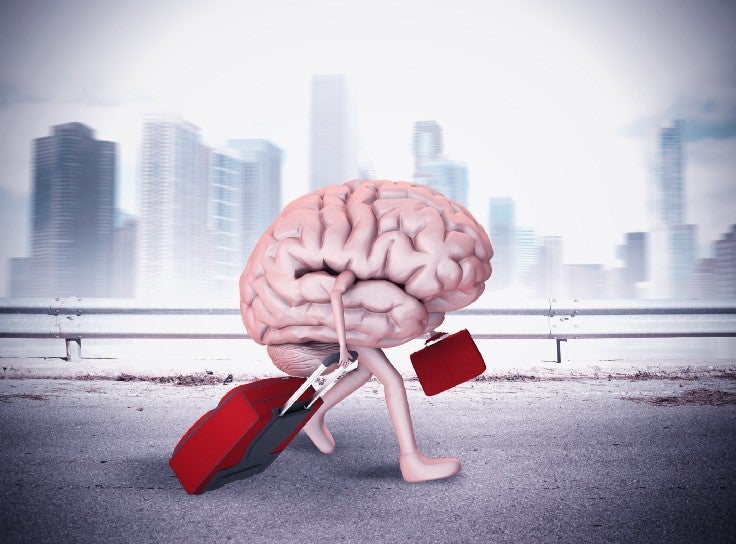 For outsiders, it's easy to forget that blockchain is so much more than just Bitcoin or cryptocurrencies. We are only at the tip of the iceberg for the explosion of real-world uses to come from this technology. Something core to the spirit of blockchain tech is the ability to oust trusted third parties to run our services -- services like banks to hold our money or sharing economy services like Uber and Airbnb that connect users together for an exchange. Blockchain allows for decentralization of these services, which in turn enables services that are much more transparent and open-source. There is massive potential here; with these emerging technologies it may be possible to level the playing field between service provider and user.
Motivated by this vision, top talents from Google, Uber, Facebook and Civic have set out to create a new set of protocols to disrupt the short-term housing rental market, which itself is growing at a frantic pace. The Bee Token sets out to build two things: A set of Bee protocols (payment-arbitration-reputation) in order to run any sharing economy service, and the first use case decentralized application (dApp), Beenest, the short-term housing rental service that runs on the blockchain.
According to CTO and co-founder Tony Tran:
Working at Uber I got to see firsthand the powerful effects that partial decentralization can have to disrupt an industry [...] how creating a sharing economy service like Uber upended the taxi industry. I wanted to create a service that took things a step even further by decentralizing the service provider itself. So when Jon [Chou] approached me with the idea for The Bee Token, I knew we were onto something big."
The Bee Token differentiates from existing services such as Airbnb by charging 0% commision, creating immutable reviews, and decentralizing dispute arbitration by utilizing the power of the blockchain technology with smart contracts. This fundamentally changes the service because once the Beenest dApp has been securely built, there is no need for a central authority to run the listing service. Payments will no longer have to go through a third party; Bee can simply use smart contracts to automatically release funds when only two parties agree (i.e. host and guest).
This is a revolutionary solution that will attract attention of both hosts and guests since this would mean trusted reviews and very low transaction fees thanks to no mediators or services in between. I can think of few hosts that would prefer to share their profit with a middle-man. Airbnb charges up to 15% per transaction, which can be (bee?) quite hefty. The Bee Token has a huge advantage by charging only about 2-3% per transaction. These small fees are only for insurance and gas for the Ethereum network -- the company is taking 0% fees for themselves. Utilization of blockchain removes the necessity for hundreds of employees and overhead costs. Therefore running this protocol is much more cost efficient than running the Airbnb service.
Beenest will have a built-in, immutable reputation system built on blockchain -- each user will have reputation that is automatically calculated by their past behaviour and recorded by other trusted users. The reviews will have an audit trail, meaning that there will not be manipulation of user reviews, which has been a black mark on some services.
One of the most innovative features of the Bee Protocols is the distributed arbitration functionality. When there are conflicts between host and guest, instead of hiring a team of employees, The Bee Token is creating a smart contract based jury system. Mimicking the process seen in a court of law, a set of jury members is selected from the community (selected based on how much Bee Token they decide to stake) to judge each case. Jury members review the facts of the case and are rewarded for rendering a timely decision.
The Bee Token will make available 30% of the total tokens to investors via the presale and the token generation event (the public sale begins Jan 31st), which means that the ownership of the Bee Protocol will also decentralized. In this way the community members who use Bee Tokens to use the Beenest the Bee Token. This is a huge positive for a decentralized application like Bee Token as it projects trust to the community and public and shows that the protocol is not only owned by a handful of people and actually belongs to the community.
There is already huge support for the project, with over 7500 members in the Telegram group as of Jan 3rd, and having raised $5m in their presale in under 3 minutes. Clearly there are big things to come for Bee Token.
However, what The Bee Token team aims to do is not an easy feat. They have to disrupt a huge ecosystem that has already has a majority market share and many hundreds of thousands of users. It will take some blood, sweat, and powerful marketing to get the attention of new users. However, if The Bee Token team can pull off creating a secure and trusted protocol with low fees, I predict rapid growth of the platform will be inevitable.
For more information about Bee Token please visit www.beetoken.com and join the Telegram channel here.
This post was published on the now-closed HuffPost Contributor platform. Contributors control their own work and posted freely to our site. If you need to flag this entry as abusive,
send us an email
.