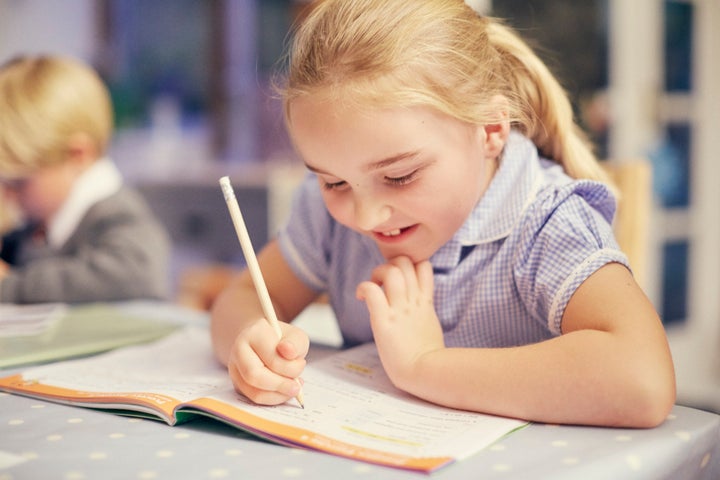 This teacher makes the grade.
Brandy Young, a second grade teacher in Texas, has decided to not assign her students any homework this year. She passed out a letter to announce her new homework policy during "Meet the Teacher Night" according to CBS News. And one parent, Samantha Gallagher, decided to post it on Facebook.
Eat dinner as a family, read together, play outside and get your child to bed early.
After much research this summer, I am trying something new. Homework will only consist of work that your student did not finish during the school day. There will be no formally assigned homework this year.
Research has been unable to prove that homework improves student performance. Rather, I ask you spend your evenings doing things that are proven to correlate with student success. Eat dinner as a family, read together, play outside, and get your child to bed early."
Comments on the post were pretty supportive. One parent expressed her frustration with her child's workload, commenting that she helps her kid with "an hour of homework each night plus studying for tests and reading."
"[Students] work hard all day. When they go home they have other things they need to learn there," Young told CBS News. "I'm trying to develop their whole person; it's not beneficial to go home and do pencil and paper work."
BEFORE YOU GO
PHOTO GALLERY
Comics That Sum Up Back-To-School