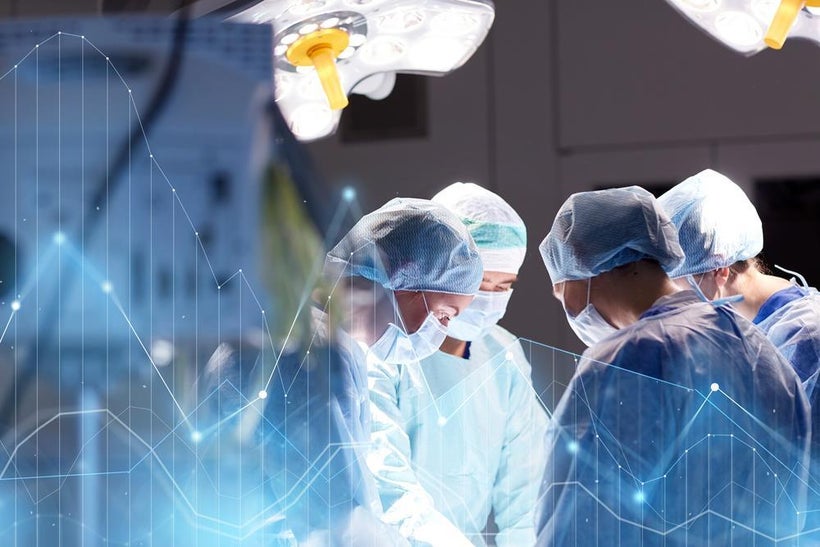 I recently had a discussion with a friend of mine who wanted to know what information I had regarding breast reconstruction and the options available to a patient. It seems that her sister was in the middle of trying to make a decision regarding what she should do after her surgery and treatment. I couldn't help but think about my own situation after my double mastectomy that was limited in choice to implants or nothing. At that time, the biggest question was which type of implant to select.
As always, my first thought was to do some research but what I found really surprised me. The first decision was the choice to be made based upon whether a patient wanted implants or DIEP flap (as defined in Wikipedia as "a type of breast reconstruction in which blood vessels called deep inferior epigastric perforators (DIEP), as well as the skin and fat connected to them, are removed from the lower abdomen and transferred to the chest to reconstruct a breast after mastectomy without the sacrifice of any of the abdominal muscles"). However, I didn't realize that a patient in making such a decision should also take into consideration whether they had or would have radiation treatment.
Based upon a reference article that I found, I soon learned that there had been a study done that included 4,781 patients. "Of the patients who had implanted-based surgery, 29.4% resulted in failed reconstruction resulting in more surgery such as removal of the implant.  However, patients choosing autologous based surgery (using their own tissue) only saw a 4.3% failure rate".
This is information that I think every breast cancer patient who is going to have surgery and reconstruction needs to consider. While the focus is always on the cancer itself and its removal, here again is one more reason why a plastic surgeon needs to be added to the conversation as soon as a decision is made that a surgery will be part of a patient's treatment. If a patient wants to opt for the DIEP flap reconstruction, it has to be determined whether such an option is even available to the patient based upon whether insurance will pay for the procedure, whether a qualified plastic surgeon is a part of your medical group if you are limited to a medical group or whether you may have to travel in order to get this treatment and what may be involved in doing so.
Further, if the consultation with a plastic surgeon occurs before surgery, a determination can be made whether the patient is a good candidate for this type of a procedure and if radiation is to be part of the treatment, how the radiation is to be administered in order to provide the best outcome (radiation delivery options is another subject that I have been researching and will be the subject of a future blog). However, if the surgery and radiation have already been completed, a plastic surgeon needs to be consulted to determine what options may or may no longer be available to the individual patient.
As always, a breast cancer diagnosis and treatment path should be determined as soon as possible by a patient's medical team in order to produce the best outcome for the patient on all levels. Unlike in the past when I was diagnosed, there were very limited options regarding what would be available to me at all steps along the way. I was fortunate to have an oncologist who knew about and insisted on my cancer tumor being assessed before determining a course of action but at that time, such diagnostic testing only occurred after surgery. But, so much has changed in the last decade that has provided so many more options at every step along the way and this has made it that much more important for a patient to learn about options and to have a fair and honest discussions with their medical team in order to make informed choices and to feel secure in the knowledge that they are receiving the very best treatment program for their personal situation.
This post was published on the now-closed HuffPost Contributor platform. Contributors control their own work and posted freely to our site. If you need to flag this entry as abusive,
send us an email
.