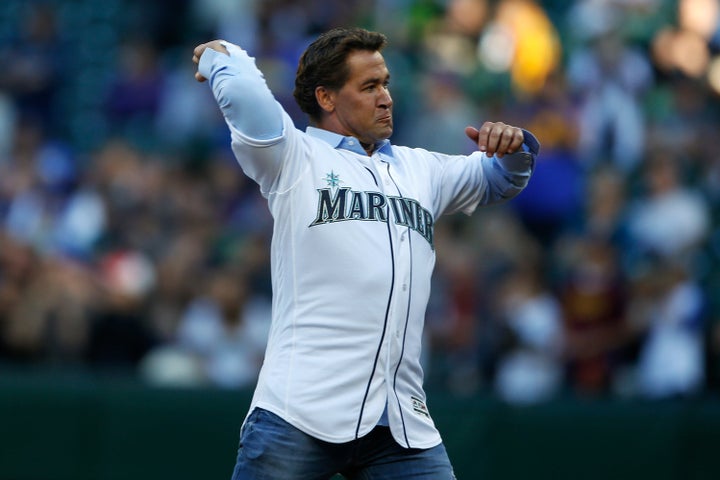 Former baseball All-Star Bret Boone is casting himself as a major-league jerk.
Boone, 48, who played mostly for the Seattle Mariners and Cincinnati Reds, reached out to Seattle Post-Intelligencer reporter Stephen Cohen on Wednesday to poke fun at sexual harassment, and say it was "liberal bs."
After Cohen expressed disappointment at news that Garrison Keillor had been fired by Minnesota Public Radio for inappropriate behavior, Boone engaged Cohen with direct messages on Twitter, joking about being harassed by a Starbucks server who smiled at him and a woman at Rite Aid who flirted with him.
"Im gettin a lawyer," Boone wrote. Cohen questioned why he was making light of such a serious issue in an unsolicited message to a reporter. Boone kept swinging away.
Cohen shared the exchange:
BEFORE YOU GO