Three years after moving to the Bay Area, it was finally time to brave the parking situation and dig deep into the city of San Francisco.
A confession: even though I'm a fully-functioning foodie and culture geek who moved to the Bay Area three years ago, I rarely venture into the heart of San Francisco itself. Since it was starting to get embarrassing, I decided to do it up big. I would make it into a stay-cation of sorts and go full force into every last delicious drop the city has to offer—from the soaring views to the artsy hotels and every delicious bite in between. My inability to parallel park aside, if I can travel the world with ease, I could commit to a few days in San Francisco, armed with three years' worth of friends' recommendations, longtime natives' secret spots, fellow writers' tips of where to find the best this-and-that around town, and even some bucket list meals I'd been wanting to try. While I was happy to get back to the 'burbs after my "research," I admittedly left a little piece of my heart in San Francisco. Since there is an overwhelming amount of amazing places to see and meals to indulge in, I narrowed down to some personal favorites:
For a special evening of heavenly Japanese fare, head straight to Michelin-starred Omakase. There's room for only 12 seats at the counter, so book early. The night we were there, hardly anything was spoken among the guests, who sat spellbound, soaking in the exquisitely choreographed meal. No detail is too small here, from the beautiful dishes and pewter cups for keeping the sake cold, to the perfect cuts of fish that when served were almost too pretty to eat. There are two seatings a night, and two omakase ("chef's choice" in Japanese) options, both kicking off with appetizers and some sashimi. And then prepare yourself for a parade of Nigiri that makes my mouth water just thinking of it, one gorgeous piece of fish after the next – some finely blow-torched, each a little piece of edible art.
"Coolest" Hotel (for the Over-30 Crowd)
The Clift Hotel isn't your run-of-the-mill boutique hotel. It's just cool enough to make a special trip to, but not too intimidatingly scene-y. Clift ups the cool factor with small touches: the unique elevator lights, artfully oversized statement pieces in the lobby, and the dark, English drawing room-inspired Living Room Bar. It has an old world charm coupled with glamorous, modern touches. Case in point: furnishings by Philippe Starck and décor that seems to nod to Alice in Wonderland.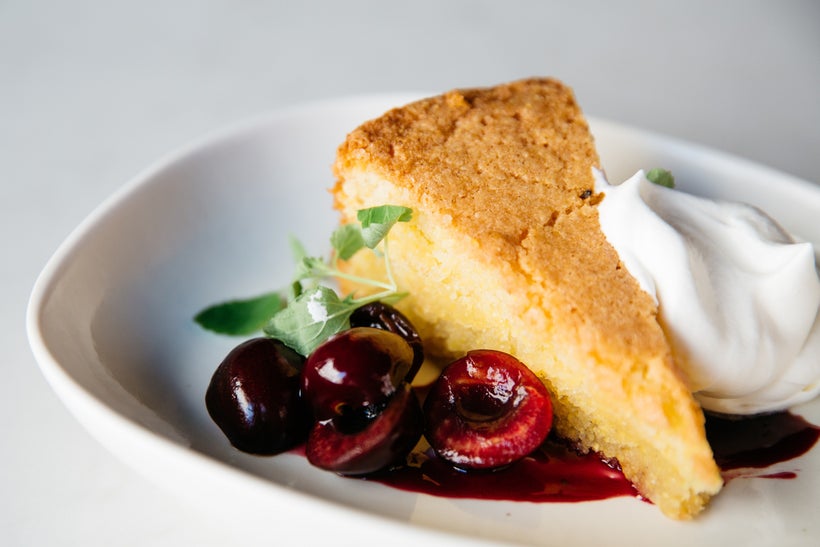 Most Creative Dessert Menu
After digging into its yummy pizza and pasta first of course, satisfy sweet cravings at Tratto. I was delighted by its refreshing summer special, watermelon granita. This inventive twist on an American classic included honeydew micro mint sorbet and butter cookies. In thinking of spring's deliciously seasonal fruits, I can't wait to see what they come up with next.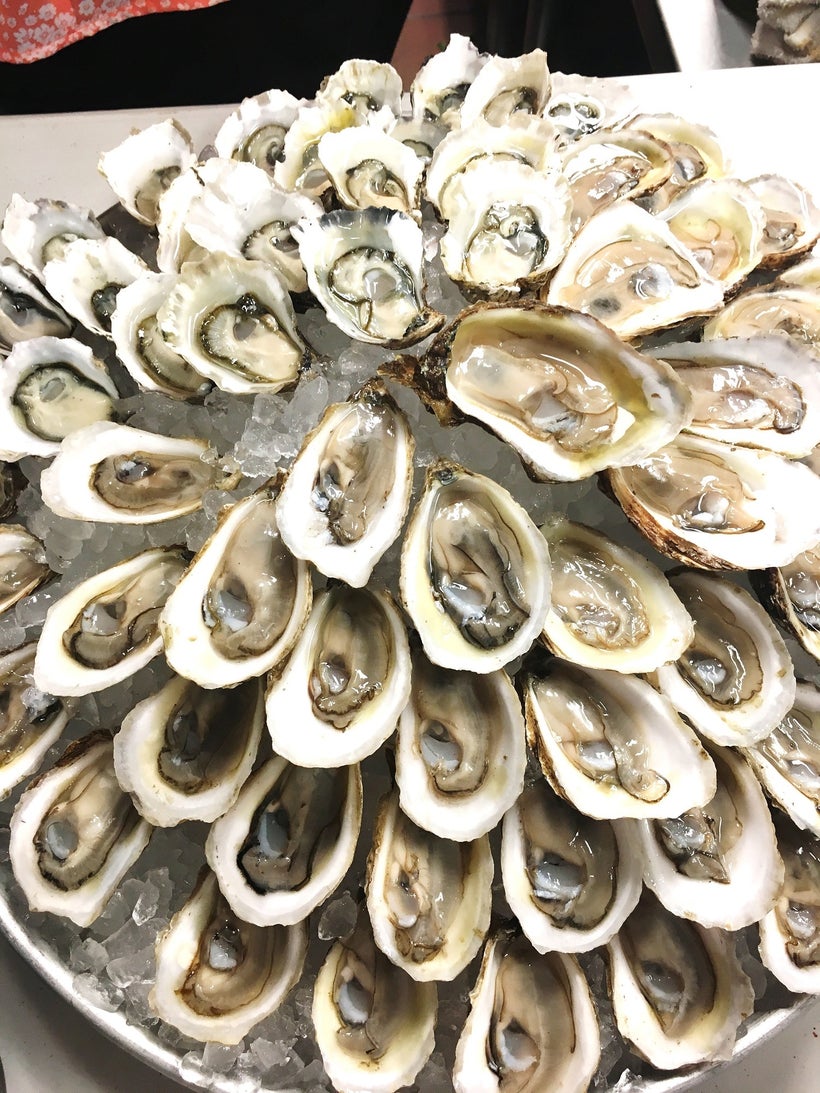 Shuck to your heart's content at swanky sustainable seafood restaurant Waterbar, famed for its jaw-dropping selection of oysters imported from North American hotbeds. Take in views of San Francisco Bay, the Bay Bridge, Ferry Building, and Embarcadero skyline while noshing on catch that redefines "fresh." Oyster connoisseurs will be happy to know there's even a special "Golden Fog" proprietary oyster, only at Waterbar and marking one of the only proprietary oysters famed for a standalone San Francisco restaurant. Another bonus? Waterbar has a convenient valet.
Hot Spot I Could Go To Every Night
Tucked into the main lobby of AirBnB Headquarters is Bellotta, a sultry Spanish wonderland that I now dream about at night. From choosing my own tapas off of a traditional cart (they had me at "cheese of the day"), to creative touches on classics, such as edible flowers on top of the egg and potato "tortilla," and the best broccoli dish I've had in ages, it was a foodie's dream come true. And truthfully, it might be a drinker's dream come true, too. Sherry on tap, dry cider and an impressive all-Spanish wine list are available. And then there's their famous paella…
Best Place To Bring Your Appetite
Leave the kiddies at home. The "Epic Meal" For Two, featuring a 32 oz. Tomahawk Ribsteak and 2 lb. Maine Lobster, A5 Miyazaki Wagyu Steak—these are just some of the colossal menu selections at waterfront steakhouse EPIC Steak. All the classics are there, but with a twist that reflects San Francisco's diversity with everything from game dishes to lighter fare. Think Dungeness crab cakes and shellfish platters, and a brunch menu boasting short rib hash and a bacon-cheddar Wagyu burger. EPIC Steak also launched its delicious, hoppy proprietary beer, EPIC Proportion; now available on draft.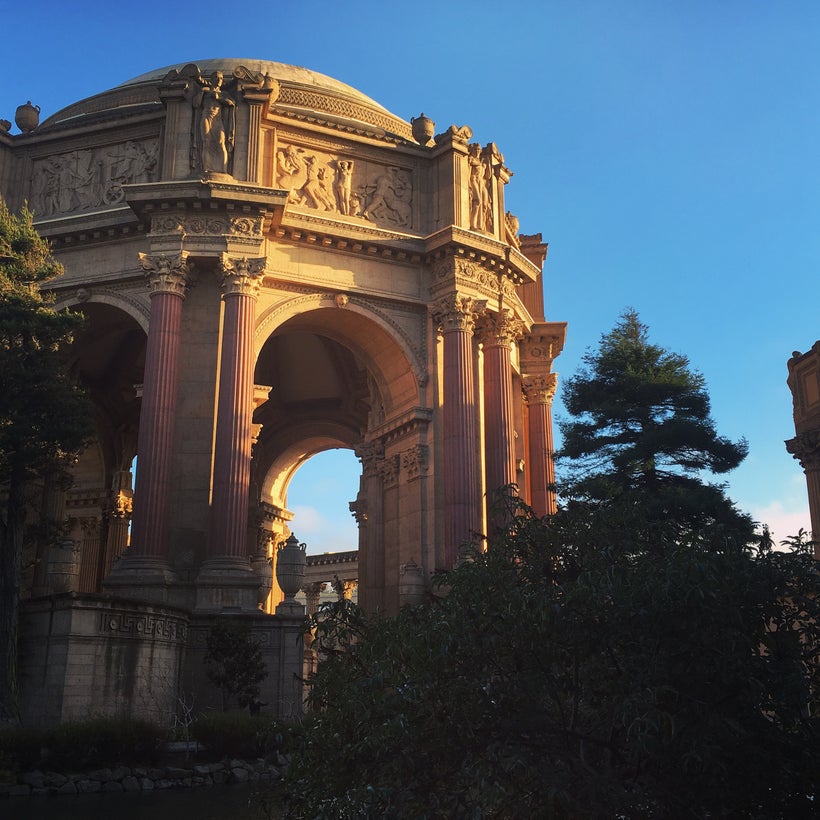 The fate of the Palace of Fine Arts, San Francisco's legendary slice of Roman-inspired architecture, has long been debated. Constructed in 1915 for what was supposed to be a temporary stay, it's classified as one of the city's landmarks—and all in all, it's just too beautiful to get rid of. The Palace underwent a dramatic restoration a few years ago, and much of the structure was restored, sealed, and earthquake-proofed. A lagoon with swans and seagulls and lush foliage surrounds the 135-foot-tall structure, enveloped by stone statues that complement its unique style. After Instagramming up a storm, make sure to explore the new walking trails.
An enviable Pier 39 location, 100 percent sustainable seafood menu, and the best clam chowder I've ever had? Not only is Fog Harbor Fish House my new go-to respite for dinner with a view, but it shows off why sometimes "tourist traps" should be enjoyed by locals, too. Wade through the crowds on the Pier and head up to Fog Harbor, to chow down on spicy shrimp and seafood delicacies to die for. But do take a minute to soak in the views that make it such a popular destination – we sat down right before a spectacular sunset, ordered some of their stellar signature cocktails, and I am now totally in love with the Pier (especially when experienced from inside this fabulous restaurant). Floor-to-ceiling windows show off everything from the local sea lions to Alcatraz.
Come for the view but stay for the experience. For me, the best part about staying in an urban city is taking in the skyline. Perched atop Nob Hill, the tech-centric Stanford Court Hotel is so San Francisco while indulging guests in clever amenities such as a curated "Nod Hill" sleep playlist accessible by QR code scan (with complimentary earplugs) and four choices of pillows. As the sights and sounds of the famous trolley pass by, dig into the hotel's seasonally-inspired menus of artisanal eats, local organic juices, and craft brews at on-site Aurea Café. It's especially ideal during the breakfast buffet, where you can load up your plate and chow down anywhere in the gorgeous, spacious lobby. When wanting to explore the city, cable car access is located right outside the hotel's entrance.
Swig's scene? Good music and great booze. Remember, calories don't count on vacation—and that's especially true when presented with fancy mixology and one heck of a whisky list. And when Swig is having all-day happy hour on Tuesdays, you go. Like most bars serving hand-crafted cocktails, it's dark, small and dripping with cool, but the real log fire and variety of music make it enjoyable for the mainstream, too.
With more than 40 delicious wines by the glass, District has been revered by commitment-phobic winos for a decade. Then as a little nip/tuck, they just decided to go all in with a full bar service that boasts a whiskey program to rivals its legendary wine one. So belly up to the distinct horseshoe bar – the décor is so cozy and inviting in fact, that someone in our group is considering having her holiday party there. Delicious small plates entice the after-work crowd, and if you're feeling a bit wined out on the California vinos, don't worry. There are plenty of Old World ones to choose from.
This post was published on the now-closed HuffPost Contributor platform. Contributors control their own work and posted freely to our site. If you need to flag this entry as abusive,
send us an email
.