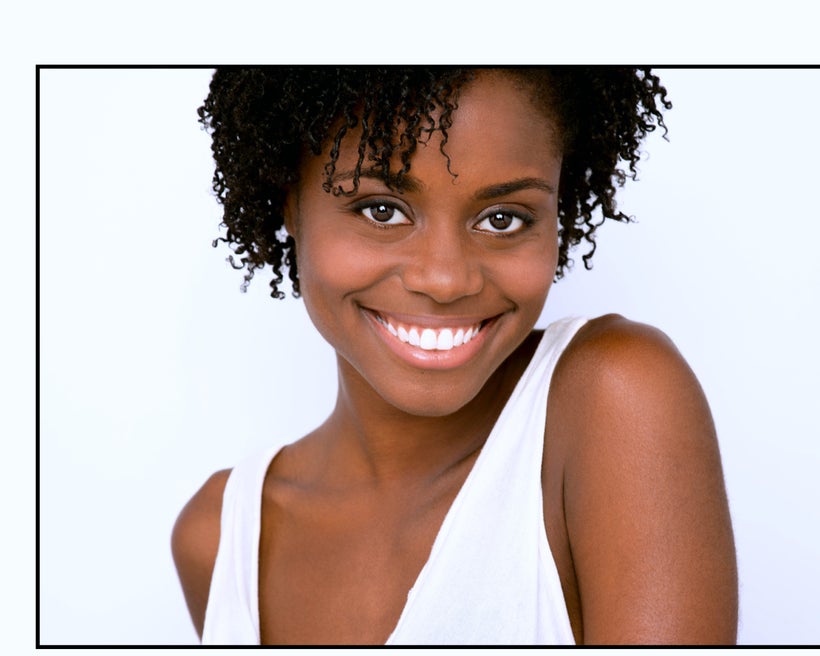 Making her Broadway debut in Natasha, Pierre & The Great Comet of 1812, 25-year-old Denée Benton, Broadway's newest darling, is nominated for a Tony Award for Best Performance by an Actress in a Leading Role in a Musical. Benton shares the category with entertainment legends Patti LuPone (War Paint), Bette Midler (Hello, Dolly), and Christine Ebersole (War Paint), along with newcomer Eva Noblezada (Miss Saigon), who is also making her Broadway debut. The Great Comet of 1812 led this year's Tony Awards slate with 12 nominations, including Best Musical, Best Original Score, and Best Book of a Musical, among others.
A Carnegie Mellon University graduate, Benton exudes the grace and confidence of a royal princess. She says her Tony nomination was one of many moments of confirmation from God about her journey and purpose. "I felt like it was a dream that had been confirmed for so long," she says. "To be nominated alongside the titans that I'm nominated with, the women whose careers have been longer than my life, it all hit me in a deep spot. Natasha is one of those great roles that deserves this kind of recognition, from the way that it's written and the amount of work that it takes. It was an honor to be recognized for that. My family was over the moon. My parents were so excited that they drove up from Maryland to take me to lunch."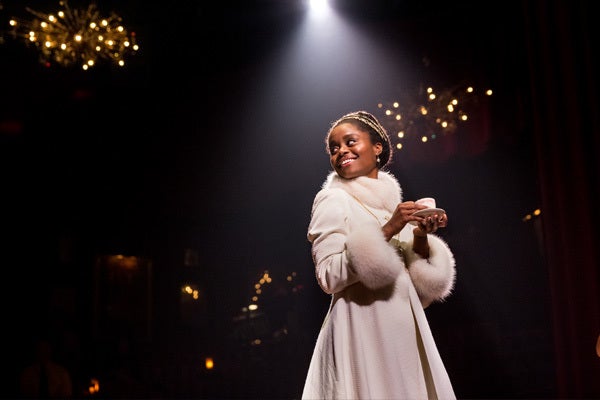 Incidentally, she and her parents dined at one of Benton's favorite places, the New Leaf Café, a restaurant that Bette Midler once owned. The proud parents only live a few hours away and drive to New York City regularly. In fact, Benton's mother and father have seen the show at least ten times.
Landing the leading role of Natasha on Broadway is a dream come true for Benton. Natasha is a young Russian countess who is engaged to marry Prince Andrey, the man she loves, who is also able to save her family from financial ruin. Under mounting pressure, the 17-year-old goes to Moscow to wait for his return from war. While there, Natasha meets and falls head over heels for rogue Prince Anatole. She finds herself in the middle of a love triangle, which creates chaos and mayhem.
"The role of Natasha is a dream role," says Benton. "I went to a theater school, to an acting conservatory in college, and so [acting on Broadway has] been my focus for so long. Again, it is another confirmation that I am living my purpose, and it's the hardest work I've ever done. It demands everything from me, but it feels like it's meant to be.
"Growing up, I was always afraid a role such as this wouldn't necessarily be afforded to me because I am black," she continues. "Too often, [black women] don't always secure these types of roles that showcase our range of talent on stage and in film. This [experience] shows me what's possible when you show up with the gift that you've been given, and those doors swing open for you."
Lauded as one of the most extraordinary theatrical experiences on the Great White Way, Natasha, Pierre & The Great Comet of 1812 is favored as one of the must-see musicals of the year. The production also stars multiple-award-winning recording artist and global superstar Josh Groban, who is nominated for a Tony Award for Best Actor in a Musical. Groban, to date, has sold more than 35 million albums in his music career.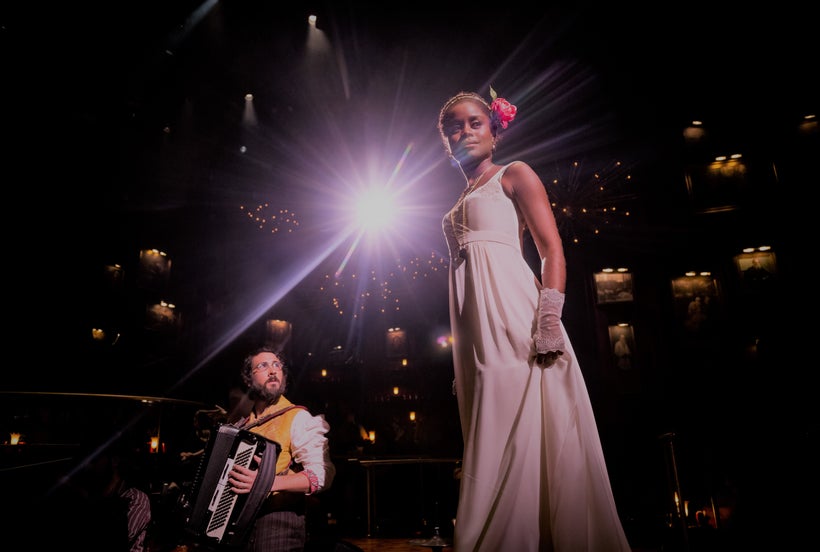 Benton and Groban have developed a great bond and friendship. One of Benton's pre-performance rituals before curtain call is to sing one of her favorite pop tunes, and Groban often provides the beat-boxing for some of those a cappella moments.
"Josh is a dream," says Benton. "He's so encouraging, kindhearted, and generous. He came into the production focused and ready to do the work. He's been acting for 15 years now. It's been wonderful to watch how he manages his business. He also allows me to pick his brain about certain things. It's been wonderful for many reasons. One, as an acting partner, and two, as a friend in the business who can show me the ropes. It's not easy to be in his position and to constantly have people expect so much from you. It's been nice for me to watch how he protects his boundaries and when he decides to give. It's been a really good education for me."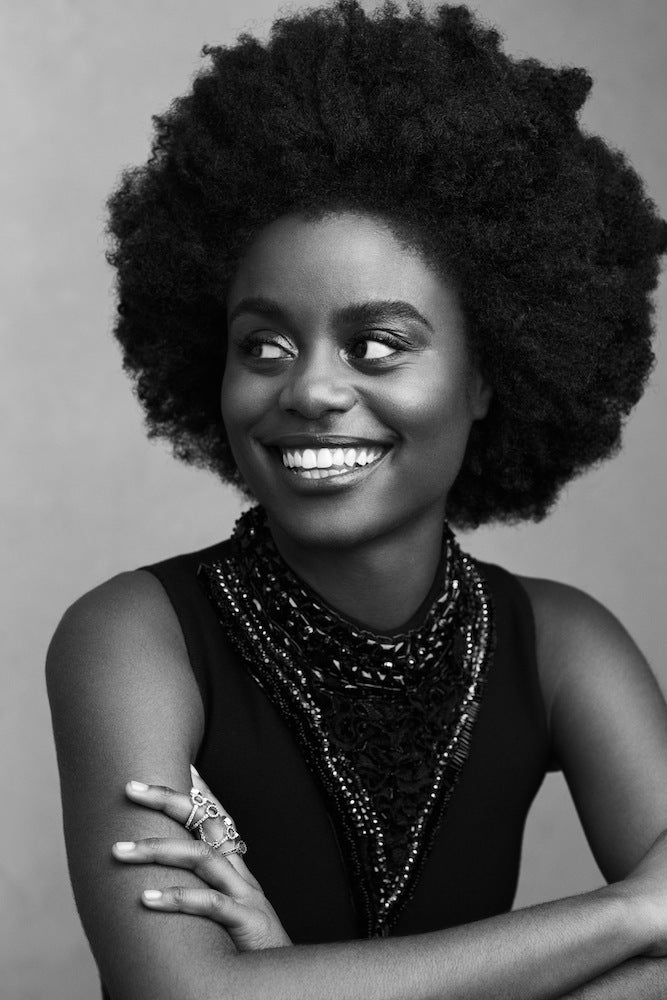 Benton also stars in Lifetime TV's second season of UnREAL, based on a reality dating show. She loves her character, Ruby, who is a college student and a Black Lives Matter activist who breaks down boundaries. Ruby got duped into being a contestant on the dating show and was made several promises for her participation in the show. She is using the show to boost her platform and career and to talk with America about what matters. Benton is also featured in UnREAL's first season; both are available on Hulu.
According to Benton, Ruby falls in love, and the guy ends up falling for her even though she is the outspoken black girl with the Afro on television. She adds that the Ruby character is rarely the one who gets the guy or who is the center of the typical TV love story. She's usually the standard screen stereotype, but in this show, Ruby was the center of the love story and finds love in the end.
"It was a powerful moment for me as well because she was authentically herself," says Benton. "There's a black [woman on this season of ABC's] The Bachelorette, which only happened after this season of UnREAL. So, it was one of those cool moments where I felt like we affected the culture in some sort of way."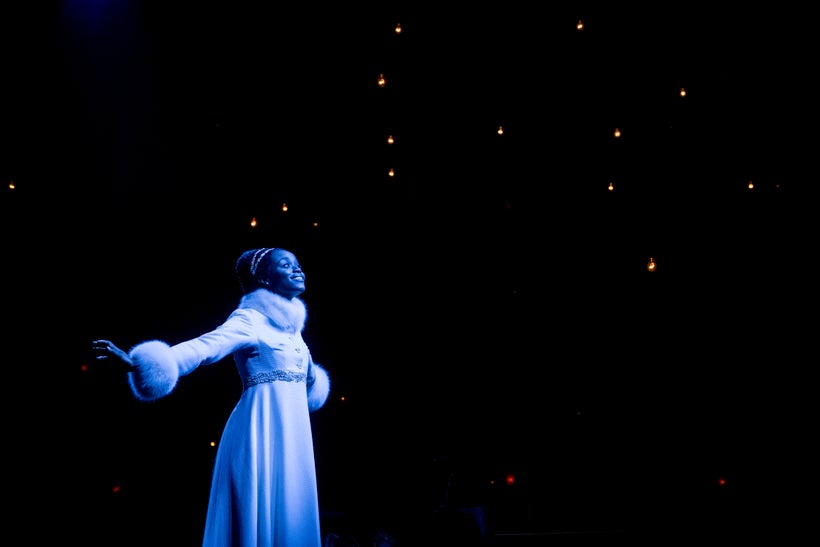 The Florida native performed her first solo in church at a talent competition at four years old. She says that moment was when she first fell in love with the performing arts. Benton was five years old when she saw the musical Cinderella, Walt Disney Television's ABC-produced movie featuring a multiracial cast, which starred Brandy and Whitney Houston, among others. She saw that version of Cinderella over and over, as well as other Disney films. Her mother reminds her that when she was a toddler, she would dance around the living room and make up dance routines to various gospel songs.
During that time, Benton was enamored with one of the best voices of our time, Whitney Houston, who was her favorite recording artist. She would try to emulate everything about Houston. "I would try to make my lip tremble like she did," Benton recalls. "She had all this sweat on her upper lip, so my mom said I would put water on my upper lip so I could be like Whitney."
She also listened to gospel music and counts the great voices of CeCe Winans and Yolanda Adams among her earliest inspirations.
While in college, Benton landed the lead role of Nabulungi in The Book of Mormon. The casting company came to Pittsburgh and held open calls to preview the talent and boost their roster. Landing a spot on a yearlong national tour forced her to leave Carnegie Mellon a semester early. Fortunately, the university allowed her to use that booking as an internship, and she graduated with her class on schedule.
"It was a great first-job experience," says Benton "It was a wonderful role. I got to see the country. I was in San Francisco, Los Angeles, Portland, and Seattle. It was a special year for me. And then I got to do it again on London's West End, which was incredible. I will forever be thankful because it gave me my start, and I feel like it set me up for everything that's happening now. I was able to move to New York with a credit and some savings under my belt. It just set me up in a beautiful way."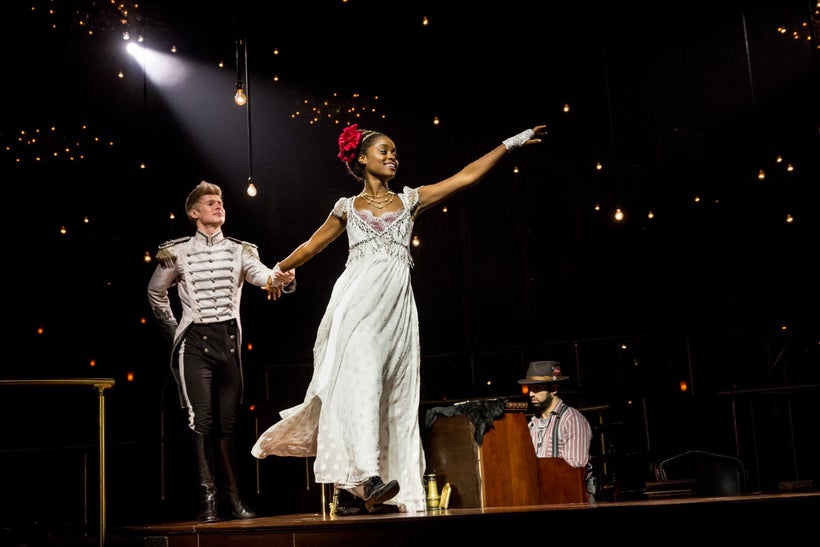 Growing up in the easy-living suburbs of Central Florida is the opposite of living in the concrete jungle of New York City. But Benton admits that she loves the diversity that the Big Apple offers. "I love getting on the subway, and there are eight different people speaking eight different languages. There are so many different races and ethnicities, old people and young people. The subway is the great equalizer for me. I'm always reminded that we're all people trying to get where we need to go. And I think in this day and age, especially with the tension in our country, it's been a really beautiful reminder. I feel like New York is a place that everybody can claim because everybody built it."
With eight shows a week, a reality show, auditions, and numerous media appearances, Benton relies on her family and faith for strength. "God has been such a huge part of my journey, so when I'm feeling frazzled or off the ground, I have to check back in with Him," she declares. "I meditate, and I listen to a lot of India.Arie. My mother, my grandma, and my aunties have a weekly prayer meeting. The pray for my strength. I feel the love. You cannot forget who you are when you have people who have your back in a way that no one else could. So, I'm incredibly blessed to have them."
During this season, Benton doesn't have much free time, but she loves sitting in the park and reading in the sun. The Floridian says it's one of her favorite pastimes. She has a wide and diverse taste in literature and is currently finishing Leo Tolstoy's War and Peace.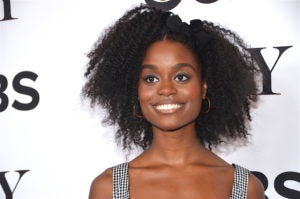 Benton is a proud black woman, who unapologetically embraces her blackness and boldness in many forms. Her stance has been an inspiration to many young black girls who attend the show each night and come backstage and share their pain and journey.
"There was a black girl at the stage door who said to our choreographer, 'The name of the princess up there. I didn't know that we could be princesses.' And that hit my heart in such a deep way."
One of the things that inspires Benton is the ability to affect young black girls. On many occasions, she has witnessed the girls crying backstage as they shared with her how they felt encouraged and empowered watching her on stage. She remembers wanting to be a part of the industry and rarely seeing the people who look like her, who were accepted, praised, and given a platform. "It feels powerful that we're affecting the culture, and we're affecting what people see as possible from us and from themselves," she says. "So, that has been probably the most special part of this journey for me, so far."
Through their powerful testimonies, she initiated the Black Princess Project. Benton did some research and educated herself. "Often in my interviews, journalists ask, 'How does it feel playing an aristocrat?' And I realized that our history books have completely erased the fact that there were centuries and millennia of black royalty that we just don't learn about."
During Black History Month, she launched the #BlackPrincessProject on social media, which she has extended as an ongoing project. The global Instagram campaign highlights and profiles black female royalty of the past and present, including Keisha Omilana of Nigeria, Empress Taytu Betul, Queen Masenate Mohato Seeiso, Amina of Zarie, Akosua Busia, Princess Angela of Liechtenstein, Queen Nzingha or Amazon Queen of Matamba, Princess Sikhanyiso of Swaziland, Sarah Forbes Bonetta Davies, and Princess Elizabeth Bagaaya of Toro—many of whom her Instagram followers are just learning about for the first time.
Benton envisions more film and television projects in the not too distant future. Her love of history and storytelling extends way beyond her desire to be in front of the camera. She would like to create and produce projects about untold stories of black people and their many contributions to this nation and the world, creating narratives where our history books have failed us.
One of the most profound principles that Benton's parents taught her is, "To whom much is given, much is required," a well-known and oft-quoted Bible scripture (Luke 12:48).
In a recent article in the New York Times, Benton mentions sometimes feeling the subtle burden and pressure of being a standard bearer. "I feel like many people of color who, when we have success or when we do something bad or whatever, it kind of speaks for our entire race. And so, sometimes you just want to be a girl and not think about how it's affecting the community and how it's affecting growth. But I'm reminded that my grandmothers grew up in the Jim Crow South, and the things that they had to endure are far worse than the things I've had to endure. And so, it reminds me of the progress that's been made, and that it's my job to keep pushing that progress forward."
Gwendolyn Quinn is an award-winning media consultant with a career spanning more than 25 years. She is a contributor to BlackEnterprise.com, Black Enterprise's BE Pulse, Huffington Post, EURWEB.com, and Medium.com. Quinn is also a contributor to Souls Revealed and Handle Your Entertainment Business.
This post was published on the now-closed HuffPost Contributor platform. Contributors control their own work and posted freely to our site. If you need to flag this entry as abusive,
send us an email
.