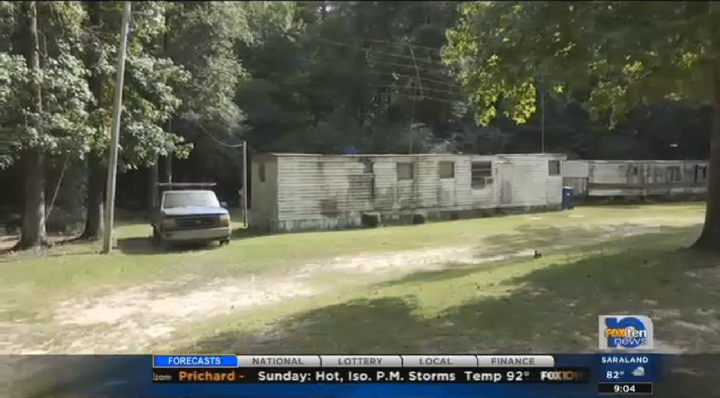 A 911 call about a burglary attempt took a grisly turn when authorities in Alabama found the suspect dead and tied to a tree.
Authorities said a mobile home owner strapped a suspected burglar to a tree and taped his mouth shut Friday night, but that the homeowner wasn't trying to kill the man.
"I think he wanted to capture him and have him arrested," Washington County Sheriff Richard Stringer told Fox 10 News.
According to Stringer, who spoke with Fox 10 after interviewing Johnson, Johnson said he parked his car at a neighbor's home that night, likely to make it appear that no one was home. He then returned home and waited.
Sometime before midnight, Johnson heard someone knock at his front door, Stringer said. The person then went around the back and broke the back door lock. That's when Johnson chased the intruder back out the door and off his back steps, according to the sheriff.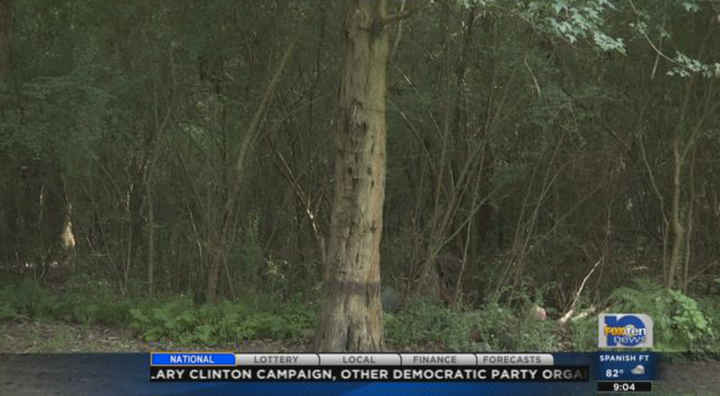 At some point the suspect, identified as Cleveland Jones Gully, 31, fell to the ground. Johnson then tied Gully's hands behind his back, put duct tape across his mouth and used electrical tape and a clothesline to tie him to a tree before going to a neighbor's to call 911.
"[Gully] was still alive at that point, and there was no indication that he was dying," Stringer told AL.com. 
But when deputies arrived about 10 minutes later, Gully was dead, Stringer said.
Charges have not been filed against Johnson, though Stringer said the case may be presented to a grand jury for review. An autopsy will be performed to determine Gully's death.
The Washington County Sheriff's Department did not immediately return a request for comment.
BEFORE YOU GO