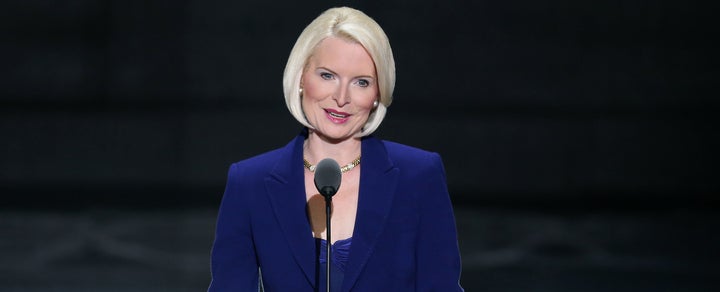 Children's book author Callista Gingrich, the wife of Newt Gingrich and a former congressional aide, is reportedly going to be named ambassador to the Vatican. 
Gingrich, a lifelong Catholic, could be appointed to the post prior to President Donald Trump's scheduled May 24 meeting with Pope Francis, CNN reported. The administration is waiting for approval from the Office of Government Ethics before making a formal announcement.
Newt Gingrich did not confirm nor deny the report to The New York Times on Sunday, but said he and his wife had to "be very cautious" until an announcement was made. 
Earlier this year, the former speaker of the house told CNN that when rumors of the possible nomination first surfaced, he decided not to move to Rome but would continue to live in Virginia and "clock in an amazing number of miles."
Callista Gingrich has not commented on the reports.
White House press secretary Sean Spicer would not confirm on Monday whether Gingrich was being considered.
"Nothing is official until it is announced," he told reporters at the White House press briefing. "We have no personnel announcements."
It was later revealed that Newt Gingrich and Callista Bisek, then a congressional aide, had engaged in a six-year affair. During part of that time, Gingrich was leading impeachment proceedings against President Bill Clinton over his affair with White House intern Monica Lewinsky.
The couple owns a production company that makes documentary films, including one about Pope John Paul II called "Nine Days That Changed The World." It has been well-received among Catholics. 
This article has been updated with comment from Spicer. 
BEFORE YOU GO
PHOTO GALLERY
Pope Francis' Best Quotes