Two police officers in Northhamptonshire, UK, are being honored for the way they faced down a knife attack in March, 2014.
Newly released video of the attack shows a man later identified as Lee Vickers, 37, threatening officers Alex Prentice and Debbie Wishart with an 8-inch blade when he was confronted outside a house, according to South West News Service.
The officers were responding to a domestic disturbance call and were greeted by Vickers outside of his home.
The video, which was taken from Prentice's body camera, shows Vickers attempting to stab the office twice before he's overpowered and arrested.
 "Put it down. Put it down!" Prentice can be heard yelling, while Wishart attempts to spray the attacker with tear gas.
By the end of the 39-second video, Prentice was able to tackle Vickers and arrest him for weapon possession, attempting to wound an officer and threats, according to the New York Daily News.
Prentice said he and Wishart have faced down attacks in the past, but none as threatening as this one.
"It's not the first time that this type of incident has happened to either of us, but it is the first time it has been so close. In fact, he managed to catch the outside of my kit," Prentice said Tuesday night on the BBC TV series Crimewatch. "If it had been two or three inches higher the knife would have gone into my neck."
Thanks to the bodycam video, Vickers was convicted and received a 43-month sentence, the show reports.
The officers also received a commendation for bravery in the line of duty in May.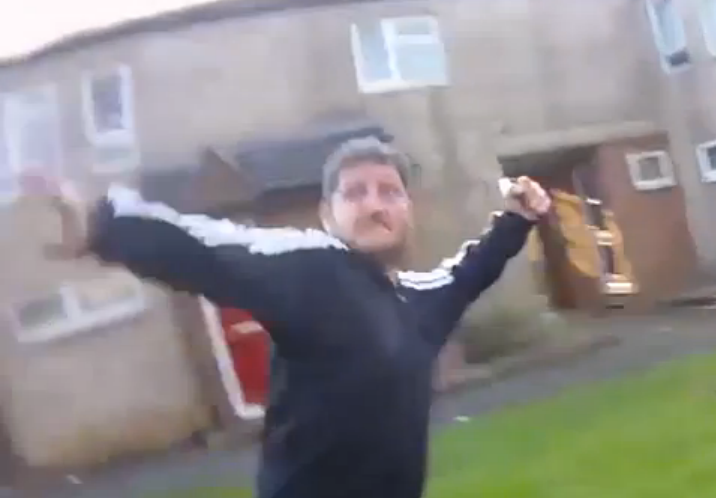 PHOTO GALLERY
Caught On Camera