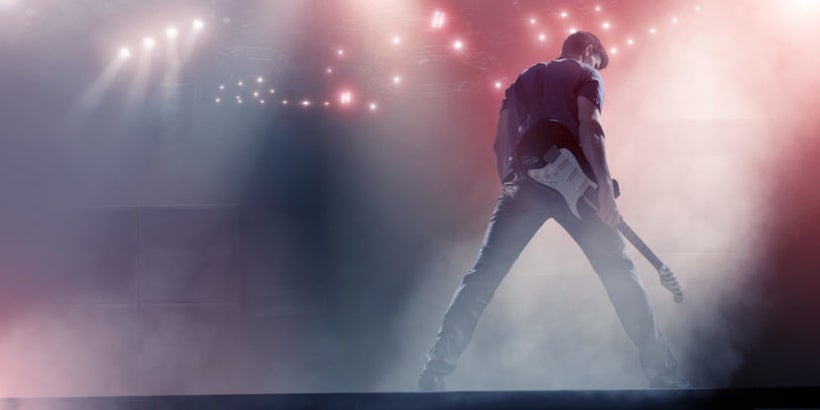 Most producers and artists think that you need to be signed to a label or start with 100,000 fans to see any traction with your music. No label equals no sales? The truth is, you DON'T need either to start making money.
Let me share a few marketing techniques that I've used with clients to build raving fans when starting from nothing.
1. The obvious start. Make sure you have a way to distribute your music or mixes. Whether that is selling on your own website, giving tracks away on YouTube or Soundcloud, setting up a Patreon account or getting hooked up with an aggregator. Be sure there is a way for your fans to get the music.
2. Start by inviting people you already know to your fan page. The real secret to growing a fan base is to start with your hard core fans. Even if you have a small group of people start there. Family, friends, fans that support you no matter what.
Make a list of 25 friends and family that you could send a quick message or email to, and ask them to buy, share, listen, comment, whatever. Now look at your fan base on social media. Make a list of 25 more people that consistently comment and engage on your social media. Personally message them (they will be excited to hear from you!) and get them ready to support your release or event.
3. Influencers. Anyone in your feed have a large amount of fans? Use their fan base as leverage. Start on that relationship early so it's not just a hard "in your face ask" out of no where. Connect with them months in advance, share stories, be friends, and then when it's time to ask for a retweet it's much easier to get that yes. Nurture these relationships early on.
"Use influencers as leverage to build your fan base."
4. Networking. High quality networking does wonders in any business, especially the music business. Get out to mixers, networking events, music conferences and start to make connections. There is no need to run around the room with your USB stick and be a nuisance, genuinely go out and make real connections.
5. Hold your own events. Why wait for someone to call you for the gig when you can create your own. Everyone knows how to throw a party, so do it. Release and launch parties are a great way to showcase your music and invite friends, family, fans and the right people. Since it's local, don't worry so much about filling the room with 1000 people a small group is just fine, use it for networking and social proof. Broadcast a few times on Facebook Live, have photos of the event to use on social media, create a viral contest for your fans that can't make it out. Think outside the box.
6. Most importantly! Make sure your social media tells the right story. Social media is your new EPK. Be sure your bio is on point, the profile pictures tell the brand story, the cover images are updated, your posts are strategic. On more occasions I will look at an artists social media profiles and see their engagement and story telling way before opening their EPK or even listening to the music.
This post was published on the now-closed HuffPost Contributor platform. Contributors control their own work and posted freely to our site. If you need to flag this entry as abusive,
send us an email
.