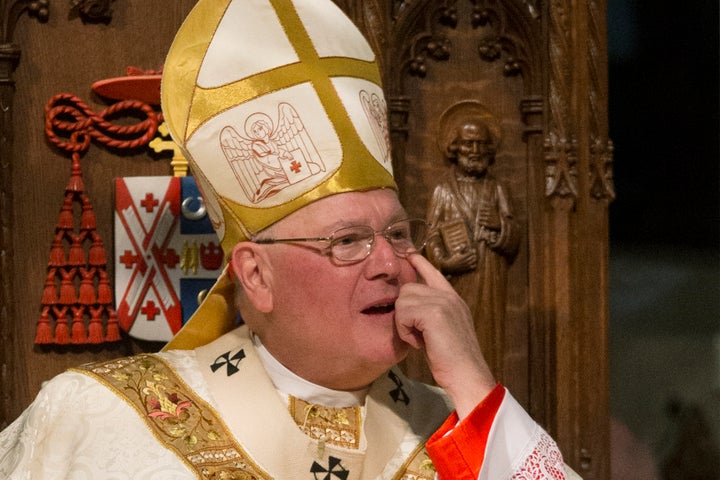 Cardinal Timothy Dolan of New York charged Tuesday that President Trump's termination of the DACA program "is certainly not Christian, and I would contend it's not American."
Ending the program to help immigrants who came to the U.S. as children, he said on the SiriusXM radio program "Conversation With Cardinal Dolan," "turns our beloved immigrants into political hockey pucks, and they shouldn't be."
Dolan noted Trump's oft-expressed concern that immigrants can bring crime with them, but suggested that fear is overblown.
"The statistics show that way less than one percent of the immigrants are criminals, are drug carriers, are terrorists," said Dolan. "Way less than one percent."
"And to protect the borders from them? Bravo. Is that ever essential for a sound and fair government.
"But to penalize all these wonderful people?"
On the program he also talked with Cardinal Joseph Tobin from the Archdiocese of Newark, who called Trump's announcement "another act of bullying."
Dolan noted Cardinal Tobin's assertion that "you're talking about kids who are fleeing, most of the time, economic hardships, or religious persecution, or even some retribution in the drug wars.
"They came here with their folks. They are now in our colleges, they're now in our parishes, they're now in our armed forces. They're Americans."
Dolan noted that Tuesday is the Feast of Saint Teresa of Calcutta, whom he called "an icon of love and compassion," and said that makes his message "even more compelling."
He also said the Catholic Church "has special solicitude" for immigrants, because "We are an immigrant church. They come to us first. The highest percentage of immigrants are, guess what? Catholic."
BEFORE YOU GO