The 66-year-old retired carpenter crafted a cross for each of the 58 victims, drove them nearly 2,000 miles from his home in the suburbs of Chicago and installed them on the Las Vegas Strip on Thursday, the Associated Press reports.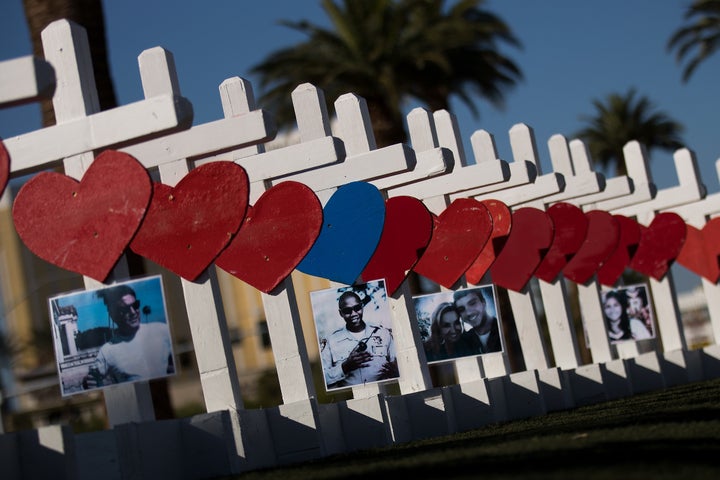 The crosses, each adorned with a heart, will remain on a patch of grass by the iconic "Welcome to Las Vegas" sign for 40 days and then will be given to the victims' families.
"This row of crosses will show the severity of what really happened there. More so than numbers and pictures in the paper," he told WGN News, a Chicago-based news channel.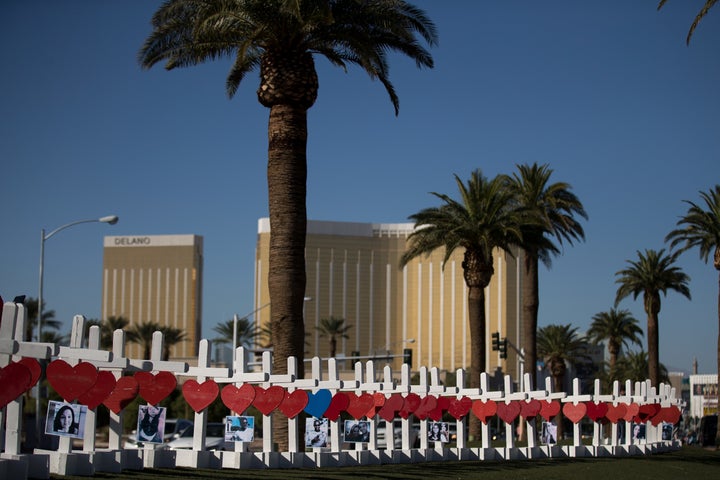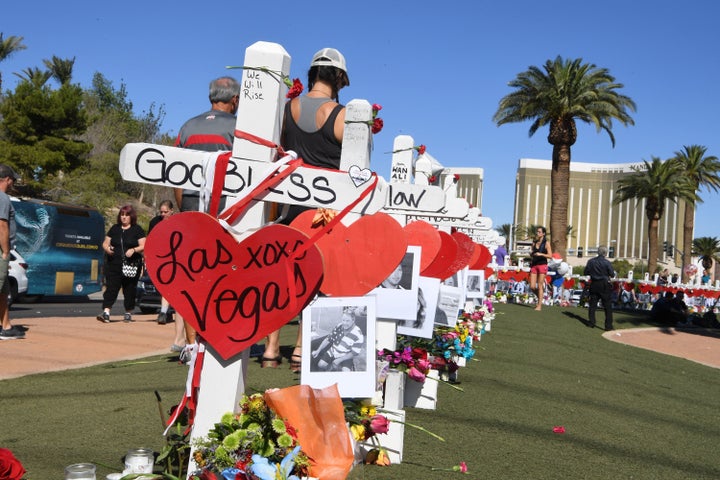 His first was a commemoration for his father-in-law, who was killed 20 years ago.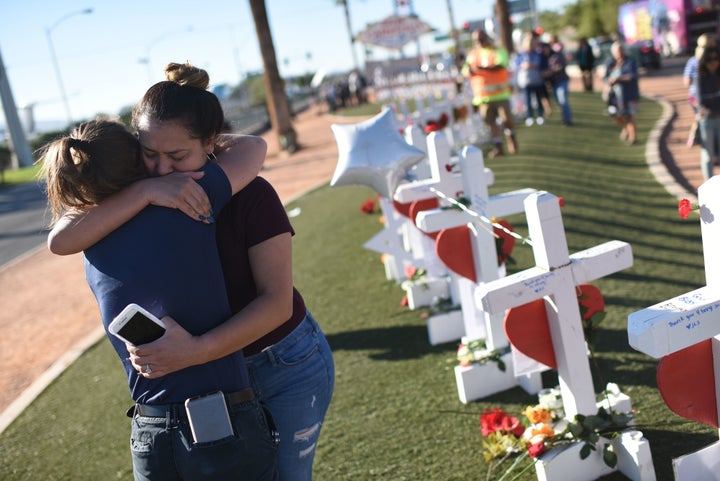 "That just changed my life," Zanis told the AP. "My first cross was for somebody that I loved. And when I put up these crosses here, I always think of my personal loss here too. Always."