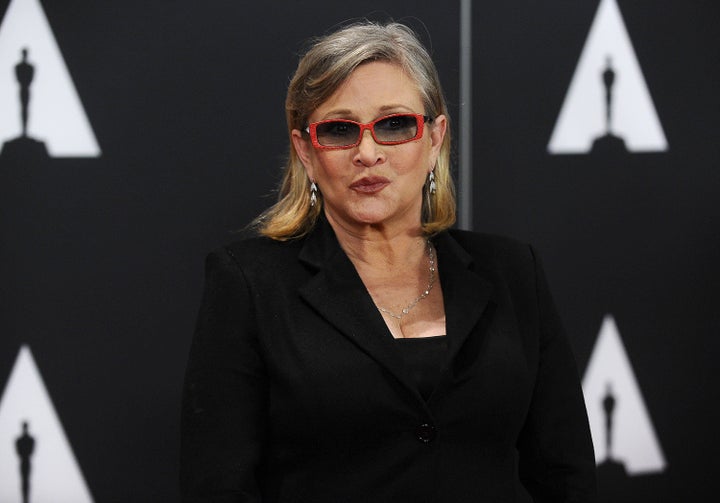 Carrie Fisher continues her candid press round for upcoming film "Star Wars: The Force Awakens." 
Over the summer, Fox 29 in Philadelphia ran a story featuring a father enraged over the Hasbro toy's getup. 
"I got two daughters I don't need seeing that crap," he said, according to the Mary Sue.
In her WSJ interview, Fisher seemed to reference that particular segment.
"I think that's stupid," she said. "The father who flipped out about it, 'What am I going to tell my kid about why she's in that outfit?' Tell them that a giant slug captured me and forced me to wear that stupid outfit, and then I killed him because I didn't like it. And then I took it off. Backstage." 
"Star Wars: The Force Awakens" hits theaters Dec. 18. 
PHOTO GALLERY
'Star Wars: The Force Awakens'