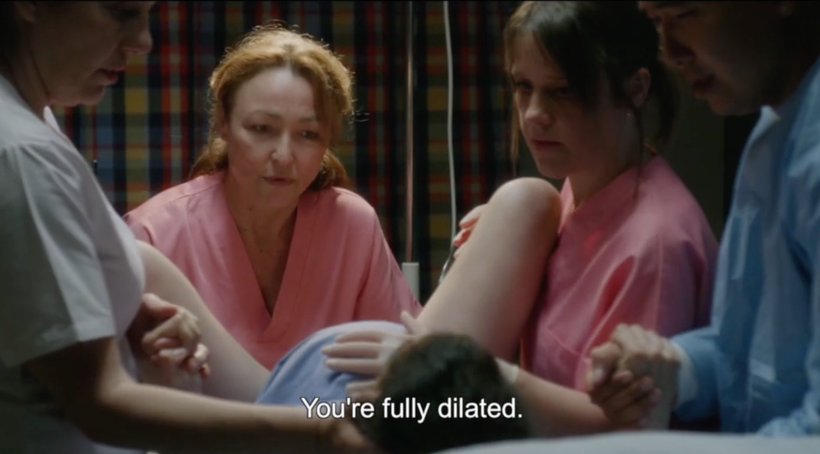 A key sequence in The Midwife has two women in pajamas watching slides projected on a bedroom wall. The images are of a highly attractive, mustachioed, prize-winning swimmer, Antoine Breton. Click. We see him with his mates and medals. Click. We see him floating on an inner tube. Click. Suddenly, a young man, Simon, barges into the bedroom, and the visage of the athlete, long dead, caresses him. They are lookalikes. Their faces unite. Twins, you'd say, if you ran into the pair on a boulevard. In fact, they are a grandfather and grandson who never had a chance to meet.
Writer/director Martin (Séraphine) Provost's story, however, is of the women: what leads the pair to this moment and what occurs afterward.
First, there's Claire (Catherine Frot), the titular midwife, who works at a local maternity clinic that's to be replaced by a huge soulless hospital. She has the aforementioned son, and Antoine is her dead dad, who shot himself a week after his vivacious lover left him. Claire and her mother, whom we never meet, despise this mistress who upended their lives.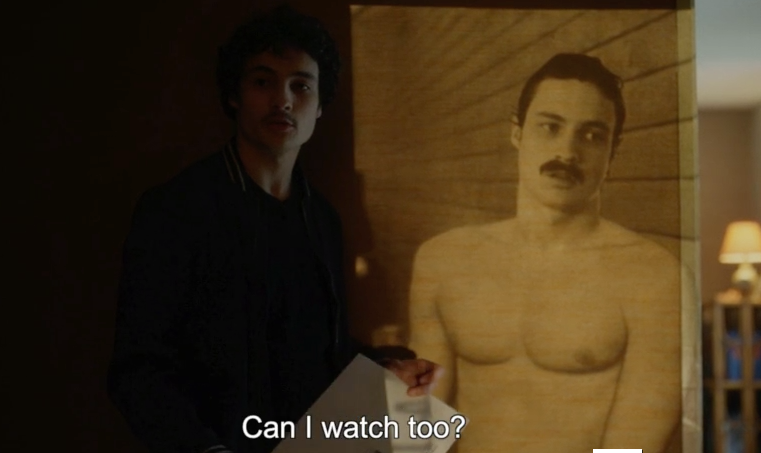 At age 49, when not delivering babies with verve and compassion, Claire lives a bland middle-class existence with drab middle-class furnishings and equally lackluster garb. Her love life is nil. Filling that void is Simon, her son, a medical student who's about to move in with his pregnant girlfriend. Claire's one hobby is growing vegetables in a nearby plot.
The other woman, that "vixen," that fabulist, is the still attractive and energetic Béatrice (Catherine Deneuve), who shows up impoverished in Paris, searching for her ex, Antoine, unaware of his demise. You see she doesn't read newspapers or Wikipedia, which both recorded his death, only phonebooks. So she locates Claire, who was a mere slip of a girl the last time she saw her. The duo had a good time together back then, didn't they? Claire can't even force a smile at the reminiscence.
She wants to know why Béatrice has returned? What does this bon vivant really want? Well, it appears the "other woman" has a cancerous brain tumor, which must be immediately operated on, a diagnosis, it must be noted, that only puts a slight damper on her daily gambling, drinking, smoking, and love for red meat.
"What scares me is losing my memory or ending up paralyzed. I don't care if I die. I lived the life I wanted," Béatrice avows. She's come back because she thought Antoine could take care of her over the next few weeks. That task, slowly, falls to Claire. After all, who can be indifferent to the seductive powers of any character portrayed by Deneuve?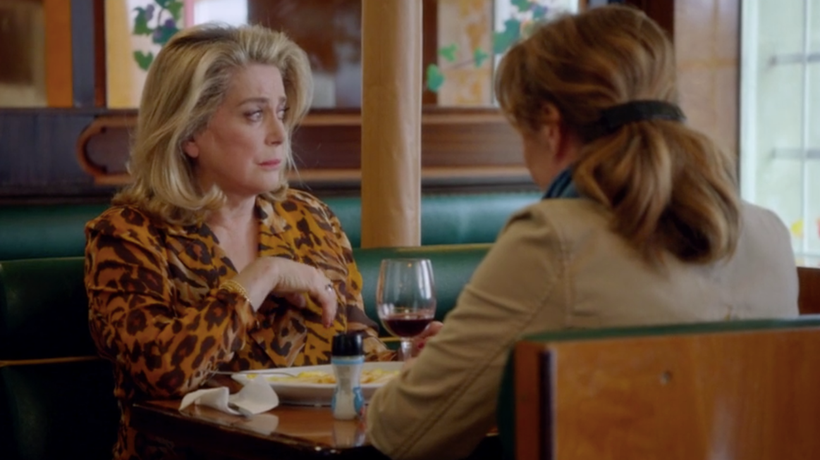 These facets of the plot might seem to portend a downer, but The Midwife is far from being a depressive entertainment. This is a tale of a woman always living for the moment who unleashes the joy in another who only lived through and for others. The performances are detailed and invigorating, and the direction is near flawless, as is Thierry François's knowing production design. For those seeking an adult entertainment bristling with romance (with a truck driver), restraint, and truth, look no further.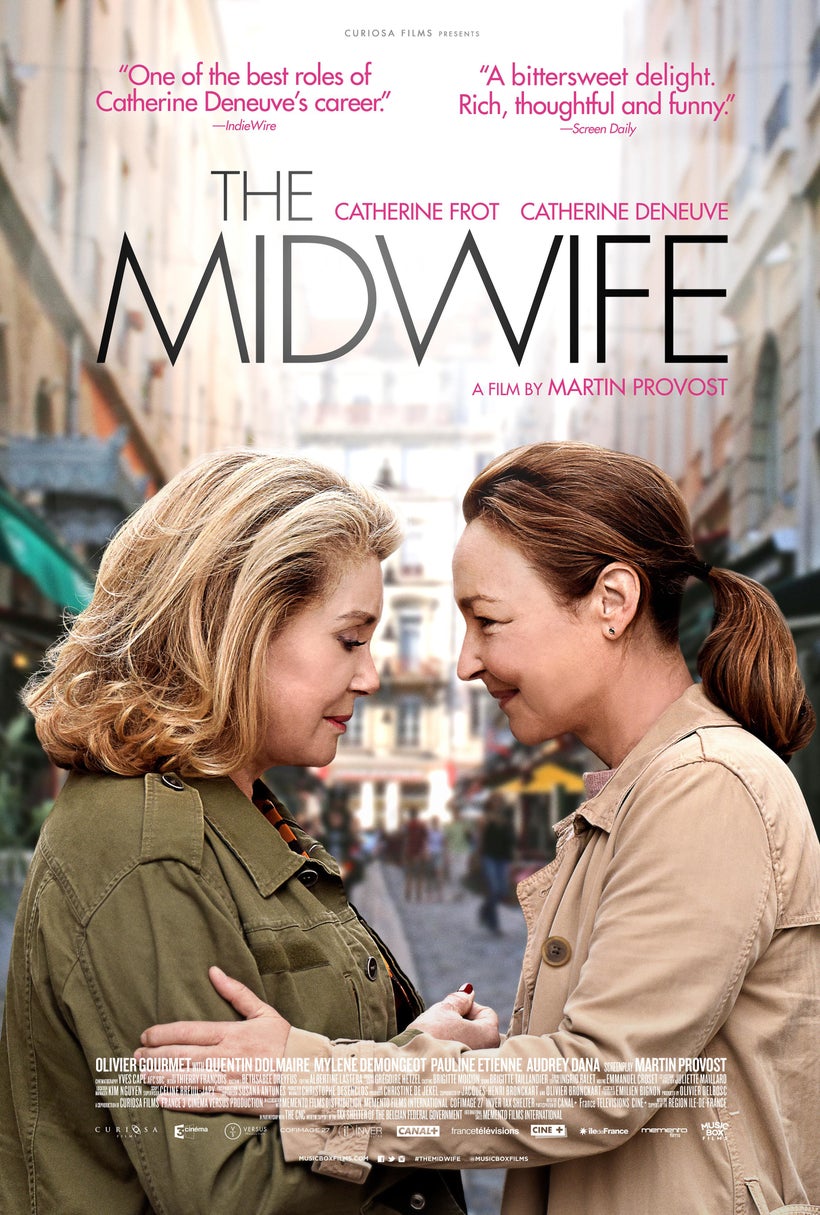 This post was published on the now-closed HuffPost Contributor platform. Contributors control their own work and posted freely to our site. If you need to flag this entry as abusive,
send us an email
.