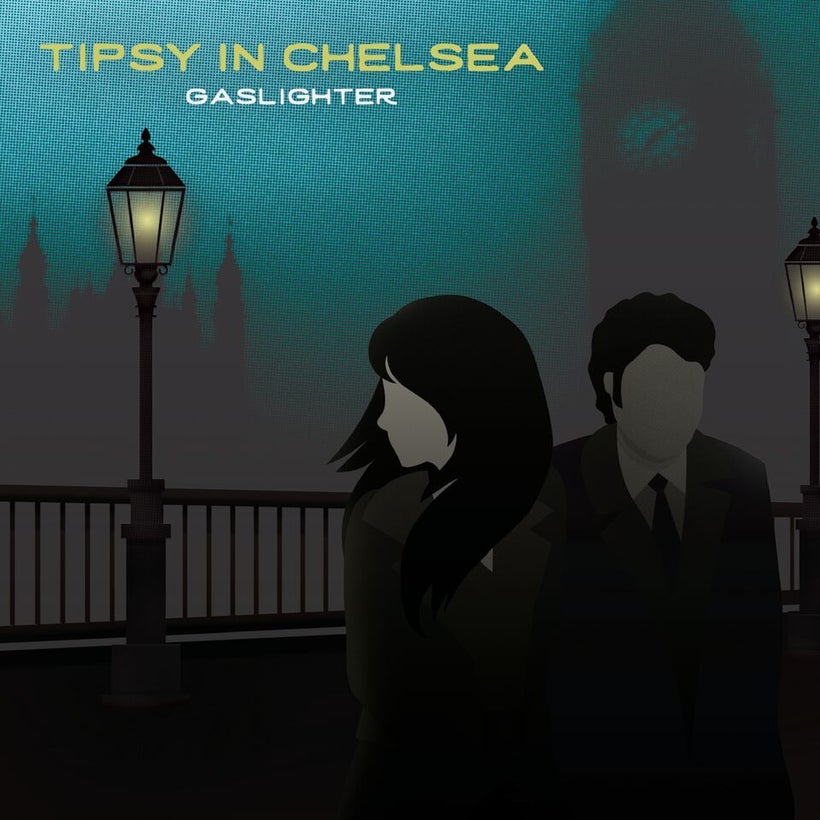 Gaslighter is the title of Tipsy in Chelsea's new CD, which drops March 24. The title of the CD is interesting. Gaslighting is when you manipulate someone psychologically to the point where they begin to question their sanity. Mostly, gaslighting is used by sociopaths and narcissists. Now it's the title of a CD containing seven easy-listening songs that definitely won't have you doubting your sanity. In fact, just the opposite.
Tipsy in Chelsea is composed of: Trish Thompson on vocals; Dean Falcone on guitars, keyboards, pedal steel guitar and vibes; Blake Parris on Bass; and Paul Barrie sits in the pocket. Stylistically, the group is pure pop, simply because their sound appeals to general audiences. It almost borders on lounge music because it's so laid-back and comfortable to listen to. The term lounge music, in today's world, carries a pejorative connotation. But not here. This really is lounge music, but the cool kind.
As you listen, you can hear influences from The Pretenders, The Carpenters, and even The Bangles. Thompson's voice is perfect for this genre of music: pleasant, peppy and expressive, without ever descending into the realm of a tinny voice singing a roundelay. The melodies are smooth, full of ingenuous simplicity. Falcone's guitar, crisp and clear, measures out just the right amount of amplitude for each tune. And the arrangements avoid any random or contradictory elements.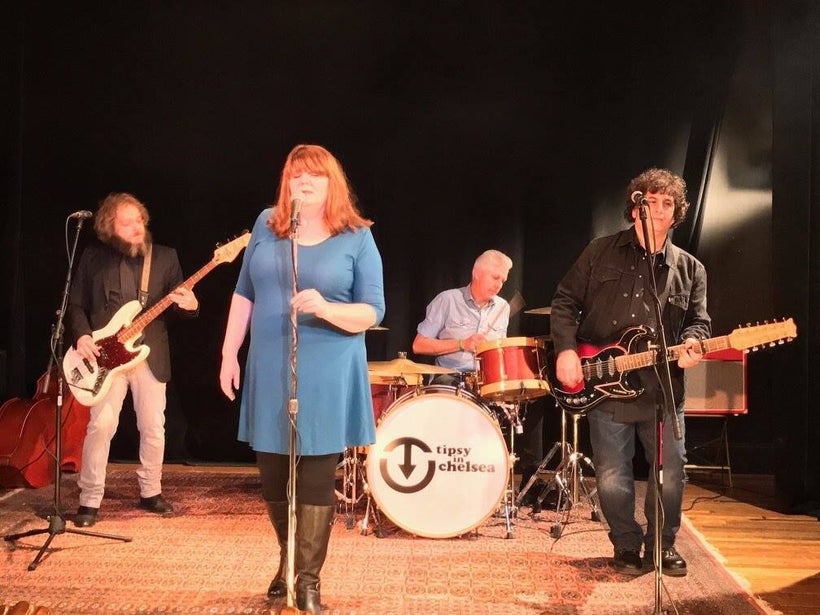 Of the seven tracks on the CD, two are covers. The first is a delightful cover of Badfinger's "Day After Day," on which Falcone's guitar shines, while Thompson's vocals provide a luxurious intimacy. The other cover is Phil Seymour's "Precious To Me." Tipsy in Chelsea's version is driven by a bossa nova beat that works well, especially with Thompson's vocals, which hark back to the 1950s. Great stuff!
My favorite tune on the CD is "You Are the Sun," an upbeat semi-rocking song that emanates the influence of the The Pretenders. Great harmonies on the chorus, followed by a stress-free guitar solo by Falcone, make the song a winner. Another great one is "Twisted," a song that, for me, echoes with the influence of Blondie. On the chorus, Thompson really hits the mark with her sparkler vocals.
Gaslighter contains the kind of music you listen to in your car on the way to anywhere. It's tranquil, but not sleep-inducing. Or put it on when you have a group of friends over and you want some nice music in the background, while everyone converses. Whatever you do, don't let the "phrase lounge music" dissuade you from enjoying an enchanting CD.
This post was published on the now-closed HuffPost Contributor platform. Contributors control their own work and posted freely to our site. If you need to flag this entry as abusive,
send us an email
.