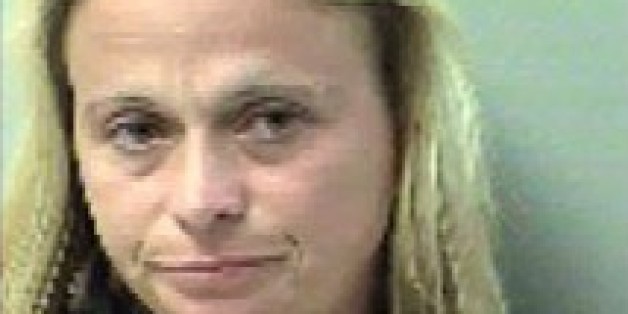 That's what a Florida man told police when he discovered the word "bitch" scratched into the paint of his car, along with several horizontal lines. Charity V. Rylander, of Riverwood, is accused of the vicious vandalism after a witness saw a woman pull up next to another car in an apartment parking lot, scratch the paint, and then drive off in a silver minivan, according to the Northwest Florida Daily News.
The keyed car belongs to Rylander's ex-husband. The pair is reportedly embroiled in a child custody battle.
When the victim was asked about the scratches, he told police his ex-wife probably did it. A witness connected Rylander to the crime, and Rylander was arrested and charged with criminal mischief.
The damage was estimated at $3,000.
Breaking up is difficult. In Texas late last year, 22-year-old Elizabeth McClain was arrested after running over her ex's mom with a car. As she drove away from the crime scene, she reportedly texted her ex, "Hows Life LOL."