Travelers making their way through Chicago O'Hare International Airport this Thanksgiving may be in for some extra disturbances.
About 500 airport workers who voted to strike last week will announce on Monday when they plan to take action.
The workers, which include airplane cabin cleaners, baggage handlers, janitors and wheelchair attendants, are trying to bring awareness to their fight to earn $15 an hour, improve what they describe as unsafe work conditions and obtain union rights. Currently, the workers are employed by subcontractors hired by the airlines.
According to CNN Money, some of the workers planning to strike earn the minimum wage, which is $8.25 an hour in Illinois. Although the workers are not in a union, the Service Employees International Union Local 1 is in the process of organizing them. 
Tom Balanoff, president of SEIU Local 1, told the Chicago Tribune that the union does not expect the strike to shut down the airport, but "it will cause some disruption."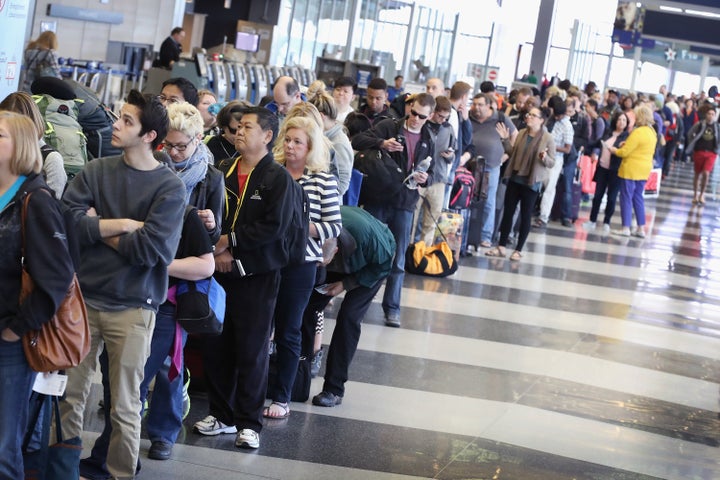 Thanksgiving week is typically air travel's busiest time of the year in America. AAA predicts that this year's holiday will be the busiest since 2007, with 3.7 million Americans taking to the skies, a 1.6 percent increase from last year.
O'Hare is also notorious for long security lines and flight delays. Just last year, it was ranked the fourth worst airport in the U.S., behind Washington Dulles International, New York's LaGuardia Airport and New Jersey's Newark Liberty International.
BEFORE YOU GO
PHOTO GALLERY
14 Make-Ahead Thanksgiving Recipes