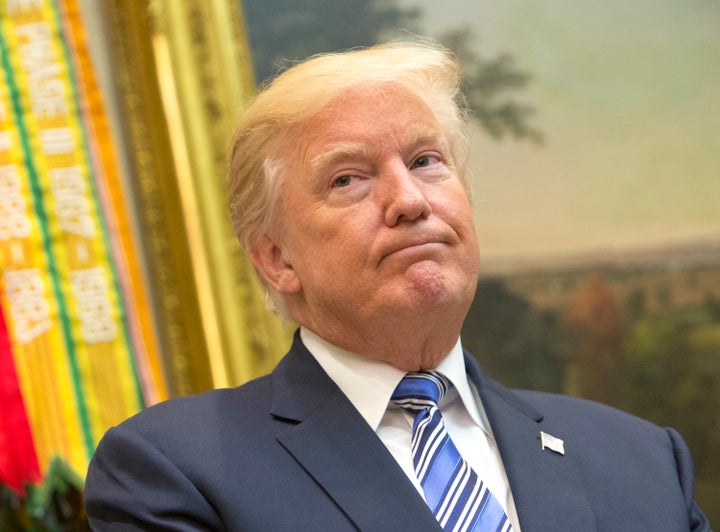 As news updates of CEO departures from President Trump's business advisory councils moved from daily to hourly, and reports surfaced that members of the Strategy and Policy Forum were about to disband, Trump did the only sensible thing and preemptively shut them down – of course via Twitter.
It's a pyrrhic win-win – Trump is spared the humiliation of further departures and the remaining CEOs get themselves out of activist crosshairs (just as #QuitTheCouncil had started trending) without overtly alienating Trump supporters. How did we get to this point? Why are CEOs abandoning a president who had made his business record, mindset, and network a central part of his appeal? While events have moved quickly over the last few days, what we've seen is the latest act in an evolving relationship between business leaders and the president that will have important consequences for the country.
21st Century CEOs must carefully balance a myriad of stakeholders, including customers, employees, investors, activists, and policymakers – 24/7 and under intense media and social media scrutiny. The job has gotten infinitely harder, but by and large CEOs remain fundamentally rational actors. They establish goals, weigh alternative courses of action with available information, and frequently update in response to new experience. That's exactly what CEOs have done with respect to Trump over the past eight months.
Trump's victory was as much a surprise to America's CEOs as it was to the rest of the world. After a campaign focused intensely on personality, there was widespread uncertainty over the new administration's policy goals. But CEOs knew Trump liked "wins" and they eagerly teed some up for him. GM, Ford, Walmart and others pulled out already-adopted investment plans and touted their newfound commitment to creating jobs in America. Trump loved it. As he took to Twitter to blast Carrier and Boeing, CEOs scrambled to get on his good side. Many agreed to serve on the president's various councils in the hope of influencing policy, serving the country, and – at least for some – avoiding presidential wrath. It was an entirely sensible approach and marked Phase 1 of Trump-CEO relations.
Phase 2 began almost immediately after the inauguration with the rollout of the "travel ban," reached another milestone with Trump's decision to pull out of the Paris Agreement on climate change, and lasted until just before the horrific events in Charlottesville this past weekend. During this time, many CEOs were effectively caught between a rock and a hard place. On the one hand, their job requires open lines of communication to the White House. On the other hand, a growing number of their employees and customers – appalled by Trump's divisive policies and egged on by social media campaigns – demanded a public rebuke. Not surprisingly, Silicon Valley tech companies with their diverse, highly-educated, and predominantly liberal workforces were among the first to distance themselves. Starbucks and Lyft even leveraged Trump resistance for brand reinforcement.
The political calculus for CEOs who had remained on Trump's council had thus already changed before Charlottesville. An increasingly chaotic administration has made little progress on tax reform and massive infrastructure investment, two policy initiatives that had the business community salivating. Expectations that a Trump administration would massively deliver for business had declined and CEOs – much like Trump's advisors – had sobered about the extent of their policy influence. At the same time, the value of Twitter-wrath insurance had diminished while the costs of remaining, primarily in the form of the risk of alienated employees and customers, had grown.
Where do we go from here and what are the implications for business, the Trump presidency, and the country? Make no mistake: business and leading CEOs will remain engaged in Washington. Their lobbyists, advocates, and trade associations will continue to meet with members of Congress and administration officials.
Some will speak out publicly on important issues while others will try to keep a lower profile. Yet the rupture between the country's leading CEOs and President Trump is a watershed. A survey by Edelman, a consultancy, has found that the public trusts business more than it trusts the media, government or NGOs: "Of the four institutions, business is viewed as the only one that can make a difference." Collectively, business thus plays a pivotal political role.
In a deeply divided country, where public opinion about the media, political leaders, the courts and other institutions are strongly shaped by partisan leanings, America's leading CEOs are unified in their public rebuke of Trump and his behavior. The CEOs who abandoned Trump include steadfast Republicans and lifelong Democrats. Business has sent the kind of bipartisan message that no other institution has been able to deliver. For some, particularly for liberals, the exit of CEOs comes too late. But precisely because it is the result of careful, rational calculation, it is more significant than earlier, perhaps more impulsive reactions would have been. America's leading CEOs are no longer giving the president the benefit of the doubt. They are no longer neutral. When business rationale dictates that the best course of action is to abandon the president, we are truly in uncharted territory.
BEFORE YOU GO