Remember those dope choose your own adventure books from when you were a kid? You got to feel like you were actually a part of the narrative, helping the characters make tough decisions and slay dragons or run away from ghosts. The freedom allowed you to live the life you wanted for a brief moment, at least until you made the wrong choice and died a fiery death on page 108.
While those adventure books may be a thing of the past, some people haven't forgotten their brilliance. Musician, artist, and YouTuber Tom Goss is one of those people, and his ambitious new project, "Click," pays homage to the fun of choosing your own adventure with a modern day twist. Goss' new YouTube series is self described as a "choose-your-own-adventure-music-video" that allows audiences to partake in the narrative direction. The twist? You get to choose who you want to go out on a date with, whether you want to hook up or get serious, and whether you're gay, straight, or somewhere in between.
Goss' elaborate music video functions both as a throwback to 90s childhoods while also addressing some serious issues like gender identity and sexual fantasies in a fun, safe way. Tom Goss sat down with Outspeak to chat about "Click".
Outspeak: First off, can you tell us a bit about Click, what the deal is, and how it came to be?
Tom Goss: Click is a one of a kind, choose-your-own-adventure-music-video that puts you in charge of your own destiny. Choose which story to follow or follow temptation onto other paths along the way.
I've been kicking around ideas for Click for a while, but nothing really stuck until Michael Serrato (the director) came on board. His idea to shift perspective to first person really made the storytelling of the video possible. Once we made the viewer the star, our possibilities were endless. We raised the budget on Kickstarter and were first to be selected for YouTube's Project Pitch Program, which gives production support to ambitious storytelling ideas. Click could have never come to life without all this love and support.
O: Issues of sexual identity and gender fluidity are all over media outlets these days. Aside from being clickable headlines, these are extremely important and timely issues. Why did you decide to tackle them in Click?
TG: Because that's life. I didn't wake up one day and say, 'it'd be really amazing if I was gay!' and then begin living my life as a gay man. I was moving through the world and I fell in love. It happened to be with a man. Through that process I realized who and what I was most attracted to. This video mimics our real life experience.
I see beauty in everywhere. I am drawn to all sorts of different people, men, women, young, old, all races, color and creeds. I don't think I'm unique in this experience. We were very conscious to cast a group of people that reflected the diversity we see in our everyday lives. I'm proud of how we managed to capture each character's unique beauty. That shines through.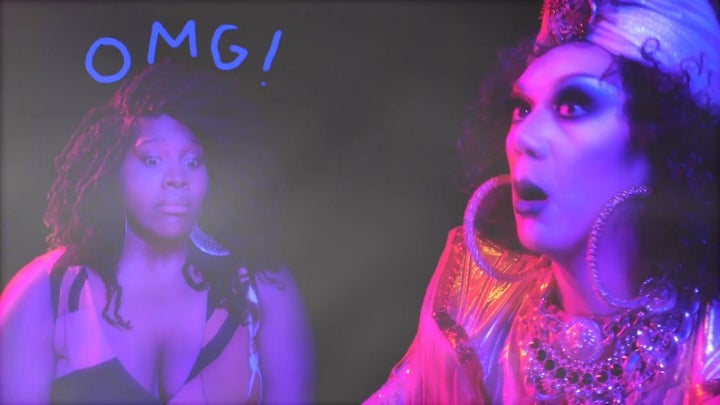 O: The choose-your-own-adventure approach is interesting in that it really captures the idea that sexuality being malleable and changing from person to person. How did you come up with the idea?
TG: I love that about Click! Once the perspective shifts from third person to first person, sexuality itself ceases to exist. As creators, we have no idea if the person watching (who is the star of the video after all) is a man or a woman. Furthermore, we have no clue how they identify their sexual orientation. As a result, the sexuality of the video is completely malleable. If you follow a boy, you may be tempted by another boy, or a girl. We make no assumptions about what kind of attractions you have, we just want you to have fun and vibe with whoever you vibe with.
O: I've played through the series a couple times and it gets to a fairly intimate place. What was the reaction like from the actors? How did you go about planning a rather complex series of videos?
TG: That was really important to us. We wanted the viewer to forget they are watching a video and immerse themselves in the story. Michael Serrato did a lot of work to make the actors feel comfortable, but Paris McCoy (the Director of Photography) was really the key here. She was, in a sense, dating all of these people. If they didn't feel comfortable on a date with here, the camera would have picked up on it.
The pre-production planning on this video was intense. The concept and execution was so complicated, we really had to be thought out and strategic in a way that few other videos have to be.
O: YouTube generally seems to be a pretty safe space for discussing issues of gender and sexuality. Do you feel that was a creator in the space?
TG: Absolutely. YouTube, and specifically YouTube Space LA is an amazing and supportive place for creators. Their only interest is to help you create art in the most authentic way possible. As a creator, it's an amazing space. I still sometimes can't believe it's real.
O: On that note, how did you tailor this series for a YouTube audience?
TG: This video wouldn't have been possible without the technology and ecosystem that YouTube has created. We really wanted this video to be user friendly. We wanted people to understand it right away, and have no trouble navigating between videos. On occasion, that changed the way we edited or compiled the storytelling.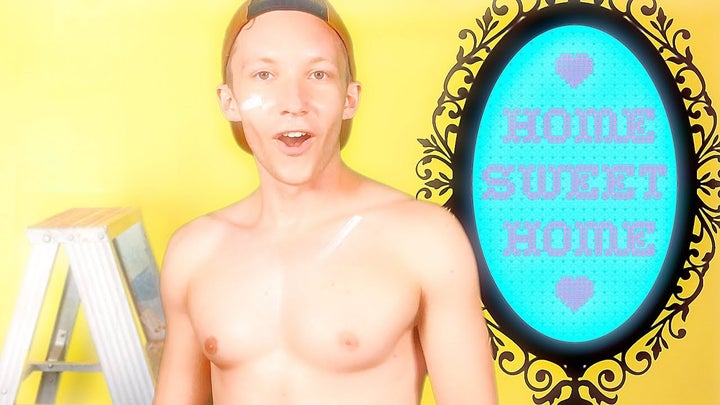 O: What compelled you to tackle such important subject matter in a lighthearted and fun way? Why did you elect to make it a musical over a dramatic piece?
TG: Well I'm first and foremost a musician and songwriter so I tend to see the world as a music video! I'm an artist because I believe in arts ability to connect with people in a way nothing else does. We are moved, we learn and we are often changed by art. I don't take that responsibility lightly. I always want to create work that has a strong message. That said, I've been so very serious in my last couple videos (More Than Temporary, Son of a Preacher Man, Breath and Sound) and I wanted to do something lighthearted and fun. I wanted people to laugh, smile and generally have a good time. I think we nailed it!
O: What has reaction been like to the series so far?
TG: People are loving it. People are clicking around and having fun. People are falling in love with the characters and going on a wild ride. I'm so happy about that.
O: What do you hope people take away from the Click series?
TG: I hope that people follow their heart. I hope people succumb to temptation. I hope people are attracted to something they didn't expect, and they embrace it. I hope people leave the video, move out into the world, and take ownership of their own adventure, living their life more authentically and honestly than they did before.