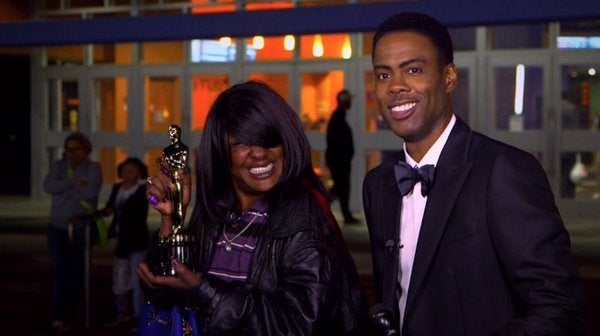 With all the controversy surrounding the lack of diversity at the Oscars, this year's host decided to take an actual Academy Award to Compton to ask moviegoers what they thought. And it revealed a lot.
First, no one's really heard of any of the Best Picture nominees and apparently Rock may have just made up "Bridge of Spies." That's all great, but the best moment came when one woman gave a spirited speech about why black actresses deserve more awards. They do, and so does this segment.
How about that ... America!
BEFORE YOU GO
PHOTO GALLERY
Oscars Red Carpet 2016