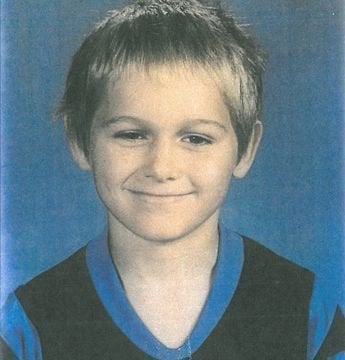 New charges filed in Kentucky against Riley Choate, the man charged along with his estranged wife Kimberly Kubina in the tragic, disturbing death of his son Christian, seem to have nixed any chance the two had at receiving bail.
"Therefore the (petition for bail) is dismissed until such time as the hold from Kentucky has been resolved," Lake County court records stated, according to the Times. Their previously scheduled bail hearing for Nov. 17 has been canceled.
The two have been charged with murder, battery, neglect of a dependent, confinement, obstruction of justice, moving a body from a death scene and failure to notify authorities of a dead body in the death of Christian Choate. They have both pleaded not guilty to all charges.
Christina, who testified under a grant of immunity, said she choked her brother Christian three times, including one time when he was yelling in an attempt to attract the attention of people standing outside their home. She also admitted to slapping her brother when he did not follow orders and said her father beat her as well, including after he learned that Christian had died, the Post-Tribune reports.
"He told me I better keep an eye on my brother or I'd be with him," Christina testified, according to the Times. "He beat me and told me it was my fault my brother was dead." She noted that her father had essentially put her in charge of feeding her brother and keeping him locked up in a dog cage in their home.