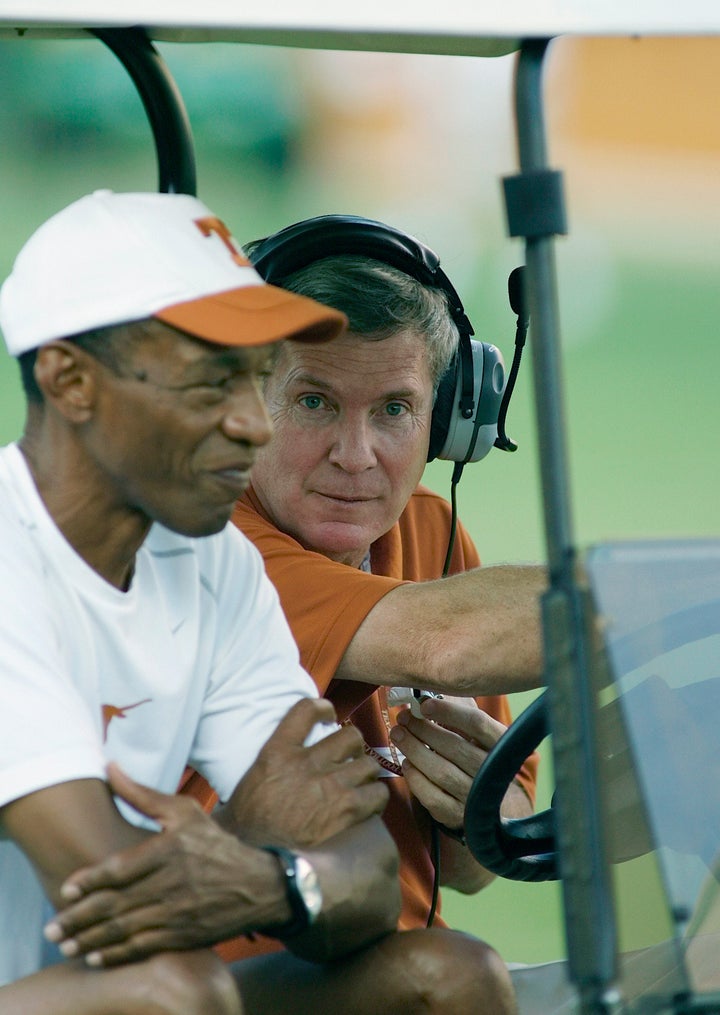 According to ESPN, Rachel Arena, the 24-year-old former female staffer who has accused Bryant of harassment, cited several shocking examples in her formal complaint. Prominent among the lascivious actions alleged to have been committed by Bryant -- who reportedly earned the nickname "Old Freak Nasty" for his lewd behavior -- was pulling down the top Arena's dress and fondling her breast during a meeting to discuss a potential salary increase in July 2010.
In a 2006 New York Times article highlighting their working relationship, Brown said that hiring Bryant was "the best thing I've done as far as friendship and my job since I've been a head coach." He also said that "if Cleve leaves, I'm leaving, too."
Bryant had been working at the University since 1998, when Brown was hired as head coach.
Los Angeles attorney Gloria Allred, who reportedly was representing Arena, told ESPN that Arena's complaint with the university has since been settled, but she did not reveal for how much.