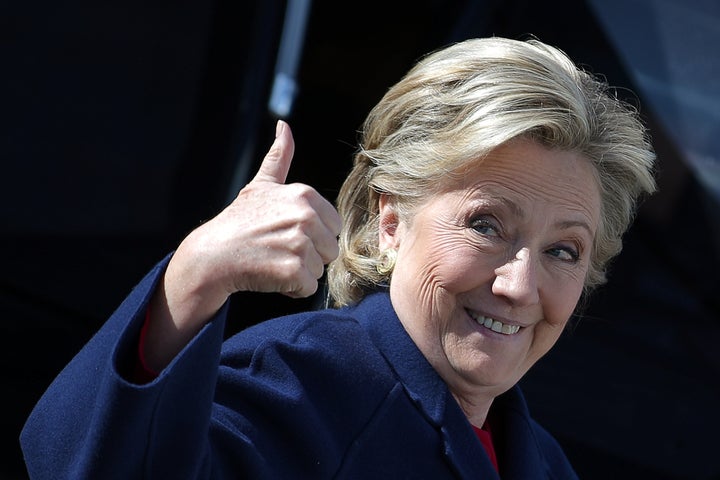 Gina Marie Zuckerman, the 90-year-old Holocaust survivor who in September fought off a would-be bag-snatcher in New York City, knows who she's voting for for president: former Secretary of State and Democratic nominee Hillary Clinton, of course.
When Zuckerman was attacked as she traveled to her volunteer job in September, a woman tried to grab her bag from the cart she was pushing. She was knocked to the ground, but managed to fight the attacker off, and later was widely described as a "fighter" ― much like candidate Clinton. And sure as sugar, Clinton sent Zuckerman a note, reports Jezebel.  
"I was so sorry to hear about your recent brush with a purse-snatcher," the letter reads, "but heartened to know that you held your own and are doing well despite the injuries you sustained, You are, indeed, a fighter!"
"No woman is going to attack me!" the petite Zuckerman told The New York Post on the day after the incident. "I wouldn't give it to her. I fought her off. I was stronger than her." Police sources told The Post that the mugger had the audacity to tell the crowd that gathered that she was Zuckerman's home health aide and that the older woman frequently fell down.
When asked about GOP nominee Donald Trump, Zuckerman said, "I don't like rude men. Enough rude men."
Here's hoping we see Zuckerman dancing at one of the inaugural balls!
BEFORE YOU GO
PHOTO GALLERY
Beautiful Bond Between Grandmothers And Granddaughters