Comedian Marty Allen, who rose to fame in the 1960s as one half of the comedy team of Allen & Rossi, died Monday in Las Vegas.
Allen died of complications from pneumonia, spokeswoman Candi Cazau told The Associated Press. Karon Kate Blackwell, his wife and performing partner for the last three decades, was at his side, Cazau said.
Allen was known for his bushy mane, buggy eyeballs and a childlike demeanor best expressed by his catchphrase, "Hello dere." 
One routine had Allen playing a punch-drunk boxer.
"Would you say you're the best fighter in the country?" Rossi asked.
"Yeah, but in the city, they murder me." Allen replied.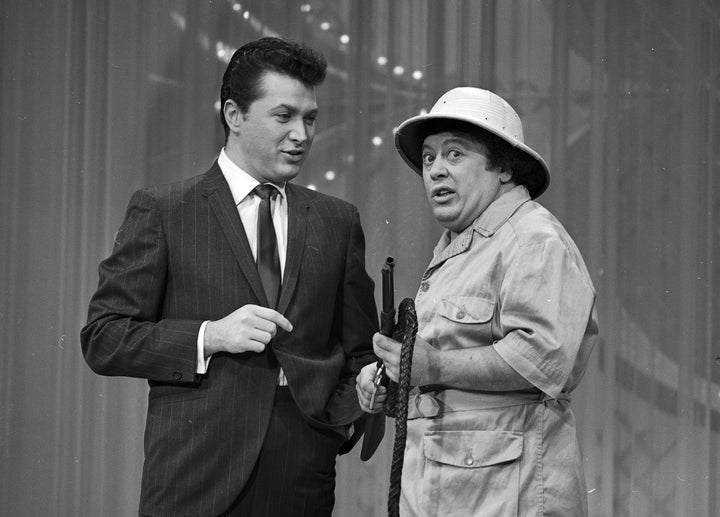 Born Morton Alpern in Pittsburgh, Pennsylvania, in 1922, the comedian served in the Army Air Corps in Italy during World War II.
After the war ended, Allen studied journalism at the University of Southern California, but realized his passion was in show business.
Allen teamed up with Rossi in the 1950s after being introduced by Nat "King" Cole. The duo rose to fame in the early 1960s, performing on "The Ed Sullivan Show" more than 44 times, including the second time the Beatles appeared on the show.
It was a tough crowd, mostly of screaming teenagers whose focus was on John, Paul, George and Ringo.
"I'm thinking, 'What am I going to do?' They kept screaming," Allen told the Pittsburgh Post-Gazette. "So, I go on stage and I say, 'Hello dere, kids. I'm Ringo's mother.' And the kids started yelling 'It's his mother.'"
Allen said he made John Lennon laugh that night.
"I just went up to him and said, 'John, a lot of people mistake me for you,'" he told the paper.
Allen and Rossi were stars on Vegas and every variety show on TV, and attempted movie stardom with Nancy Sinatra in the 1966 spy spoof "Last of the Secret Agents." 
He reunited with Rossi for a few years starting in 1984 before splitting up for good in 1994.
Allen was married to Lorraine "Frenchy" Allen from 1960 until her death in 1976. He married Blackwell in 1984 and she became the "straight man" in their act.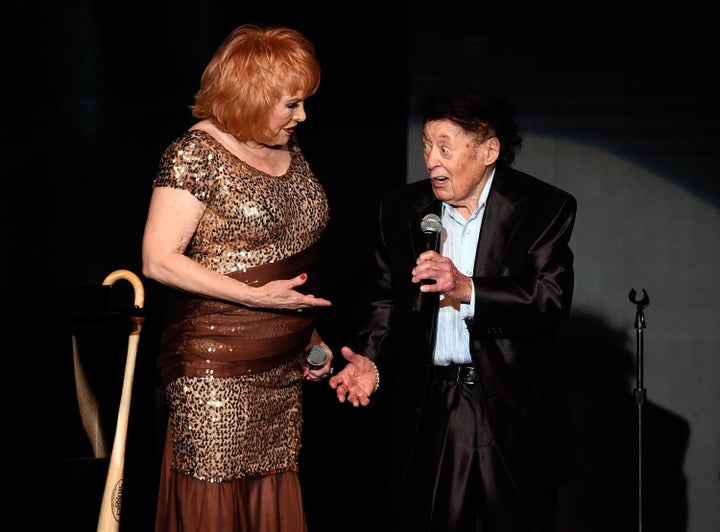 BEFORE YOU GO
PHOTO GALLERY
Entertainers We've Lost In 2018