Personal Reflections on AIDS Journalism, Denialism and Selectivity
by Lawrence D. Mass, M.D.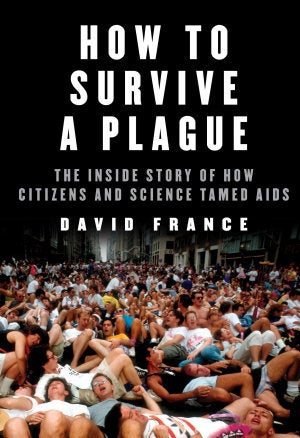 In a book largely concerned about preventable deaths from AIDS, the greatest episode in the history of preventable deaths from AIDS goes unmentioned.
Over the decades David France has written many thoughtful, informative, timely and engaging pieces on gay issues, lives and times. Most of this body of work has been on HIV/AIDS and the gay community, mostly for the mainstream press. Some of these articles were cutting edge, like one on questions of accelerated ageing in AIDS. Some could be simultaneously panoramic and meandering, like one on the widespread breakdown of condom use. And some could seem lurid--e.g., an overly-detailed expose of the drug-fueled decline of Dr. Gabriel Torres, who had been a beacon of leadership and hope in LGBT health and hospital services.
France is also the author of previous books. The Confession, about suddenly-out former New Jersey governor James McGreevey, and Sins of Our Fathers, about pedophile priests. Both were high profile and of value for gay perspectives, though both subjects were otherwise widely covered in the press.
France was never publicly confrontational or controversial in ways that earned him the kind of renown garnered by frontline AIDS and gay activists, as he himself acknowledges in his new book. By volume, mainstream placement and acclaim, however, this body of work eventually established France as our leading HIV/AIDS journalist, the successor to Randy Shilts.
Now, following a path similar to Shilts, France has written his big work, a companion to his documentary film of the same title, but covering the greater span of the epidemic from the earliest period of its unfolding here in the US in the gay community through the heyday of ACT UP and its epochal role in the development of unprecedentedly successful antiviral treatments. So successful that AIDS was transformed almost overnight from a disease that was nearly always fatal within 2 years to a disease that is chronic and manageable.
Redolent of Shilts in approach, it's a comparably commendable feat. Plague's narrative drama and momentum, clarity on complicated medical and scientific aspects of HIV/AIDS, and many historical details and insights, interwoven with France's own personal story, make it a compelling and edifying read.
When he wrote Plague, France could not have foreseen the Trump blitzkrieg, but as we enter a period so reactionary that it threatens to turn back the clock on every front of social progress and concern, France's recounting of this history can feel as brave and trenchant as the activist responses he chronicles. As the fascist takeover of our country progresses, that same sense of courage under fire will likely attend his forthcoming documentary on legendary transgender figures Sylvia Rivera and Marcia P. Johnson.
At the end of Plague, France compares the suicide of leading AIDS activist Spencer Cox in the post-treatment period with that of Holocaust survivor Primo Levi. Though the camps had been liberated, Levi was still their prisoner psychologically. "Spencer Cox had never left the camps," France concludes." Maybe none of us did." In the wake of the Trump ascendancy, that analogy takes on a chilling reverberation.
Though still too few and far between, there have been numerous works--books, plays, films--about AIDS. In addition to Tony Kushner's beloved Angels in America, with its historical figure of Trump's mentor, Roy Cohn, the most publicized and widely known of these have been docudramatizations of AIDS in the gay community: Randy Shilts's And The Band Played On, Larry Kramer's The Normal Heart, and now France's How To Survive a Plague, each of which can seem composed to anticipate its future on film. (Though France's documentary film, How To Survive a Plague, preceded the book, the book's expanded history of AIDS would seem to invite a new film treatment, a television special or series, which in fact is currently being planned for the National Geographic network.)
While Plague extends beyond the other works to cover the period of treatment breakthroughs and a detailed history of ACT UP, what we still don't have is a more comprehensive AIDS history, reference and resource work that gives dispassionate measure to the full range of players and developments, globally as well as here in the US. For all its genuine achievement, Plague barely touches on other worlds greatly impacted by AIDS--addicts, people of color, women, hemophiliacs, Haitians, and AIDS in Africa, Asia and elsewhere. Of course, such is the scope of one of greatest epidemics in recorded history that compiling a truly comprehensive reference work would be unimaginably daunting. But as I'm sure France would agree, and we with him after reading Plague, no challenge is impossible.
Nor does Plague acknowledge much of the work of other AIDS chroniclers. Beyond its fleshing out of the real Gaetan Dugas, Band's notorious "Patient Zero," so sensationally and unjustly stigmatized (and the entire gay community with him), even Shilts is relegated to just a few mentions. Though impressively annotated, Plague is less in league with more academic histories than with the works of Shilts and Kramer, and more recent examples of this more literary genre of almost-history—e.g., Roland Emmerich's Stonewall and Dustin Lance Black's television docuseries When We Rise.
Neither journalists nor writers in general nor even historians are required to make comprehensiveness and inclusivity their top priorities. Nor are they required to forgo embellishment or dramatization, however questionable such practices can seem. This has never been more true than today, with its penchant for docudramas and its extremes of fake news. Writers easily claim license to edit details in the interest of bigger truth, to composite, to be personal, selective and imaginative in telling stories. So long as the public does not have greater expectations or demands, works of proximate history will be accepted as indubitable history.
This is the case with France's Plague, just as it was the case with the comparably annotated And The Band Played On and the unannotated, more overtly semi-fictional The Normal Heart. There have been close to 200 books on polio and doubtless as many or more on syphilis and cancer. None is definitive. None is comprehensive. None could ever tell the whole story of phenomena that history keeps revising. Just as the 2006 PBS Frontline documentary The Age of AIDS focuses on AIDS in Africa and its catastrophic 330,000 preventable deaths from AIDS denialism, while scarcely acknowledging the unfolding of the epidemic in the US or in the gay community, each chronicle of AIDS will have its own timeliness, gaps and slants.
As it did in The Normal Heart, docudramatization proves an effective medium for showcasing some of Plague's key perspectives, like that on Larry Kramer. Just as we are witness to Donald Trump endlessly repeating temperament-driven confrontations with virtually everybody on every front, Plague teases out how Kramer found himself in the same personality-centered conflicts with ACT UP that led to his ruptures with GMHC. Alongside the consensus affirmation of Kramer as the premiere galvanizer of AIDS activism, it's a sentinel insight. France is also incisive in gleaning that I was the only one of GMHC's co-founders to attend the world premiere of The Normal Heart and in appreciating the extent to which I was simultaneously critical and affirming of Kramer.
A comparably successful melding of perspectives around other figures proves more elusive. In sync with France's narrative theme of valorizing those who thought and acted outside the box, in contrast to more mainstream medical activists like myself, the case Plague makes for New York Native editor Charles Ortleb, community physician Dr. Joseph Sonnabend and his patients, activists Richard Berkowitz and Michael Callen, like its sketches of many of the heros of ACT UP, is often moving and winning.
Just as Ortleb, whose seriousness and intelligence could be inspiring, made sounding the alarm on the epidemic his top priority, Sonnabend, Berkowitz and Callen were pioneers who contributed early and notably to community awareness, especially around condom use and safer sex, as well as advocating for research and care, and criticizing the unconscionable bureaucratic delays in making treatments available that were already known to work for opportunistic infections--e.g., aerosol pentamidine for PCP. As with Kramer and Shilts, no theme is more crucial to Plague's narrative than the endless failures of moral compass, the unwillingness of citizens, health care providers and scientists at all levels to care enough to do what could be done with already available resources.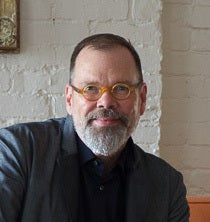 What's missing, however, is a more credible measure of how controversial Ortleb, Sonnabend, Callen and Berkowitz also were as exponents of what later became known as AIDS denialism, a phenomenon that goes unmentioned as such in France's book. So smoothly is the scale and seriousness of this secondary epidemic of theoretical intransigence―of disparaging the idea that a single "killer virus" could be the primary agent in HIV/AIDS—evaded in Plague that you wouldn't necessarily take note of it, at least not initially.
The impression Plague conveys is that whatever controversies these figures may have stirred were not so unreasonable, given the circumstances. If they sometimes placed too much emphasis on their anti-"killer virus," multifactorialist viewpoint of the causes and dynamics of the epidemic, they were nonetheless brave and laudable for trying to think and act outside the box. Fair enough. But there's no connecting of the dots in Plague that Sonnabend's multifactorialsm became a springboard for a fanaticism that later grew malignantly among adherents, including Ortleb and denialism guru Dr. Peter Duesberg (unmentioned in Plague), whom Ortleb introduced to the public in the Native and who claimed inspiration from Sonnabend.
In its initial semblance of challenging medical and scientific orthodoxies and stasis, this characteristically overbearing resistance to the probability that AIDS was being caused by a primary agent, most likely a virus, seemed more annoying than disturbing. But instead of receding as epidemiological certainty grew and as HIV came to be identified as primary in AIDS, adherents of denialism not only grew in number but in a cultish theoretical entrenchment.
Then, in the early 2000's, came the biggest single catastrophe of preventable deaths in the history of AIDS. A third of a million South Africans died unnecessarily because AIDS denialism had advanced to the highest levels of government and life-saving treatments were made unavailable. If what Kramer was observing in the mass carnage of unnecessary deaths from AIDS here in America could be, as he called it, "genocide by neglect," what happened in South Africa could be called "genocide by sloth." (See "HIV Denialism and African Genocide" by Lawrence D. Mass, M.D., Gay and Lesbian Review, Volume 18, issue 3, Thirty Years of HIV, Part II.)
Even as he acknowledges Ortleb's paranoid breakdown and the consequent demise of the Native, France stops short of adequately conveying this bigger picture of denialism, of why these figures became so controversial and alienated so many in medical and scientific circles.
In the late 1990's Sonnabend finally acknowledged on his blog that HIV is the primary agent in AIDS and explicitly distanced himself from the cult of AIDS denialism. And in Sex Positive, the 2008 documentary film about him, Richard Berkowitz acknowledged that he'd received life-saving treatment for HIV. To my knowledge, Ortleb never admitted error and I'm not sure where this issue rested with Michael Callen at the time of his death in '93. Plague doesn't say. In fact, none of this is in Plague, towards the end of which France tacitly exonerates Sonnabend's multifactorialism as still applicable, giving the example of Kaposi's Sarcoma (KS).
It was clear from the earliest period of the epidemic that the underlying condition of all persons with the new syndrome of immune deficiency—which appropriately became known as acquired immune deficiency syndrome (AIDS)―was immune deficiency, probably viral in origin, and setting the stage for a host of secondary opportunistic infections and other diseases, including KS. That other factors or cofactors―multiple factors―were involved in the great spread of AIDS diseases and differing manifestations in individuals was always a given. The problem was never multifactorialism per se. The problem was the irrational hostility among multifactorialists towards the early and ever-growing probability that a single virus could be the primary agent and principal cause of the underlying condition of immune deficiency in AIDS.
Sonnabend, Callen, Berkowtiz and Ortleb cannot be blamed for what happened in South Africa. Nor should their achievements not be appreciated. Nor should France be faulted for not giving a detailed history of AIDS denialism or AIDS in Africa or other locales in a book that is largely about the now legendary activist travails and triumphs of ACT UP. And obviously France, who painstakingly details the scientific understanding of HIV and who did write one piece about leading denialist Christine Maggiore, does not himself endorse denialism. But to relegate this controversy to nonexistence in a book that is also largely about the progenitors of denialism—Plague's index entry on Sonnabend is the largest on any individual, with Berkowitz and Callen close seconds―does raise questions. And in a book whose theme of preventable deaths from AIDS is recurrent and often predominant, not to mention what happened in South Africa can seem a case of truth, selective truth but not the whole truth.
Viewed in this context, Plague's elimination of my own role as the first writer to cover the epidemic in the press also seems questionable. Since most of that writing was for the Native, where France began his apprenticeship as an AIDS and gay community journalist during that same time frame, and since there's a lot of discussion of the Native in Plague, such selective historicizing can seem obfuscating and strained. As France recalls it, the Native's coverage during that earliest period was widely acknowledged to be authoritative and to have included numerous MD's and PhD's. Apart from a letter to the editor by Dr. Sonnabend and an appeal for research funding from Dr. Alvin Friedman-Kien, however, I can't recall any other MD's or PhD's who wrote articles for the Native in those first two years of 1981-82.
Meanwhile, you'd never know from Plague that the Native published the first news report on AIDS. (See "Today in Gay History, May 18, 1981: Dr. Lawrence Mass Becomes the First Person to Report About AIDS," http://back2stonewall.com/2014/05/today-gay-history-18-1981-dr-lawrence-mass-person-report-aids.html) Likewise unmentioned in Plague is that this report preceded by several weeks another first for the Native, the first feature article on the epidemic, my "Cancer in the Gay Community" (among the opening displays of the Newseum) and 23 articles subsequently by me on AIDS and gay health. Nor is there any acknowledgment of this work as the first regular coverage of gay health issues in the gay press by an MD. That France was within his rights to be selective is difficult to contest. But to eliminate even passing summary reference to these developments can seem inconsistent with Plague's commitment to documenting significant moments in the early history of AIDS, the New York Native, and the gay community.
If France had any qualms about such choices at least he's in stellar company. Larry Kramer did something similar in his composite of me as "Mickey Marcus" in The Normal Heart. There I became this generic community sexual-freedom activist whose only specificity is that he ends up in the psych ward at St. Vincent's Hospital. Likewise Randy Shilts, who was the first to inform me of something I hadn't previously realized when we got together at the first international AIDS conference in Atlanta in 1985: that my May 1981 press report was indeed the first press report.
"No one will ever be able to take that away from you," Randy kept insisting, even though I hadn't questioned him. But that's exactly what he himself did in Band. Inevitably, perhaps, it wasn't in Shilts's interest to acknowledge that during the first two years of the epidemic, when he was bottoming out on alcohol and not covering the epidemic, another gay journalist was. That I was hesitant about indicting gay promiscuity (I often placed that unscientific, pejorative word in quotes) and irresponsibility as the cause of it all probably didn't help, neither with Shilts nor with Kramer, Sonnabend, Berkowitz, or Callen. And in my reluctance to join the Sonnabend-Berkowitz-Callen multifactorialism juggernaut, likewise David France.
Because of this expressed discomfort, personally and in my articles, with the outsized indictment of gay promiscuity and the theoretical intransigence of the multifactorialists, there was always a tension between David France and me. Were there other factors—some inchoate failure of gay chemistry between us or rivalries as journalists? Though we were never close, we've become friendlier in recent years, especially around my appreciation for his documentary film of Plague, which makes no reference to the pre-ACT UP period of AIDS or to Sonnabend, Berkowitz or Callen.
As Plague, suggests, France felt close not only to Sonnabend, Berkowitz and Callen, but also to journalist James D'Eramo, who came on board at the Native following the period of my coverage of the epidemic from '81 to '83. It's true, as France recounts, that D'Eramo had a notable moment in confronting HIV co-discoverer Robert Gallo about the applicability of Koch's postulates to the virus that would soon become known as HIV. But much of D'Eramo's subsequent writing seemed less about scientific scrupulosity and convictions than as a shill for Ortleb's obsessive coverage of African Swine Fever Virus and a slew of subsequent, evermore paranoid pseudo-scientific denialist theories of the epidemic, what leading AIDS cultural observer Douglas Crimp (unmentioned in Plague) called Ortleb's "crackpot theories of the week"―e.g., "Chronic Fatigue Immune Dysfunction Syndrome." Like D'Eramo, France himself often seemed a relatively passive accomplice to much of Ortleb's craziness, remaining with the Native, together with intrepid editor Patrick Merla, long after the rest of us had abandoned ship.
In addition to D'Eramo, France also credits Joe Nicholson as a valued mentor and colleague. In those early years, Nicholson was one of the first openly gay journalists in the mainstream press, in this case the otherwise notoriously homophobic New York Post. Mentored by Nicholson, France got his first mainstream-press assignments with the Post during the period when the Gay and Lesbian Alliance Against Defamation (GLAAD) held its first demonstration in 1985―against the New York Post. As France himself recalls in Plague, he was at that demonstration not as a protester, but as a Post reporter.
Whatever the misgivings, I will continue to praise and recommend Plague, as I will Band and The Normal Heart, for the singular, precious resources they currently and nonetheless are. At present, Sarah Schulman's ACT UP Oral History Project and the wonderful film she produced with Jim Hubbard on the history of ACT UP, United in Anger, and France's Plague documentary and book are the only chronicles of the epidemic that cover the history of ACT UP, whose Nobel-Prize level of achievement is a supreme endowment to posterity. Surpassing respect and gratitude are most certainly in order.
At this moment of pervasive anxiety and dread among minorities and the disenfranchised, the marginal and the meek, as well as throughout medical and scientific communities, Plague shows how the courage and resourcefulness of individuals can triumph over seemingly insurmountable personal, political, social, medical and scientific odds. As new Goliaths loom, Plague inspires us, like no other book out there now, to get out our slingshots. A true and heart-stopping story of survival, Plague shows how thinking and acting outside the box, whatever the mistakes, whatever the costs, can lead to the conquest of seemingly implacable foes and the realization of seemingly impossible dreams.
"Never Again" is a response to the Holocaust that Primo Levi's recounting of Nazi brutality and atrocities helped inspire. As France suggests, it can also serve as a metaphor for the gay community's experience of AIDS. But if history is not to be repeated , the mistakes and costs of AIDS denialism, together with the many other consequences of neglect, indifference, prejudice, intransigence and fanaticism that pervade the history of AIDS, must not be forgotten. Those who do not remember the past are condemned to repeat it, we say. What time has shown us, however, is that even when those lessons are remembered, the past will be repeated, so long as the perpetrators aren't held accountable.
This Blogger's Books and Other Items from...