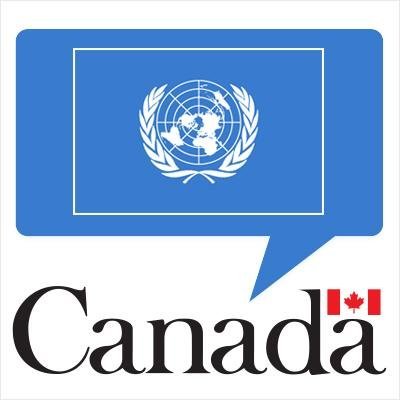 Will the Canadian youth seize the opportunity to become the leaders of their generation?
On the 12th of February, McGill University hosted the United Nations (UN) Secretary General M. Ban Ki-Moon for a speech addressing young students and leaders of Canada. Remarkably, this address also marks the return of Canada on the UN scene following a decade of disengagement under the Harper premiership.
"We are back !" announced Justin Trudeau on the night of his election as new Prime Minister of Canada. During his election campaign, Trudeau made it clear that he plans to revive Canadian engagement with the UN and their common values of hospitality, compassion, and commitment to humanitarian efforts. Ban Ki-moon emphasized this promise at the beginning of his speech :
"He has recommitted Canada to the United Nations. I am here to recommit the United Nations to partnership with Canada" Ban Ki-moon, UN'SG, February 12th 2016 -- McGill University, Canada
The new model of government laid by Trudeau's administration suggests that the youth of Canada will play an influential role in Canadian government and politics. The current political climate appears to be ideal for the youth in Canada to step in and assume positions of leadership on the national and international level. In effect, as the new Canadian vision re-aligns itself with United Nations, so too do we see a convergence of the skill-sets needed and the assets of the Canadian youth.
Leadership : the strengths of Canada and its youth
1. A dynamic, educated, and diverse youth
Diversity is one of the hallmark features of the Canadian population. In 2011, Canadian citizens born outside of Canada represented a staggering 20.6 percent of the total population, the highest rate among the G8 countries. The population of Canada is also among the youngest in the G8. Moreover, this young population is an educated one, with nearly 90 percent having completed secondary education and 70 percent of young people aged 25 to 29 year-olds holding a postsecondary degree. The diversity of Canadian youth is a major asset for Canada, as its youth is more able to apprehend the challenges of cross-cultural differences. Justin Trudeau shared his vision of diversity in front of young leaders and Global Shapers at the last WEF in Davos :
"Today, I had the privilege of discussing with progressive, energetic, and engaged community leaders and activists from around the world on how they influence the narrative on international diversity. By holding a meaningful dialogue, we are showing the world that these young people understand, as Canada does, that pluralism is the key to building resilient, confident nations around the world." M. Justin Trudeau, Prime Minister of Canada, 21 January 2016 -- Davos, Switzerland

From a global point of view, nearly half of the world's population is under the age of 25:
"The students here are part of the largest generation of youth in history. The world, though 4 billion years old, is still very young, with half of the global population under 25." Ban Ki-moon, UN SG, February 12th 2016 -- McGill University, Canada
The youth, therefore, constitute a critical mass able to position itself as an important stakeholder in the public debate.
Understanding the singularity of this youth, Ban Ki-moon reminded young McGill students :
"You are not here at McGill just for yourselves, but for our common future. I call on you to give back as a global citizen. Rise to the challenges of your generation" Ban Ki-moon, UN SG, February 12th 2016 -- McGill University, Canada
While advocating for a pragmatic leadership:
"Keep your head above the clouds and your feet firmly planted on the ground then advance step by step" Ban Ki-moon, UN SG, February 12th 2016 -- McGill University, Canada
2. Youth involvement: the culture of volunteerism in Canada
Canada has a deeply-rooted culture of volunteerism. More than 13.3 million people-accounting for 47 percent of Canadians aged 15 and over-did volunteer work in 2010, which amounts to a devotion of almost 2.07 billion hours. More than half of people aged 15 to 24 years (58 percent) and nearly half of those aged 25 to 34 years (46 percent), reported having done volunteer work in 2010. It is evident, therefore, that a culture of volunteerism is ingrained in the habits of the Canadian people, particularly among the youth.
Volunteering and social activism are effective ways of encouraging participation in social change and human development both locally and globally. Like social activism, volunteering can be oriented towards change and serve a specific purpose. It can, for example, be used to influence the definition of agendas or policies. Through direct exposure, volunteering has the potential to transform individuals; becoming aware of a particular situation or problem, whether environmental, political, or social, volunteers are able to change their perspectives and, in turn, their attitudes and behaviors towards the challenges that we face. Volunteering and social activism are, therefore, mutually supportive in that they serve the same purpose by engaging people from different backgrounds. Volunteering can help initiate the first step towards a long-term commitment, while social activism plays a more prominent role in leadership, by defining sectors of engagement and mobilizing people. Ultimately, social activists need the contributions of volunteers to achieve the change that they seek.
3. A government that practices public consultations
Justin Trudeau and his cabinet are planning public consultations on many issues. Most recently, this has been evident on the issue of the budget by the Minister of Finance, who moved coast to coast to gather the views of Canadians, and made use of social media to broaden his outreach. Moreover, the Prime Minister has been very active on the two major social networks: Twitter and Facebook, where his total reach includes over 3 million followers and supporters, on which he regularly provides updates about the progress of some of his government's projects. Given the social media presence of generation Y and Z, this provides a potential avenue for young Canadians to make their voices heard, collectively influence policies, and remind their government of their commitments. As the Minister of Youth, Justin Trudeau is exceptionally well-positioned to serve as interlocutor for this medium of conversation with Canada's youth.
Last October, the 193 members of the United Nations including Canada have adopted 17 new sustainable development goals. For these objectives to translate from theory to practice, it is as much the duty of the youth -- who are important stakeholders on many of these matters -- as it is for politicians to ensure that these goals find practical applications in the local, national, and international policies.
"This is essential for our new 2030 Agenda for Sustainable Development. World leaders adopted it last September to end the tyranny of poverty. The 17 Sustainable Development Goals (SDGs) are for all countries, rich and poor. They are a promise to all people, especially young people, who can hold their Governments accountable for these promises and help achieve them." Ban Ki-moon, UN SG, February 12th 2016 -- McGill University, Canada
4. The tradition of Canada for peacekeeping and humanitarian action
Peacekeeping is an essential component of the Canadian identity. It was a Canadian, Lester B. Pearson, who, during the Suez crisis in 1956, proposed the creation of a task force of the United Nations, giving birth to the peacekeeping operations. Justin Trudeau indicated that he will submit the candidature of Canada for a non-permanent seat on the Security Council of the United Nations as soon as a place becomes available. The Canadian public opinion, and particularly that of the Canadian youth, widely supports peacekeeping operations and further political engagement on this arena. The resolution 2250 that Ban Ki Moon implemented in December should motivate young Canadians to engage accordingly:
[...] "I have been calling for empowering young peacebuilders. The Security Council answered this call last December by adopting resolution 2250 (2015) on youth, peace and security. This was a major breakthrough for how we make peace at the United Nations. Until now, young people were generally seen as good enough to fight wars, but not to negotiate peace. Resolution 2250 (2015) is our commitment to address this injustice and give young people the voice they deserve." Ban Ki-moon, UN SG, February 12th 2016 -- McGill University, Canada
Ban Ki-moon's legacy for Youth :
In spite of the criticisms of this international institution, it is necessary to recognize the strong legacy that Ban Ki-Moon has left for the world's youth. Never before have so many measures, programmes, and initiatives been put in place for young people by the Secretary-General of the United Nations. The "WorldWeWant" project was developed on his initiative for a grassroots consultation process conducted in each UN member state. Its goal was to hold conversations across the world with civil society to integrate their aspirations in the recently adopted 2030 Agenda. He appointed the first Youth Envoy to the United Nations, Ahmad Al Alhendawi, charged with the task of bridging the gap between the youth and the UN. He has also promoted the involvement of young people in the process, leading to the final agreement on climate change in Paris with the adoption of the "Youth Manifesto". For these initiatives, agreements, and resolutions to translate into action, they must be taken on board by youth both here and globally, who should equip themselves with the knowledge to hold their governments accountable for their actions. A new diplomat will take up the position of secretary-general of the United Nations from January 1st 2017, marking the end of the 10 years mandate of the South Korean diplomat. It is the responsibility of the youth to ensure that his or her successor continues to pursue goals that are ultimately in the interest of their generation and generations to come.