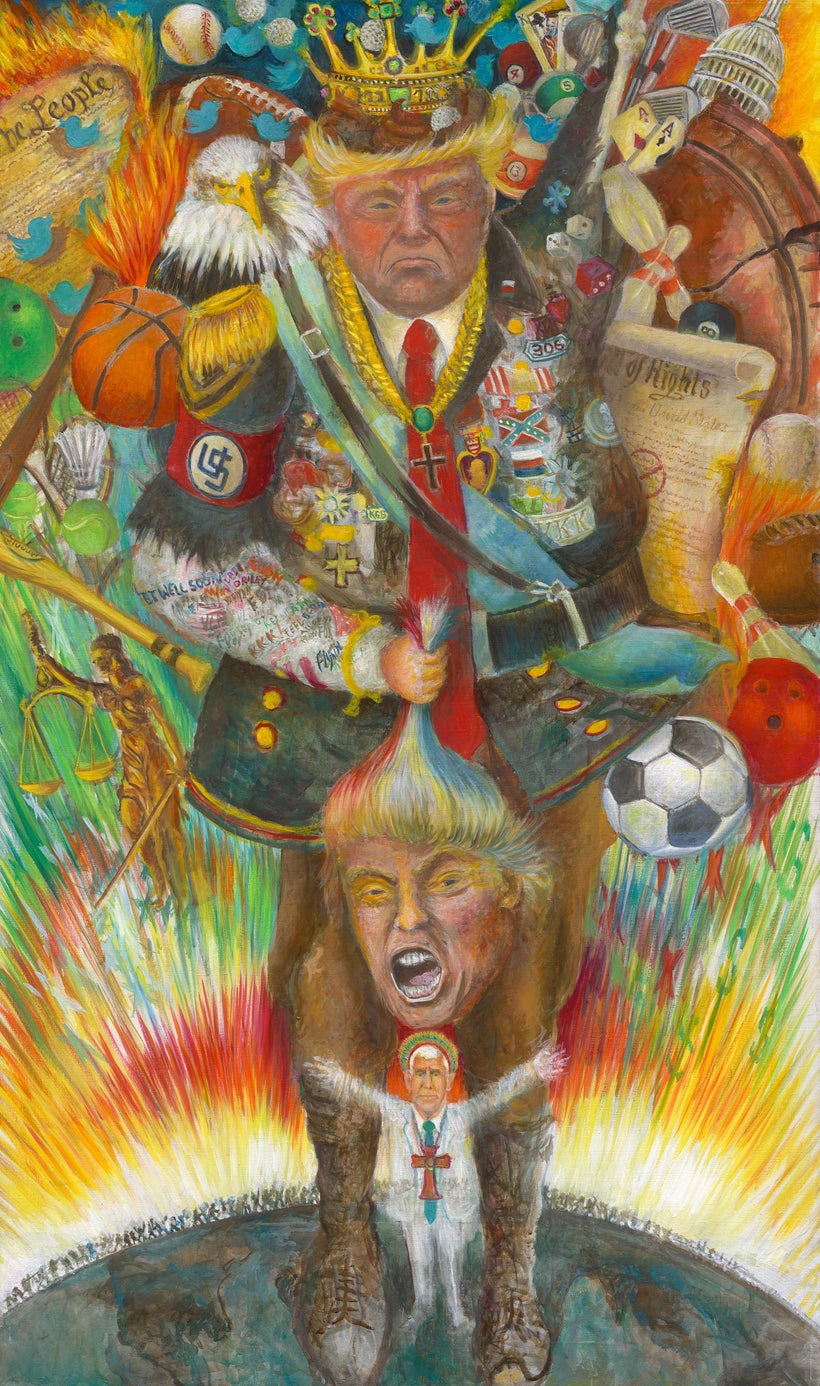 Political painter Robert Cenedella's Fin del Mundo, depicts President Donald Trump as an orange-colored devil surrounded by a court of vanquished politicians including Ted Cruz, Ben Carson and a green-tinged Chris Christie. In the triptych, the Pope is being crushed in Trump's tiny hand, Uncle Sam is about to be trampled upon, and Mother Earth appears as a grotesque woman in a bikini. The painting, a 6'x10' mural loosely based on Hieronymus Bosch's The Garden of Earthly Delights, is a political commentary depicting the world as an industrial wasteland, emblazoned with fast food logos and a Liberty Bell inscribed with the names of murdered black men, including Trayvon Martin. Robert's latest piece is taking aim at Vice President Mike Pence. His new work, "Pence on Earth" which will be unveiled this September, depicts Mike Pence dressed as the Pope, with a giant Trump standing over him in a uniform.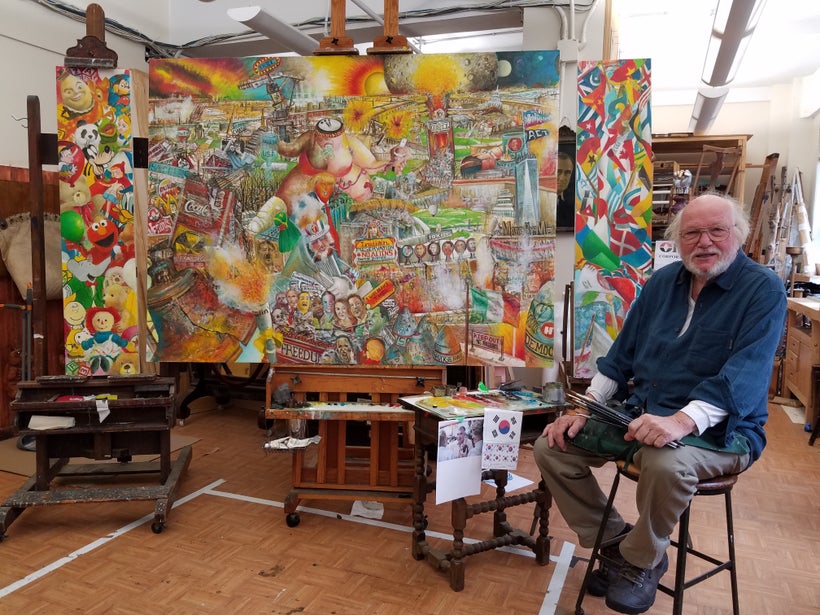 Despite being plucked from the headlines, the painting, valued at $250,000, was commissioned two years ago by a client. "I think because of the current political interest in Donald Trump, a lot of people are feeling fairly frustrated and actually frightened," Cenedella said "I started this painting almost two years ago, and it has developed, it's changed," Cenedella explained. For instance, he changed the Liberty Bell by adding the names of the African American shooting victims. "I put one name on there, it was Trayvon Martin, and then, as all of these shootings took place, I was curious how many others there were, and it was 60 pages of unarmed black youth that had been shot, let's say in a two-year period. I was amazed." rcenedellagallery.com
This post was published on the now-closed HuffPost Contributor platform. Contributors control their own work and posted freely to our site. If you need to flag this entry as abusive,
send us an email
.