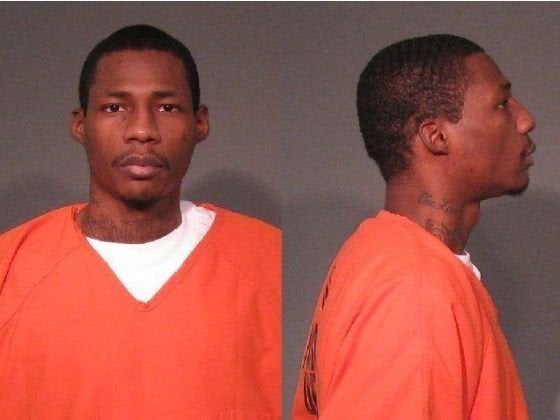 Somebody has some explaining to do.
South Carolina authorities are searching for a convicted murderer who they mistakenly released from the York County Detention Center at approximately 3:00 p.m. on Monday, according to a press release from the county sheriff's office.
Thomas Aaron Whitlock, found guilty and sentenced to 11 to 14 years in prison for second-degree murder in 2009, was inadvertently freed from custody after a hearing relating to prior drug related charges. The convict accepted a plea deal in that case and was given credit for time served, the Charlotte Observer reports.
According to the newspaper:
At a press conference Wednesday, York Sheriff Bruce Bryant said official paperwork stated Whitlock's case was disposed of in the S.C. county. Bryant said there was no official paperwork stating he was to return to North Carolina law enforcement custody. Bryant said there is no indication Whitlock tricked anyone to get out of jail.
Law enforcement officials immediately mobilized to locate 31-year-old Whitlock, who authorities say holds an "extensive criminal history." Whitlock is now wanted as a fugitive from justice.
Whitlock managed to evade authorities for months following the murder he committed. Police eventually located him in Texas, according to CBS.
Authorities say that "anyone with information on the possible location of Whitlock should contact the Sheriff's Office immediately at 803-628-3059." Those who wish to remain anonymous can reach Crime Stoppers at 1-877-409-04321.
BEFORE YOU GO