A Cornell University fraternity conducted a game in which new members competed to have sex with the most women ― and additional points were granted in the event of a tie to the contestant who had intercourse with a woman weighing the most, a school investigation revealed recently.
The university's Fraternity and Sorority Review Board placed Zeta Beta Tau, which called its contest a "pig roast," on probation for two years because of its misconduct last spring. The ruling also mandated that it hire a "live-in advisor" and receive ongoing education on sexual violence. Most of the chapter will also have to attend two events during Cornell's Sexual Assault Awareness Week in April.
Ryan Lombardi, vice president for student and campus life, said in a statement the school emailed to HuffPost on Wednesday that ZBT's actions were "abhorrent to me and antithetical to our values as a community."
"Behavior that degrades and dehumanizes women contributes to a climate and culture of tolerance for sexual violence," he said. "While sanctions have been levied against this fraternity by the Fraternity and Sorority Review Board, the campus community will be watching to see whether the members of ZBT ― as individuals and as a group ― live up to their public pledge to demonstrate 'through our actions that this inexcusable behavior will not be tolerated.'"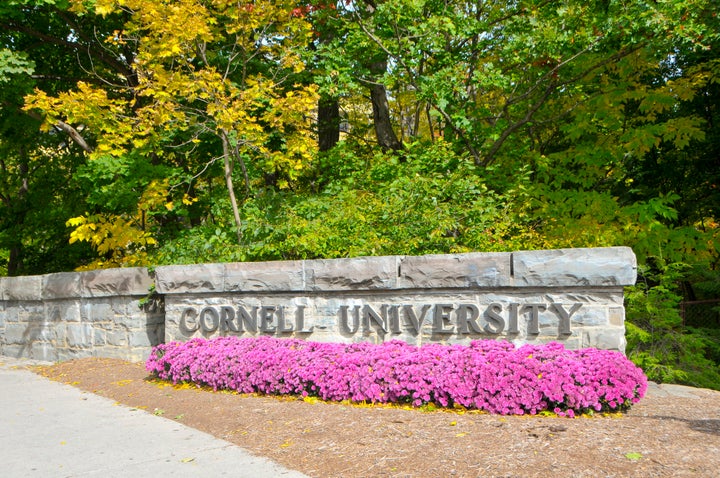 ZBT's Cornell chapter said on Facebook Saturday that the activities "were neither chapter sanctioned activities, nor ones that brothers were aware of. We, too, are in disbelief and even more so that these alleged actions may have been taken by those whom we called brothers."
The post says the chapter will review its membership and expel anyone not meeting its standards.
"The allegations described are contrary to the values that Zeta Beta Tau Fraternity espouses and works in direct conflict with the beliefs and mission of the Kappa Chapter," it wrote. "Our chapter has worked closely with the Zeta Beta Tau International Headquarters to draft and execute an action plan that addresses this alleged behavior."
BEFORE YOU GO
PHOTO GALLERY
Sexual Harassment 'Cheer Up Luv' Series