An Oklahoma ex-cop is accused of sex crimes against a teenage girl after the victim's grandmother found evidence of an inappropriate relationship on the 14-year-old's phone.
Former Valley Brook Police Officer Courtney Schlinke, 21, faces 33 complaints, including 16 counts of rape by instrumentation, nine counts of lewd acts with a child under 16 and eight counts of oral sodomy, according to NewsOK. She has not been formally charged.
"She's a psychopath. She's evil. She's a predator," Jeanne England, the victim's grandmother, told News 9. 
Investigators said the victim's family went to police July 1 after discovering photos and messages between her and Schlinke on her phone. They appear to date back almost a year, but police said the affair could have gone on longer.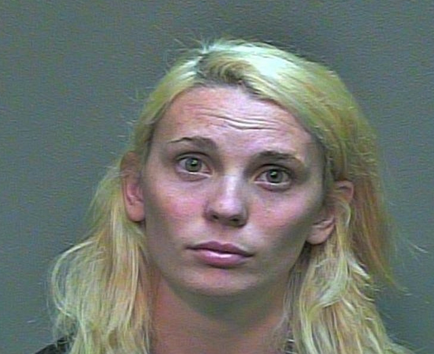 England told News 9 that she'd been suspicious of Schlinke for almost a year. She says her granddaughter is now in therapy.
"We got my granddaughter's phone, and there were tons and tons of pictures, and tons and tons of texts," England told the station.
Schlinke is active on Twitter and has posted numerous photos of herself and the victim, whom she referred to as her "girlfriend." The Huffington Post is not linking to her account to protect the identity of the victim. 
The ex-cop also tweeted cryptic messages that said, "I forget your age sometimes" and "I don't wanna hide you anymore." 
Schlinke, who had been with the department since February, resigned from her job in an unrelated personnel matter July 20. She was arrested a week later. Valley Brook Police Chief Michael Stamp said Schlinke was still in training, but had been doing police work under a trained officer, according to NewsOK. 
"It's unfortunate," Stamp told News 9. "We as police officers are held to a higher standard."
"Obviously it shines more negative light upon us," Stamp told KFOR. "But there was nothing in her background that would keep her from being a policeman."
Schlinke remains in Oklahoma County jail on $1.1 million bond. She is scheduled to appear via video feed at an arraignment hearing in Oklahoma County Court on Thursday, a court spokeswoman told The Huffington Post.