Crystal Shaniece Roman is an indomitable powerhouse bulldozing her way through the crowded streets of New York in a quest not to stand out but to stand up for women, people of color, injustice and equality. You can find her on stage, at the writer's desk, in front of the camera, in schools, on panels, and zipping from meeting to meeting without skipping beat and leaving no email delayed or unanswered. She is the CEO/Founder of The Black Latina Movement and next week all three of her theatrical productions – "Black Latina (The Play)," "Of Mothers and Men," and "The Colors of Love" – will run together in a spectacular summer series.
See Roman's plays and more creative works next week at The Wild Project, 195 East 3rd Street, New York City, 212-228-1195, starting on Thursday, August 25th.
Interview by Maria V. Luna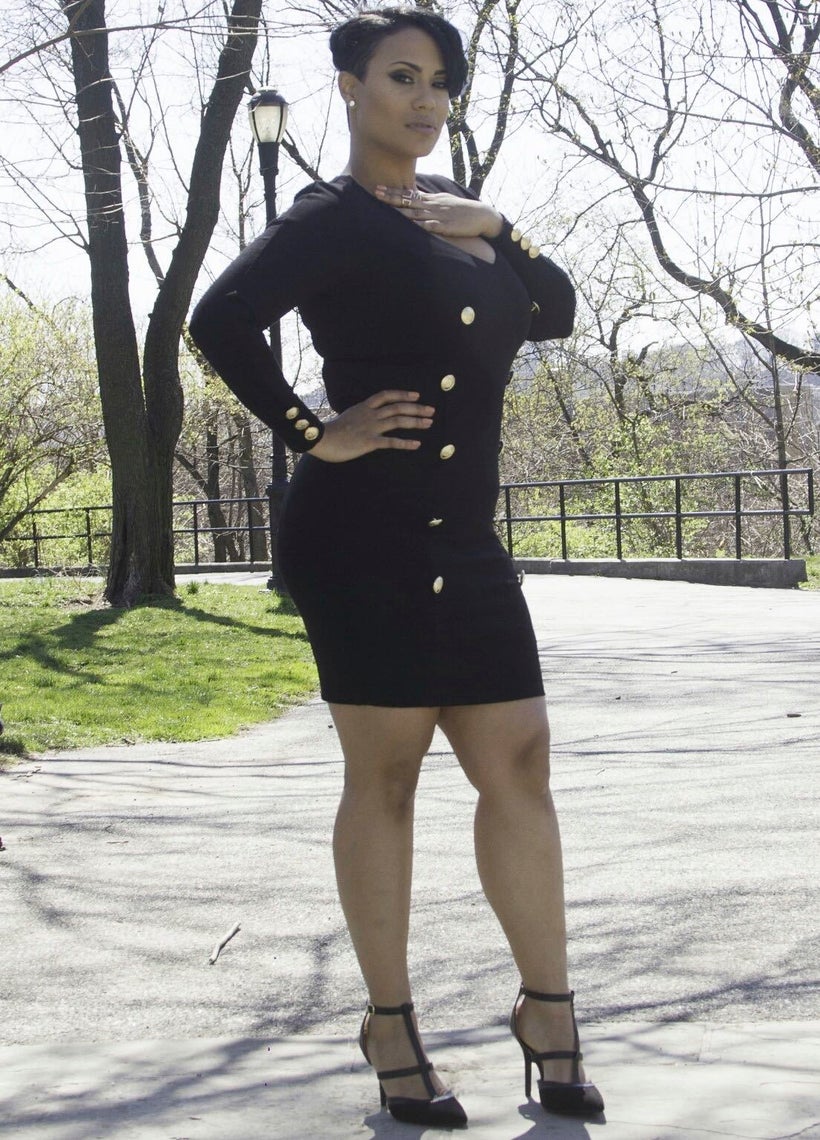 MVL: I've been trying to wrap my head around this amazing summer series featuring your work. It's a demonstration of an astounding and prolific level of creativity. Can you break down the summer series for our readers?
CSR: The summer series really came about because we realized at this point the Movement has a great catalog of work and instead of sharing them throughout the year, we wanted to give our audiences all 3 of our shows, "Of Mothers and Men," "Black Latina the Play," and "The Colors of Love" all in one week. Along with 2 other events to round out a week of thought-provoking events and shows.
Which theatrical performance is closest to your heart and why? I know this is like picking a favorite sibling or child, but we all (secretly) have them.
It's really so hard to pick because each one of the projects served a different purpose for me and was very cathartic concerning the topics I discussed [in each play]. I think for right now "The Colors of Love" would have to be my favorite just because I haven't directed or produced the piece in 5 years and I miss the process of it all.
I didn't produce the film as much of a great film it is—I can't take that credit. What I did do was produce an event that uses the film as a catalyst to open the discussion that often many in our community think doesn't affect us. I reached out to survivors and many organizations that dedicate themselves to ending this increasing problem. They will be joining the panel discussion that night and that I am very proud to have produced.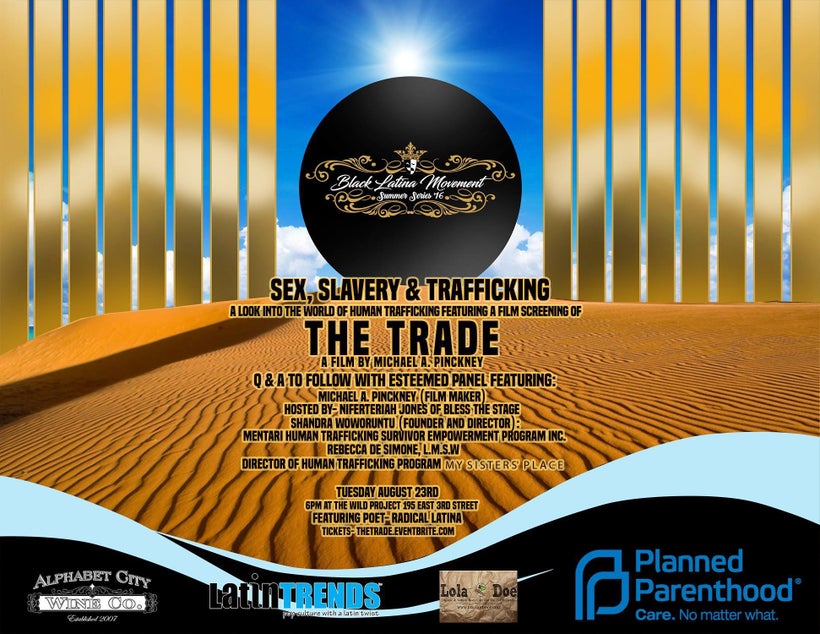 Women in leadership roles like directors and producers continue to be overlooked in the entertainment industry. Does this ever get to you? Does it ever wear on you or your creativity?  
Absolutely not! In the beginning it did, but as I grew as a director and producer I knew my talents were undeniable and whether "they" want to or not they have no choice but to acknowledge me and all the other great female directors and producers. We are not asking for acceptance. Our talents in the craft demand it.
Shifting gears for a minute. The name of your production company is Black Latina Movement and you explore the layered identity of the Afro Latina in your work. Thinking of current circumstances in America, can you tell us your thoughts on where Latinos fit in the #blacklivesmatter narrative?
We most certainly do fit into the narrative. Since the conception of "Black Latina the Play" I have never written a new piece within the [play]. For the first time in 8 years, I have written an extension to the piece tackling our narrative in all that is going on. I don't want to give it away, but I was inspired to write a new piece into the show just to open the conversation to where we are in the midst of it all.
What's next after the summer series? Not too long ago, you confided that you were working on a book. Is that still the case? Can you tell us a bit about the work?
That book will be the death of me. Lol! It is still in the works.
We are off to the Smithsonian Institute for their Hispanic Heritage Month festival where I will be bringing back "Black Latina the Play" as a one-woman show. They requested it and so I will deliver September 17th. Then February 24, 2017 we are off to California with the piece for the Critical Mixed Races Studies Conference.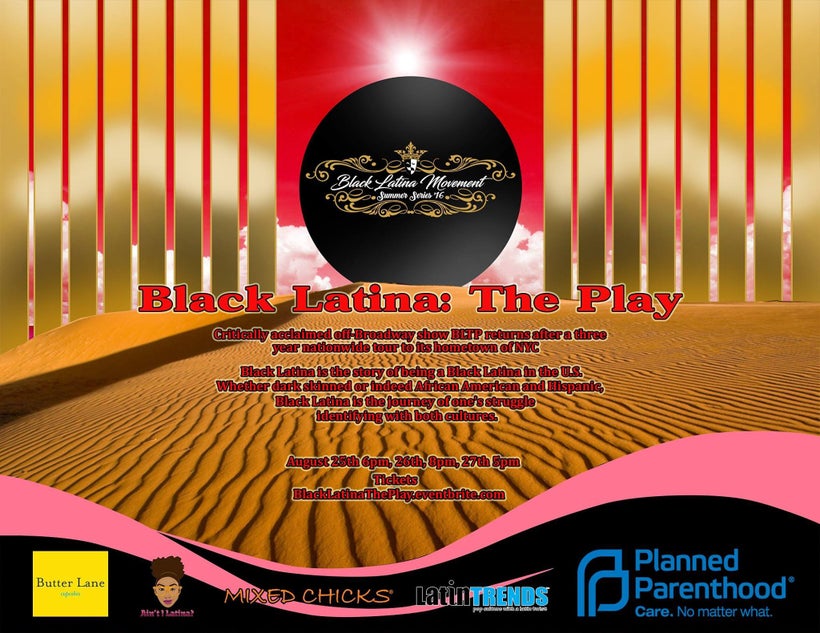 This post was published on the now-closed HuffPost Contributor platform. Contributors control their own work and posted freely to our site. If you need to flag this entry as abusive,
send us an email
.