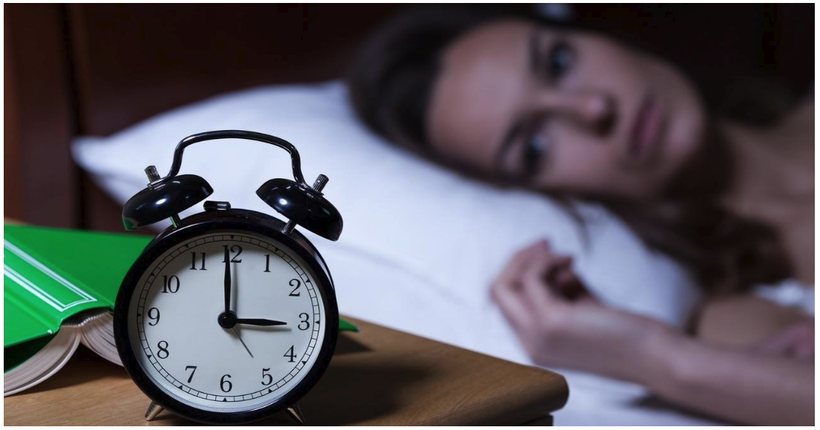 Cure Pharmaceutical Develops Innovative Cannabinoid-Based Treatments for Sleep Disorders
By Richard Cox and Veronica Parnell
According to the American Sleep Association, 50-70 million adults in the US have a sleep disorder in some form. Reports show that 38% of Americans unintentionally fall asleep during the day at least once a month, and the Center for Disease Control (CDC) has gone so far as to describe these trends in insufficient sleep as a public health problem.
For years, the solution has been traditional medications and sleeping pills that have done little to solve the underlying epidemic in these problematic adult sleeping patterns. At this stage, it is clear that the traditional methods of treatment have proven to be ineffective and that a more natural remedy is needed in order to cure this growing national problem.
Recent Innovations and Industry Partnerships
Given the broad scope of this issue, it is clear that innovation within the pharmaceutical industry is essential. Recent partnerships between Cure Pharmaceutical Corp. (OTCMKTS: CURR) and Therapix Biosciences (NASDAQ:TRPX) aim to tackle these obstacles in a joint effort to formulate a proprietary cannabinoid-based product on CURE's patented multilayer oral thin film CureFilm™ for the treatment of a wide range of sleep disorders.
In the development of the product, CURE will combine 2.5mg of dronabinol (a synthetic form of the cannabinoid tetrahydrocannabinol), and 200mg of palmitoylethanolamide onto its oral thin film technology. This formulation will benefit from the advancement of clinical development programs from Therapix focusing on sleep disorders. Therapix and the Assuta Medical Center have made headlines recently after initiating Phase IIa clinical trials in treatments for obstructive sleep apnea.

"We are enthusiastic about this next phase in our strategic partnership with Therapix. This product development agreement serves as testament that we are delivering on the goal we set forth when we first partnered in July to pool our expertise and resources to develop new products," said CEO of CURE Rob Davidson. "Our main goal at CURE is to improve people's lives by redefining how medications are delivered and sleep disorders is a medical indication with high unmet need that I think we can significantly impact."
These trends are exciting, given the extent to which men and women experience troubling sleep disorders. Cure Pharmaceutical is tackling these issues with their disruptive proprietary drug delivery technologies. As a fully integrated specialty pharmaceutical/bioscience company, Cure's experience extends over a broad range of treatments in using cannabinoid molecules and new chemical entities (NCEs) to serve the need of patients in the pharmaceutical, biotech, veterinarian and medical foods markets.
CureFilm is an innovative drug delivery technology developed by CURE Pharmaceutical. It is an oral film strip that dissolves in the mouth and allows for multiple active ingredients in one dosage. CureFilm™ formulations use a flexible toolbox to create proprietary drug compositions with optimal release profiles. The makers of this drug have combined encapsulants, polymers, permeation enhancers, plasticizers and mucoadhesive agents in innovative ways. Multiple modes of administration can be pursued depending on the target drug release profile.
Following are two types of CureFilm:
CureFilm Oral™: It is administered in the oral cavity and can be designed for sublingual (under the tongue), buccal (cheek), or gastrointestinal (on the tongue) delivery. In order to get satisfactory results, effective flavor masking solutions need to be used. In the today's pharma markets, CureFilm Oral is the most advanced oral thin film available.
CureFilm Transversal™: This drug is administered to the skin as a transdermal patch or a gel.
CureFilm is the next generation market alternative to traditional capsules, tablets, chewables, liquids and injections when delivering active pharmaceutical ingredients. It's designed for oral administration, and dissolves to release active ingredients to the bloodstream buccally, enterically or sublingually. This is quickly becoming one of the most efficient ways to administer the treatments in solving the widespread epidemic of sleep disorder across the country.
Since dosages can be lowered and the delivery infusion routes can be changed, side effects of delivery are minimal.
It is a good option for injectable drugs.
Precision dosing for drugs that need careful titration.
With Curefilm, the user can combine multiple active doses in one dose for combination products.
CureFilm is easy to use, store and transport with no need of liquid to administer. This increases palatability and improved patient adherence.
Intellectual Property of CureFilm:
CURE's intellectual property portfolio focuses on improved bioavailability, product integrity, and load capacity across delivery platforms. The IP portfolio of Cure encompasses the following:
Film compositions
Encapsulation methods
Taste formulations
Process engineering
Primary packaging
All combined, this means that Cure Pharma's drug delivery systems can benefit strongly with the combined efforts and research from Therapix to help ease the suffering of millions of Americans with sleeping disorders. These deficiencies can dramatically decrease the quality of life for those affected, and the recent product innovations from Cure Pharmaceutical and Therapix will be viewed as a welcome addition to the industry.
For more information, visit CurePharmaceutical.com to learn about the company's latest research projects and patient treatments.
This post was published on the now-closed HuffPost Contributor platform. Contributors control their own work and posted freely to our site. If you need to flag this entry as abusive,
send us an email
.