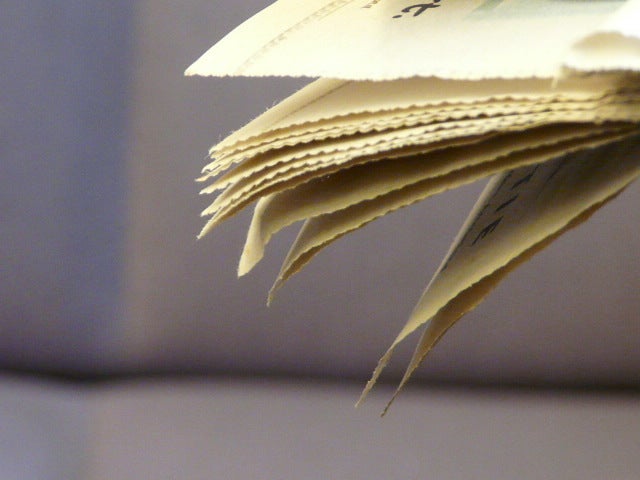 Last month when some French media decided against showing photographs of terrorists, I was pleasantly surprised. It being the home of magazines like Charlie Hebdo, restraint is certainly not something the French media is famed for.  
The reason given was to avoid glorification of terrorists. I can't fault this reasoning, particularly given how publicity – even negative – can dispense influence.   
Take for example, the 'shared shame' of media in helping the rise of Donald Trump, according to the NYT columnist Nicholas Kristof. He argues that the media handed the microphone over to Donald Trump in a mad rush for increased ratings. He refers to the startling analysis that Trump was given $1.9 billion in free publicity in his campaign! 
A similar phenomenon took place closer to home, in the lead up to Brexit. Swiss analysts Media Tenor, contend that in the last 15 years, a third of EU's coverage on the BBC was negative, compared to about 7 percent positive. 
Clearly irresponsible media coverage has had a profound impact. 
This is even more concerning when we look at Daesh. Media has so far played right into the hands of a group that thrives on its widespread public image as a heroic, undefeatable army. Ask yourselves, did you have to visit a Daesh website to be exposed to their propaganda? If Donald Trump has received $1.9 billion in free coverage, then I doubt my imagination would be challenged for thinking this figure is dwarfed by that for Daesh.  
Given that there are currently 200 million plus blogs, over 120 million YouTube videos and more than 1.5 billion monthly Facebook users worldwide, propaganda of Daesh, along with a fear of Islam spreads fast. No wonder then that 1 in 3 people in Denmark today feel they are at war with Islam and 56 percent of Brits think Islam is incompatible with British values.  
When mere 30,000 extremists of Daesh have taken the leading role in representing over a billion people, should care not be given in the way coverage (which is worth its weight in gold in terms of publicity for them) is showered?  
The BBC never showed the lunatic glory-runner who invaded the football pitch in the Euro 2016 final. Had he been granted his moment of fame, I am sure his social media following would have rocketed, a bit like 'Ronaldo's moth' which has a twitter following exceeding 10K!  
Should care not be shown in the way glory-seeking extremist are covered in the media? This is the argument I listened to at a Peace Symposium this year where the spiritual Caliph and world head of the Ahmadiyya Muslim Community said: 
At a time of worldwide conflict, we should remember the basic principle that it is better for all forms of evil and cruelty to be suppressed and for all forms of goodness and humanity to be endorsed. In this way, evil will not spread far, whilst virtue and peace will spread far and wide and adorn our society.
When Daesh makes a killing, it is blown out of proportion and makes front-page news for days, coupled with unfair use of words like 'Islamist' and 'Islamic'. Then follow hours of radio and TV discussions, analysis, articles and tweets subconsciously enforcing the impression that each and every one of us is about to be attacked by a Muslim.   
We are constantly being fed the notion that there exists a clash of civilizations. Is the media to play a role at this time in bringing people together or are viewing figures more important? Will the urge to display offense simply in the name of freedom continue to be more important than the peace of the world?
I have a feeling someone may respond and say 'The media only reports on what happens; if the Muslims speak out, they will be heard'. Well, I have some news. This month on 12-14 August 30,000 Muslims will be gathering to practice and spread peace in the biggest gathering of its kind in the UK; that's bigger than the entire army of Daesh!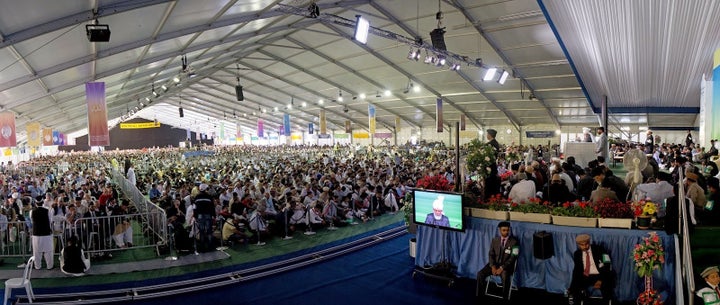 Yes, the event will not satiate the 'if-it-bleeds-it-leads' impulse in media, but it will provide the positive counter-narrative to extremist ideology. If someone is out there looking for a positive story to help build bridges, then Hampshire, England is the place for you this August. 
Watch the largest Muslim gathering in the UK here on 12-14th August.