But I take issue with the points about nature v. nurture. It's plain wrong.
Women don't want to work in tech. Until the mid 1980s, women were joining tech at a high rate and were in fact 39 percent of the tech workforce (note: my first job was programming). What happened was the PC. When the PC came out, parents gave them to their sons not their daughters. When the girls showed up in computer classes, the boys were already good at something. Given the socialization of girls and women to be perfect, the girls decided they weren't good enough and left. Doesn't sound much like nature to me. Sounds like bias.
Women were perfectly happy to take the tech and engineering jobs in WWI and WWII. They were good enough during war but once the men came home, the women had to revert to their traditional roles.
Women express extraversion as gregariousness v. assertiveness. This is a culture rule. From our research, women are supposed to be nice and friendly. When women are assertive they are called "bossy" or "bitch" or worse. This is socialization not genetic. Women negotiate just fine when negotiating for the company; it's when they negotiate for themselves that they struggle. The problem? Women aren't supposed to ask for things for themselves; they are taught to sacrifice their needs. Sounds like acculturation to me.
Women are more neurotic and anxious. Is this 1850? Did Mr. Google seriously write that? Based on what specifically? Look at most recent research that says men now stress about work-life issues at the same rate as women.
Men's higher drive for status. Here again is bias. What is status? Women compete here too but differently. Ever heard of the Queen Bee syndrome? We've again been socialized to compete on different things but both are competitive. Let's not kid ourselves. Go to the playground to see how mothers compete to be deemed an effective mother.
But a key question I think we need to consider is why do companies promote [predominantly] men who shout loudest? There's no data to suggest that those who self-promote are more effective and yet that is a primary criterion in most promotion processes.
Almost all of this is pseudo-science. It's bogus. And yet we use biology to support bias and restrict careers. We use biology to claim "merit" so others can feel good about where they are.
Please stop perpetuating these "biology is everything" myths. They damage girls' visions of what they are "allowed" to choose, they limit managers views of what women are "good" at (e.g. men are promoted on potential; women proven abilities), and they keep us all in the boxes.
Where I agree wholeheartedly is that the male gender role is ridiculously confining and needs reframing. But that supports my point above: if nature was destiny then it wouldn't be constraining it would be "natural." But it isn't. I have two boys. They are complete opposite in virtually everything. But if I had a boy and a girl, I would likely use my two data points to generalize about how different ALL boys and girls are.
It's time for this to stop. Stop this binary boxing up of people. Our world has some serious challenges ahead of us. We need everyone all in to solve them. Not only according to a narrow definition of what it means to be a woman or a man.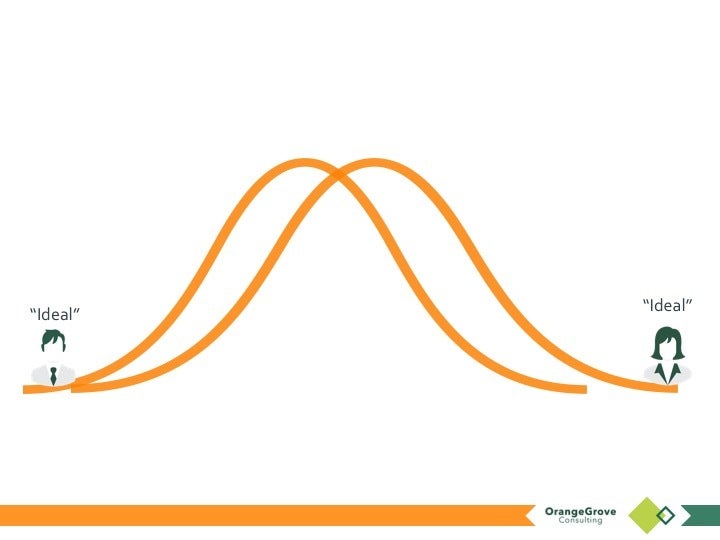 BEFORE YOU GO