Beverly Harrison is a mother and a grandmother who resides in Dallas, Texas.
I made a mistake more than 40 years ago. When I was about 18 years old, I got into a fight with another young woman. After the fight, her father pressed charges against me and I was ultimately convicted of assault at 19 and sentenced to five years of probation. After successfully completing two years of my sentence, a court set aside my conviction and dismissed the indictment against me. I took to heart a statement in the court's order that thereafter I would be "released from all penalties and disabilities" stemming from my conviction.
For decades, that incident was merely a footnote in my life. I went on to work for the city of Dallas, including a stint in the Marshal's office, and retired after 28 years. I also worked for several years as a home health aide. All the while, I spent countless hours volunteering at the church my father founded, where I cooked in the kitchen, helped run a clothing donation program, and prepared lunches for kids during the summer.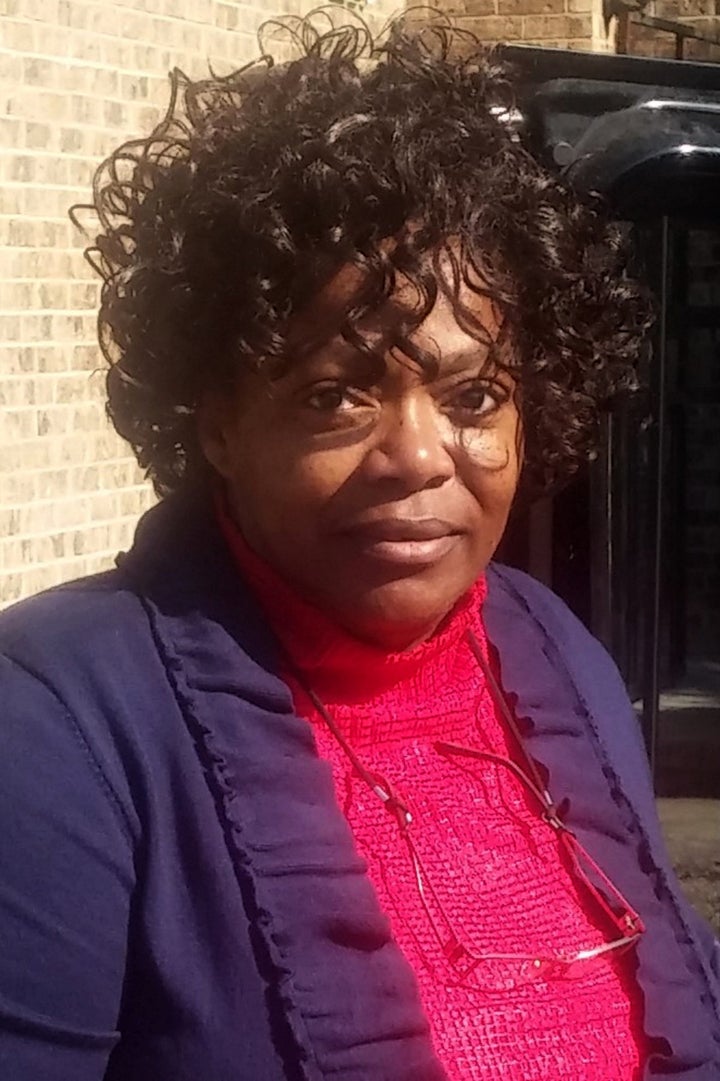 But in 2013, the past I thought I had put behind me — a past the court released me from — reared its ugly head. Looking for ways to supplement my income in retirement and continue to help children, I took a job as a crossing guard for Dallas County Schools. Just eight days after starting, my supervisor came to see me at my post and told me that I needed to contact human resources. When I did, I was informed that there was something on my record that made me ineligible to work for the school system and I was fired.
I was shocked. After already working 28 years for the city of Dallas, I couldn't imagine what on my record could prevent me from becoming a crossing guard. Then I realized that it was my decades-old conviction. Conversations with school officials confirmed that, at age 57, I was being denied a job for a mistake I made when I was barely 18.
Conversations with school officials confirmed that, at age 57, I was being denied a job for a mistake I made when I was barely 18.
Unfortunately, stories like mine are commonplace in Texas, where millions of people from all backgrounds will see an arrest or conviction in their lifetime. Yet certain Texas officials don't want to help people like me, who have made mistakes and want to move on from them, to get jobs. Instead, they want to give Texas employers the power to deny jobs to people in my situation.
In 2012, the U.S. Equal Employment Opportunity Commission adopted a guidance for how to consider criminal records in the hiring process. It advises employers to consider an applicant's offense, how long ago the offense occurred, and whether the offense has any relationship to the job sought. The guidance also advises employers to give job applicants with records a chance to explain their past.
Texas contends that this guidance is illegal and, in 2014, the state filed a lawsuit against the EEOC, asking a federal court to declare that various state agencies and other Texas employers have the authority to categorically deny jobs to applicants based on criminal convictions.
My experience with Dallas County Schools shows why job applicants and employees with records need employers to use the guidance. Because, when employers adopt broad bans on hiring employees with convictions, it unjustly harms people like me — people with very old criminal records that aren't relevant to the job at hand, and who are willing and able to perform the job. These policies are especially unfair when they prevent applicants from being able to explain their pasts. When I applied to work for the city of Dallas, for instance, I was given a chance to explain my record, which is consistent with the Equal Employment Opportunity Commission's guidance. But when I was dismissed from Dallas County Schools, I had no meaningful opportunity to clarify the decades-old incident or describe the path I've walked in the many decades since.
Perhaps that is the most hurtful part of the blanket prohibitions that Texas is seeking: they're not only unjust; they're dehumanizing. Work confers a sense of purpose and dignity on a person. It enables us to provide for our families and feel integrated into our community and valued by society. Hiring bans have the opposite effect. These policies don't just deny paychecks; they rob people of self-esteem. They tell people that they can never transcend the deeds of their past, no matter how distant or inconsequential.
In many ways, I've been lucky. In 2014, I found a good job as a school cafeteria worker with the Dallas Independent School District, which recognized that my criminal record had no bearing on my fitness as an employee. But I am deeply concerned that if Texas wins its lawsuit, far too many people with similar backgrounds won't be as fortunate and will lose out on opportunities to work. That's why civil rights lawyers are seeking to join the case, on my behalf, to defend the guidance in federal court by presenting my story and those of other workers who'd be hurt if Texas wins.
Our position is clear. Elected officials should not be using taxpayer dollars and time bringing lawsuits to make it harder for Texans to find work. Rather, they should be dedicated to making Texas a more inclusive and prosperous state for all who call it home. I know firsthand that giving people a chance to overcome their mistakes is an important step in that direction.
This commentary originally appeared in The Marshall Project, a nonpartisan, nonprofit news organization covering the U.S. criminal justice system.