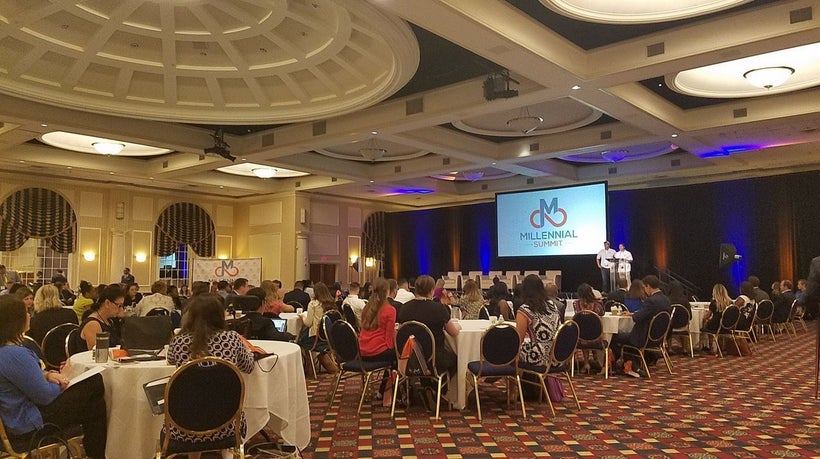 August 2017 marked a new chapter for Delaware. On the first of August, Wilmington, Delaware hosted its inaugural Millennial Summit, a new leadership and development conference encouraging the next generation of professionals to engage in its community. With more than 300 attendees representing more than 60 different organizations, the event was a great reminder that emerging and established business leaders are invested in Delaware's future. These leaders merely needed a venue to caucus. Robert Herrera, Managing Partner and Co-Founder of the Mill and the Millennial Summit, shared, "Our generation has been getting more and more active with community organizations, nonprofits, and public service, but we don't always know how to get our voices heard or which groups are already focused on what we want to get involved with." The Millennial Summit solved this issue by connecting these different groups in hopes of creating a significant impact for professionals and the community.
Beyond the brilliant innovation of the Millennial Summit, it addresses another impending issue- millennials in the workforce. Studies define this generation as those born from 1981-1997. In some cases, millennials may be entry-level employees at your organization or as established as existing or prospective managers. Such diversity in positions, motivations, work preferences, and the like present many challenges to employers. Some of the summit's major points of discussion were how does one manage millennials, what motivates this generation, and how have companies had to adjust to engage millennials. This conversation is greatly needed as millennials are the largest generation in the U.S. labor force as of 2015, edging out Generation X (those aged 37-52 years old in 2017) by 800,000 workers according to the Pew Research Center. In 2015, the study found that millennials made up more than one-third of the workforce. As millennials in the workplace continue to grow, the summit provided a great forum to discuss current and potential ways to affect one's career and the greater Delaware Valley region.
One of the day's highlights was the remarks from Vlora Ҫitaku, the Ambassador from the Republic of Kosovo to the United States. Ambassador Ҫitaku, a former refugee from the Kosovo War, shared some compelling advice. As a millennial herself and the youngest female ambassador in the world, Ambassador Ҫitaku encouraged the audience to never give up, nor put deadlines on dreams. "It would be beyond imagination for my parents to believe that their daughter will be signing the Declaration of Independence of their country… The odds were against us … but we succeeded because we were not alone," said the Ambassador. She expressed the need to make friends and to be compassionate. "We are responsible for ourselves, for our families, but I believe you are responsible for the global community." Ambassador Ҫitaku stressed the world is more interdependent than ever now. Collaboration is critical to have greater collective impact.
Overall, it was a great day of sharing ideas from local commerce, non-profit, and government leaders and young professionals. Delaware Governor John Carney and Wilmington Mayor Mike Purzycki gave remarks at the conference. Representatives from organizations including: Google, Microsoft, Human Rights Campaign, Capital One, Axios, University of Delaware, Christiana Care Health System, Jerry Media, and many others spoke at the Millennial Summit.
This post was published on the now-closed HuffPost Contributor platform. Contributors control their own work and posted freely to our site. If you need to flag this entry as abusive,
send us an email
.