In 2016 we find ourselves with a large selection of online classified advertising opportunities, which are growing in popularity all the time. In this report I'll explain and demystify the whole world of online classified advertising, provide a definition and history and also give examples of some of the ways in which classified advertising is implemented online around the world.
What Is Online Classified Advertising? - a Definition
Online classified advertising is a popular form of advertising on the Internet. It tends to be lower cost than other forms of advertising (sometimes the advertisements are even free) and the majority of online classified posts are by private individuals who wish to sell their goods, these goods can be new or second hand.
The advertisements tend to be fairly simple with an accurate description of the product, service or perhaps job vacancy and connect buyers with sellers through contact details such as a PO Box, telephone number and/or address.
A History of Classified Advertising
Classified advertisements have been around for over 2,000 years, the Chinese government produced news sheets with advertising around 206BC. The first newspaper classified advertising appeared in 1704 with classified advertisements featuring in the Boston Newsletter. Newspapers and magazine readers became very familiar with the classified advertising section which typically featured relatively low cost, short, small advertisements sorted under relevant categories. These advertisements were both from private and business sellers and could be local (in local newspapers) and national (in national newspapers and magazines).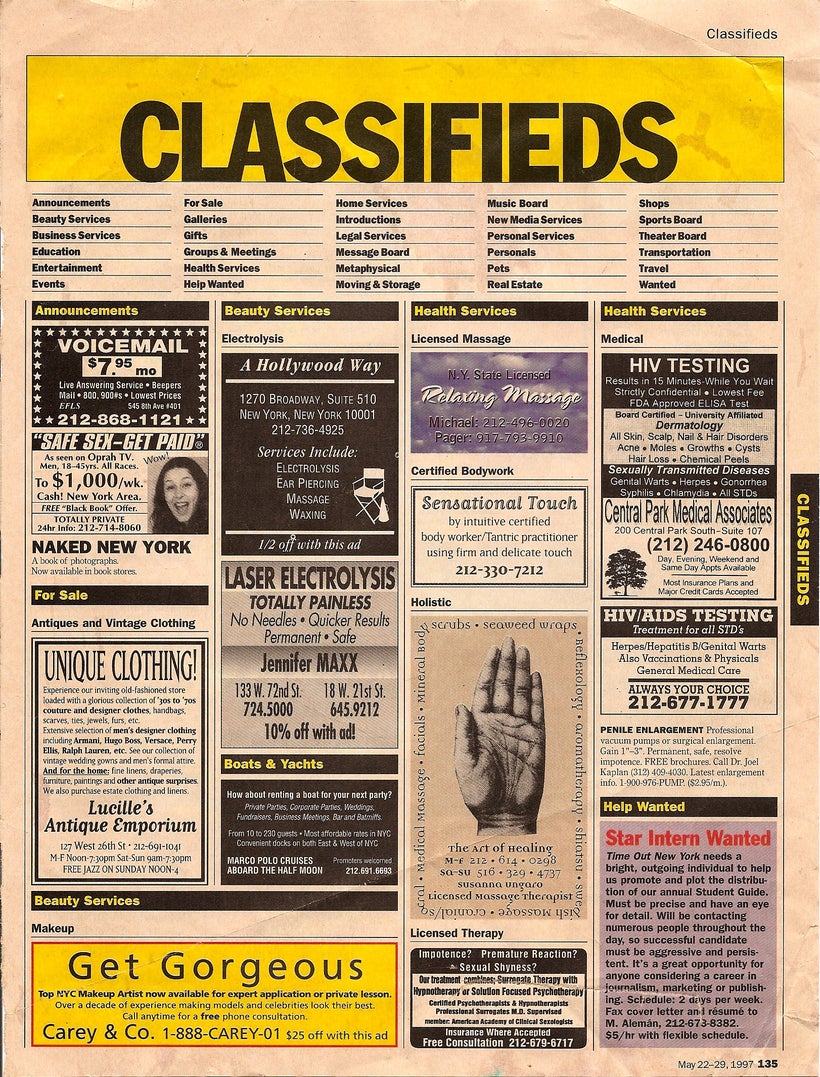 Classified advertisements were dominated by the print industry (particularly newspapers and magazines), until 1995 which saw the arrival of online classified advertising sites. The period 2000 - 2005 in particular saw a heavy switch to online classified advertising sites. This switch was inevitable and the trend has continued "year on year" with increasing numbers of classified advertisements being online at the expense of traditional print. This has been partially responsible for the collapse of newspaper revenues and has led to many newspapers/magazines moving online themselves.
Contrasting Newspaper/Magazine Advertising vs Online Classified Advertising
A major contrast between newspaper and online classified advertising is the pricing model, newspapers virtually always charge for this form of advertising whereas the majority of online classified advertising sites are free. Newspaper classified adverts were typically charged by the word so were often kept short, this limiting factor does not apply online so adverts tend to be richer with better description and also images. Factors like the above have caused the gradual switchover from traditional print to online classified advertising.
Online Classified Advertising - Horizontal and Vertical Online Models
There are a growing number of websites and international companies, such as Mitula and eRowz which provide specialised online classified advertising offerings. These sites tend to provide more targeted search capabilities than traditional search engines which in general are less product specific.
There are two main prevalent models for online classified advertising websites, these are horizontal and vertical, these are now discussed:
Horizontal model

 

– With this approach the website offers advertisements across a broad spectrum (i.e. wide or "horizontal") of categories (e.g. technology, keep fit equipment, beauty products, etc.) There is no distinct specialism instead many item types across many categories are sold. Horizontal models also tend to monetize through traffic rather than sales and earn money through fees for advertising impressions and click-throughs, etc. In certain markets where the horizontal model is especially strong the classified advertising sites actually replace role of established e-commerce sites, this is often because the integrated search functionality is rich and intuitive. Examples of popular horizontal model websites are

 

Craigslist

 

(global),

 

Leboncoin

 

(France) and

 

Finn

 

(Norway)
Vertical model

 

– The second approach is for a website to have a vertical market-led focus (i.e. narrow in products but deep or "vertical"). Examples of popular vertical markets include property, cars and jobs listings. The vertical model will attract visitors who are interested in the theme of that vertical, so an average visitor to a vertical is likely to have higher interest than a horizontal visitor. Also, they are likely to be more informed and educated about the types of products available in that marketplace
The popularity of horizontal vs vertical markets varies considerably from country to country. In France and Norway the horizontal model is more popular, whereas the vertical market is more popular in countries such as the UK and Germany, which have strong vertical brands.
The Role of Country Specific Online Classified Sites
Many online classified advertising websites are country specific; frequently these sites use country specific domains, e.g. .co.uk, .it, etc. Examples would include http://www.for-sale.co.uk and site-annonce.fr, which are specific horizontal type sites in the UK and France. Country specific sites allow the website to focus on traffic and products/services relating to the specifics (e.g. weather, traditions, preferences, sports teams, etc.) of that country. They will typically target traffic relating to searches from the top search engines for the country.
Country specific sites are often useful in that they remove the issues relating to the distribution of goods across international borders. There are also many country specific online classified sites which are vertical in nature too, for example: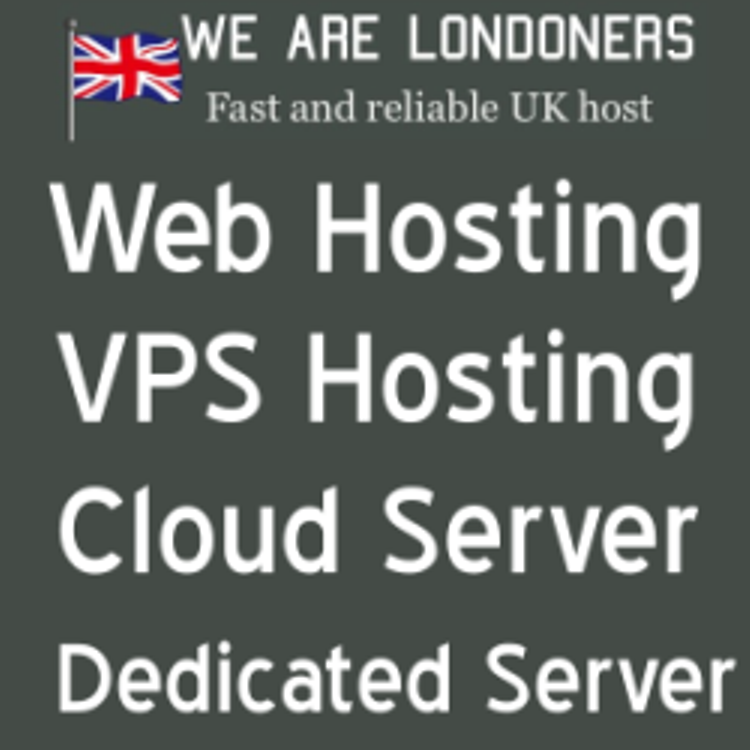 The Role and Value of Data Aggregators
A particular type of online classified site is the data aggregator. Sites like these typically incorporate their own directly posted advertisements but also display data from external sources, e.g. goods for sale on other websites (from sites such as eBay, Amazon and other popular internet sites with goods for sale).
Frequently these sites create data feeds and APIs (application programming interfaces) to populate their websites with content from other sites which is dynamically displayed. Typically featuring rich semantically and geo-location specific searches the best value products are displayed from a range of sources. This is search engine style functionality embedded within the body of an online classified advertising website. Examples of data aggregator websites include Career Builder (Jobs in the US) and For Sale US (a horizontal online classified advertising website in the US).
The Size of the Global Marketplace for Online Classified Advertising
Factors to Consider When Selecting an Online Classified Advertising Website
Here are some factors to look for when selecting a top-quality online classified advertising website (provided in alphabetical order):
Free to use

 

– This is not the "be all and end all" but a free to use website is enticing. A site where goods can be listed for free and there are no transactional costs (e.g. commission) is certainly an advantage
Local products

 

– Classified sites with geo-location functionality can promote products available in your area, which could be beneficial and avoid postage costs, etc.
Low-cost products

 

– A major factor to consider is the price that will be paid for the goods bought. Typically the higher the name of products the lower the final cost will be. Classified advertising sites with data aggregation can often provide products at lower costs
Mobile and device friendly

 

– A responsive design and downloadable apps are ideal where access will be via a mobile phone
Rich search capability

 

– This is often the most important of factors to consider, without a rich search capability goods and services can't be found. Particularly important are the accuracy and relevancy of search results, filtering capabilities of searches (e.g. by price, by condition, by distance from user, etc.) and semantic search functionality is also another beneficial factor
Speed and performance

 

– With potentially lots of data and content to present, the online classified advertising website needs to be configured to operate with speed and performance. Factors such as caching and load balancing of servers are important to deliver required speeds
Subscriptions and alerts

 

– Being able to subscribe to receive automatic updates on required products through alerts is beneficial.
Variety of products

 

– Online classified sites which offer a large choice of products are also desirable. These provide higher chances of finding required products, data aggregation sites due to have data from multiple sources are more likely to be good at providing higher levels of choice
Conclusion
Hopefully I have demystified the world of online classified advertising at least a little with this comprehensive guide. This is a market which will definitely continue to grow as it continues to deliver the products and services which sellers want to sell and buyers want to buy.
This post was published on the now-closed HuffPost Contributor platform. Contributors control their own work and posted freely to our site. If you need to flag this entry as abusive,
send us an email
.