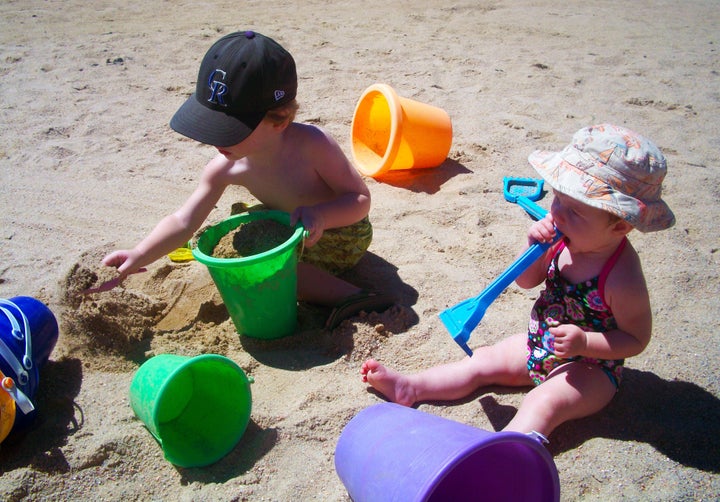 The first thing to pack is a swimsuit -- or maybe two -- because you'll find a body of water at nearly every turn around the grounds. In addition to an indoor pool, the aquatics center offers four outdoor pools -- one of which is heated and open year around -- along with a splash park and a kiddie pool. If the beach is more your thing, head to the sandy shore lining a private 35-acre lake where you can swim, sail, paddle or rent a bumper boat before joining in on a sand volleyball game. Burying your feet in the sand is encouraged.
For kids who need a little getaway from the 'rents -- or vice versa -- the Cheyenne Kidz Club offers age-appropriate activities in water activities, sports, hiking, arts and crafts and more. Day camps are also available six days per week at varying lengths.
While the kids are safely engaged elsewhere, parents can play a while on their own. Fitness-focused vacationers can dive into the full workout facility with whirl pools, steam rooms and a plethora of classes -- from the energy-building to zen-inducing. Play squash, racquetball or tennis -- you'll find 18 courts on the grounds, including indoor and clay. If you'd rather take a hike, beware: The stunning scenery of the nearby Cheyenne Mountain State Park makes it difficult to leave at the end of your trek.
In the evening, gather on the Mountain View Terrace to watch the sun set, enjoying background sounds of live music on weekends. Pick up a s'mores kit any night of the week and get your sugar fix as you roast marshmallows around one of the multiple fire pits, smushing them together with gooey chocolate and graham crackers. On Wednesdays, leave your bathing suit on after dark for a dive-in movie at the heated resort pool. If you're staying Friday night, be sure to sign up for Saturday's Zoo Breakfast, where kids can get to know small animals brought over from the local zoo.
Packages are available for families, couples and extended stays.
3225 Broadmoor Valley Road, Colorado Springs; 719-538-4000