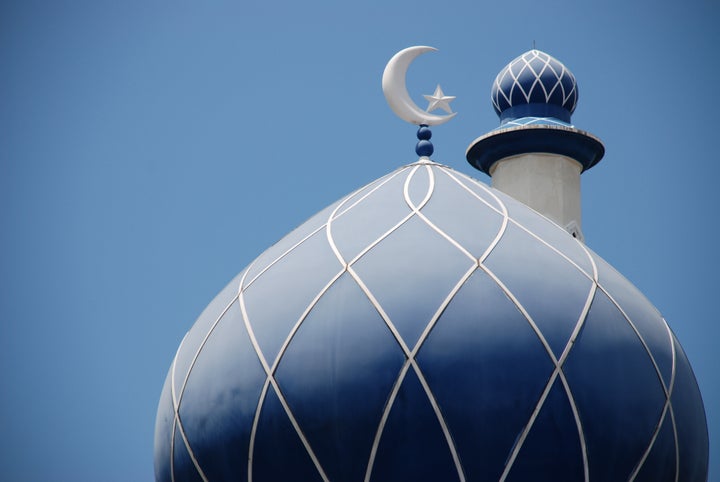 Four years after a Chicago suburb denied a Muslim group's request to convert a vacant building into a mosque, the U.S. Justice Department announced Tuesday that the city is required pay the congregation $580,000 in a settlement.
The Des Plaines' City Council voted in 2013 to deny a zoning request by The Society of American Bosnians and Herzegovinians (SABAH), a small Muslim congregation. The group sued the city later that year for violating the Religious Land Use and Institutionalized Persons Act (RLUIPA), a federal law that protects religious organizations from discrimination in land use and zoning decisions.
The Justice Department took up the case and filed a lawsuit in September 2015, after investigating the city's zoning and land use practices. The department's complaint accused Des Plaines of discriminating against the group "on the basis of religion or religious denomination by treating land use applications by non-Muslim religious groups better than it treated SABAH's on the basis of parking requirements and tax-exempt status."
Religious freedom is a fundamental right that belongs to all persons and religious groups in the United States"
The suit also alleged that the city "departed from its normal practices and procedures" in its denial of the group's request. 
"Religious freedom is a fundamental right that belongs to all persons and religious groups in the United States," said Tom Wheeler, acting assistant attorney general of the Justice Department's Civil Rights Division, in a statement.
In February, the U.S. District Court for the Northern District of Illinois found that the city applied improper use of its zoning laws in its treatment of SABAH and ruled that the department's claims should proceed to trial. 
Des Plaines settled the suit before the schedule trial, agreeing to pay the gorup $580,000 and provide training on religious land use law to its officials and employees. Des Plaines city attorney Peter Friedman told CBS Chicago that the suburb did not admit to any wrongdoing and viewed the decision to settle as "a business decision."
Joel R. Levin, acting U.S. attorney of the Northern District of Illinois, said in a statement that the U.S. Attorney's Office "will continue to safeguard the rights of religious groups to establish houses of worship without fear of discriminatory zoning or land use practices."
The Des Plaines settlement comes just days after a New Jersey town settled a pair of lawsuits brought by a local Islamic group and the federal government. Bernards Township agreed to pay $3.25 million to the Islamic Society of Basking Ridge after the town denied the group a permit to build a mosque, the Justice Department announced.
Imam Senad Agic, who heads SABAH, expressed relief at the result of Tuesday's settlement.
"They broke our hearts when they denied us because these are Bosnian refugees who lost everything," he told the Associated Press.
The group went on to find a church in nearby Franklin Park to convert into a worship space. The money from the settlement, Agic said, will "help us do renovations, construction that we need to turn the sanctuary there into a prayer hall."
BEFORE YOU GO
PHOTO GALLERY
Amazing Mosques