Studies suggest that a child's destiny -- from test performance to the rate at which they donate to disaster relief -- may be shaped by his or her given name. Question: how much, then, does pop culture, such as the very-germane-to-this-discussion musical trio Destiny's Child, affect how parents name their children? Can we say, for instance, that Destiny's Child altered a child's destiny ... by convincing parents to choose the name "Destiny?" 

Well, we wouldn't go quite that far. But as the above chart of Destiny's popularity shows, there does seem to be a correlation between the popularity of the group and the baby name. (The vertical axis depicts the percentage of babies born in the United States.)
According to the Social Security Administration, the name Destiny began, um, jumpin', jumpin' up the baby naming charts in the early 1990s. But it reached its apex in 2001 -- the same year that Destiny's Child released "Survivor" and "Bootylicious", and a year after airwaves were inundated by mega-single "Independent Women Part 1."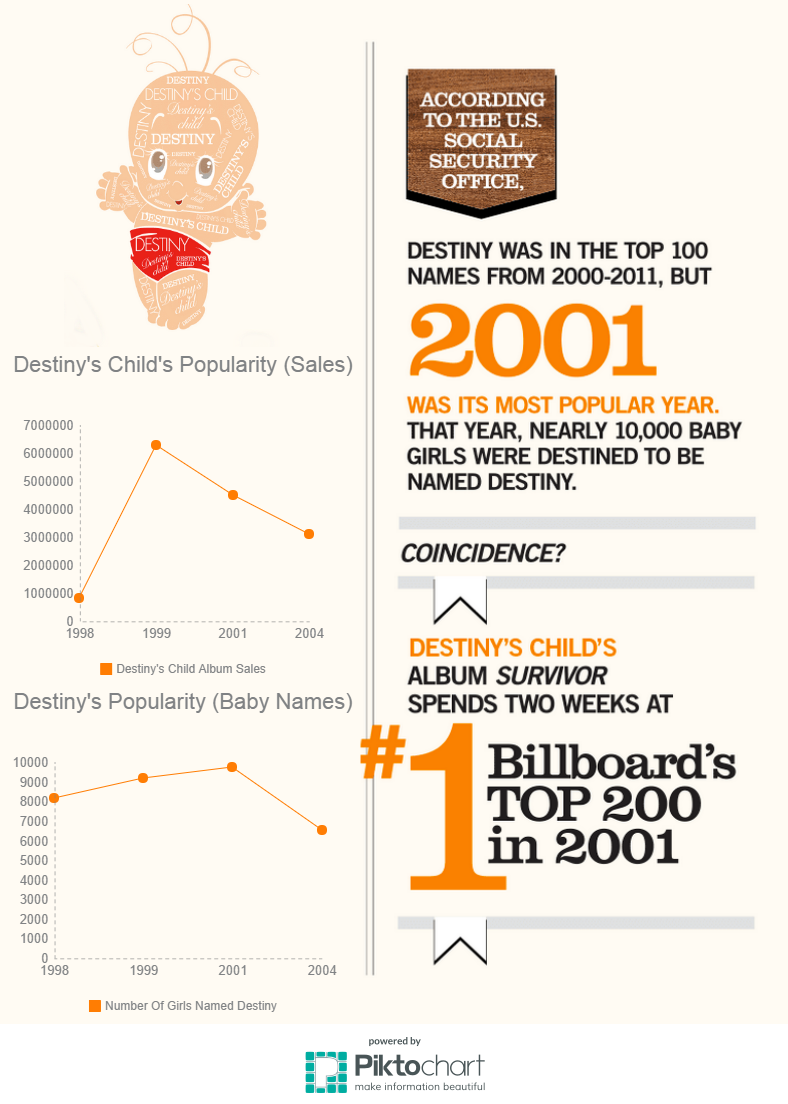 Was it the group's focus on solo projects, overexposure or just a fickle parenting public that led to Destiny's downfall? It's hard to say. Overall, however, Destiny's collapse has been less dramatic than other pop-music-inspired names. In 2014, for example, "Miley" was the fastest-falling baby name for girls -- coming into and out of fashion like a (wait for it) wrecking ball.