Kanye West's recent comment about slavery being "a choice" has made one Detroit hip-hop radio station take a bold choice: It's not playing his music anymore.
"We are over it. We don't want to hear Kanye's music, we don't want to play Kanye on our show, we don't want to talk about Kanye anymore," the hosts of 105.1 FM's "The Bounce" wrote in a Facebook post.
"So we are taking a stand, and we aren't playing his music anymore; we just are refusing to give him a platform," hosts Shay Shay and BiGG continued.
During the station's early show on Thursday, which was also broadcast on Facebook live, they announced that they will no longer play the rapper's songs.
"We feel like Kanye has gone too far with his latest statement declaring that 'slavery was a choice,'" reads the Facebook post, accompanied by the hashtag #MuteKanye.
West's representative did not immediately respond to a request for comment on the decision.
The performer generated serious controversy earlier this week when he talked about slavery in an interview with TMZ.
"When you hear about slavery for 400 years ... for 400 years? That sounds like a choice," he said.
West continued, "Like, you was there for 400 years, and it's all of y'all? It's like we're mentally in prison. I like the word 'prison' because slavery goes too direct to the idea of blacks. It's like slavery, Holocaust. Holocaust, Jews. Slavery is blacks. So prison is something that unites us as one race. Blacks and whites being one race. We're the human race."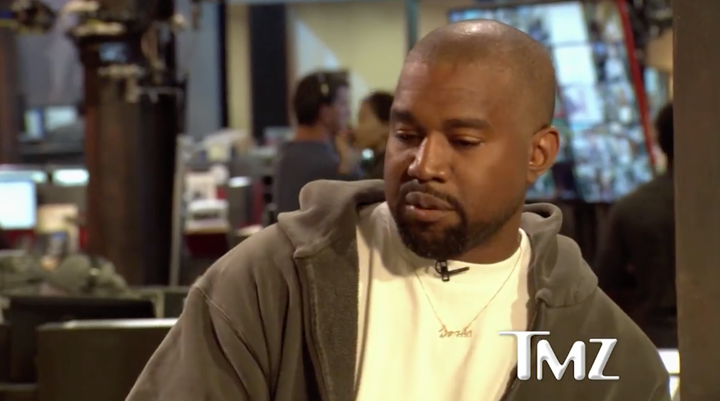 According to The Detroit News, listeners of "The Bounce" "called in to say West's comments were hurtful and preferred his songs not to be played."
The publication quoted Bigg: "In my 20-year radio career, this is one of the largest responses I've ever seen; the largest reaction on The Bounce, too. It's very overwhelming right now. I'm just trying to keep up. Lots of people in support, but the people that aren't are taking personal jabs. Weird."
BEFORE YOU GO
PHOTO GALLERY
Old Photos Of Kanye West