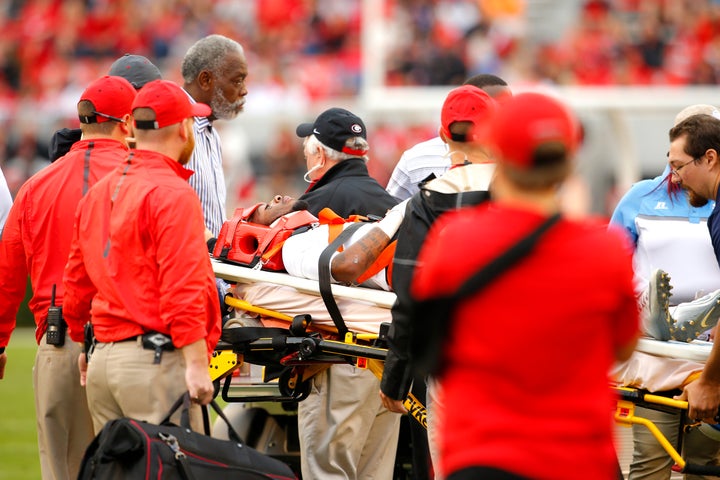 The word "comeback" is overused in sports, but in the case of Devon Gales, it might not be strong enough.
On Sept. 26, 2015, Gales, a receiver for the Southern University football team, became paralyzed from the waist down when he blocked the University of Georgia kicker on a kickoff return and shattered his C6 vertebra.
On Thursday, Gales posted a video of himself walking. He had help ― but wow.
"I'm on the way!" he wrote.
BEFORE YOU GO