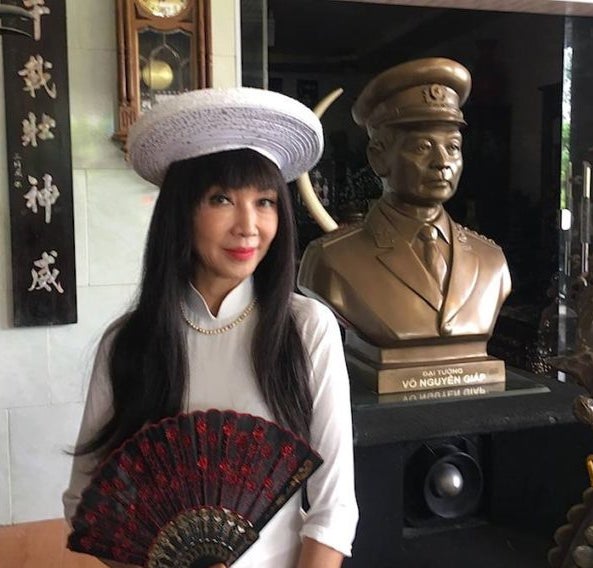 Tiana Alexandra-Silliphant has an underlying mission in her art: to shed light on complex Vietnamese history and challenge Vietnamese stereotypes. Her latest film, "The General and Me," does just that, by exploring her decades-long relationship with Gen. Giap, the leader of the North Vietnamese Army and adviser to Ho Chi Minh during the Vietnam War.
"He was my father's history teacher, that's where this personal connection comes in for me," she tells Robert Scheer in this week's episode of "Scheer Intelligence."
"The fallacy is that Gen. Giap didn't care how many millions of Vietnamese died, he just wanted to win," she continues. "And that is so, so untrue."
Alexandra-Silliphant also shares details of her childhood as a Vietnamese refugee in Virginia, explaining that she had to learn to defend herself—a decision that ultimately connected her with martial arts expert Bruce Lee.
"Bruce said, 'Don't turn your back on your people,' " she says of Lee's influence on her decision to return to Vietnam.
She also delves into her own complicated experiences with American forces. "I fell in love with GIs when I was a little girl, going back and forth from Vietnam to Washington, D.C.," she says. "I had crushes on American soldiers because we were taught that they were there to save us. … We were ashamed. My sister told everyone she was Japanese just to not get taunts."
"I think it's part of human nature," she says of racism. "When we don't have the information, when we don't read the history, when we don't know other peoples' culture, we tend to put them down."
Listen to the full conversation and to past editions of "Scheer Intelligence" at KCRW.com