Dum Dum Girls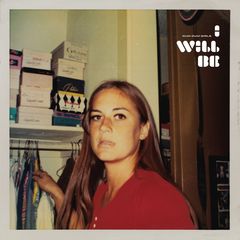 Dum Dum Girls are the L.A.-based rock ensemble captained by Dee Dee, with Jules (guitar, vocals), Frankie Rose (drums, vocals), and Bambi (bass) rounding out the pack. Dum Dum Girls united in '09 and have just issued their freshman release under the wing of producer Richard Gottehre (of Blondie, Raveonettes, "My Boyfriend's Back," and "I Want Candy" rock royalty) for the Sub Pop label. Their lo-fi/hi-fi beauty is worth the Wi-Fi. Download "Rest of Our Lives," from Dum Dum Girls' 2010 debut I Will Be (Bonus Track).
Buy: Lala.com
Genre: Rock
Artist: Dum Dum Girls
Song: Rest of Our Lives
Album: I Will Be (Bonus Track)
The Ramones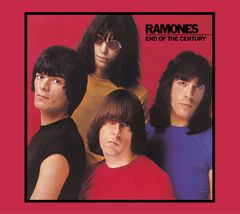 Influential American punk ensemble The Ramones was founded in 1974 in Queens, New York, by Joey (Jeffrey Hyman), Dee Dee (Douglas Colvin), Tommy (Tamás Erdélyi), and Johnny Ramone (John Cummings). Other Ramones over the years have included Marky (Marc Bell of Richard Hell & the Voidoids fame), Richie (Richard Reinhardt), C.J. (Christopher Joseph Ward), and Elvis (Clem Burke of Blondie). Inducted into the Rock and Roll Hall of Fame in 2002, the unit released dozens of recordings during their decades-long career. Joey, Dee Dee, and Johnny have since passed away. Remember The Ramones with the 2005 "Chinese Rock (Remastered)," from End of the Century, originally released in 1980.
Buy: iTunes
Genre: Punk Rock
Artist: The Ramones
Song: Chinese Rock
Album: End of the Century
The Heavy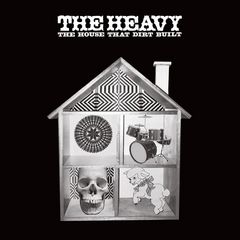 The Heavy is the U.K.-based rock soul quartette founded by Kelvin Swaby (vocals) and Dan "T" Taylor (guitar). Spencer "Big Daddy Spence" Page (bass), Hannah Collins (keys), and Chris Ellul (drums) fill out the sonic-blast of rock/funk deliciousity. Collaborations include Jim Abiss, Corin Dingley, and Shingai Shoniwa of Noisettes distinction. The band's credits include the Crystal Method, the "How You Like Me Now?" Kia ad aired during the Super Bowl, a Letterman appearance with members of The Dap-Kings, and two albums. Get started with "Stuck," from The Heavy's 2009 The House That Dirt Built, then get the other 10 tracks.
Buy: Lala.com
Genre: Rock/Soul/Funk
Artist: The Heavy
Song: Stuck
Album: The House That Dirt Built
Vashti Bunyan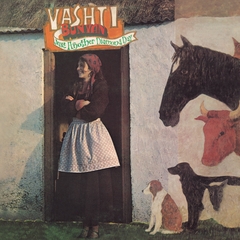 Songstress Vashti Bunyan was born in London at end of WWII. As a teen at Oxford, she cut her studies short as her interests mainlined to songwriting and relocating to New York City's legendary folk scene. Reversing the British Invasion, Bunyan returned to London in the mid-'60s, where she was discovered by the Stones' manager Andrew Loog Oldham. In 1970, she released her first full length. Favorable reviews followed but no blow up. Shortly thereafter, Bunyan took leave from the music business to raise a family, as her debut cascaded into a cult collectable. By 2005, she returned to record her sophomore full length, Lookaftering. Collaborations include Devendra Banhart, Donovan, Fairport Convention, Adem, Animal Collective, and Max Richter. Bunyan's voice resounds with complete tenderness. Rediscover her classic 1970 title "Diamond Day," from Just Another Diamond Day.
Buy: Lala.com
Genre: Singer/Songwriter
Artist: Vashti Bunyan
Song: Diamond Day
Album: Just Another Diamond Day
Aleck Karis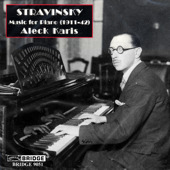 California-based classical pianist Aleck Karis was born amidst the Beat Movement. With degrees from the Manhattan School of Music and Julliard, he is a force of contemporary classical and honors the bloodline of works by Elliot Carter, John Cage, Stravinsky, Schumann, and Chopin. Karis, who moonlights with Speculum Musicae, has recorded for Deutsche Grammophon, Composers Recordings, Bridge Records, Centaur, Nonesuch, Koch International, and Tzadik. Accolades include two Fromm Foundation grants and the NEA fellowship. Get "The Five Fingers: IV. Larghetto," from the 1994 release Stravinsky: Music for Piano (1911-1942).
Buy: iTunes
Genre: Classical
Artist: Aleck Karis
Song: The Five Fingers: IV. Larghetto
Album: Stravinsky: Music for Piano (1911-1942)
Beny Moré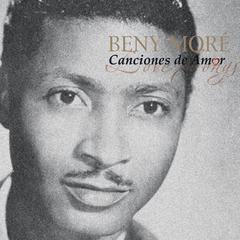 Legendary Cuban tenor Beny Moré was born in 1919 in central Cuba, the eldest of 18 children. As a boy he took up guitar, and by his teens he set off for Havana, where he worked odd jobs while pursuing his dream. After winning a radio competition, Moré's trajectory was set, and soon after he teamed up with Trío Matamoros, the first of his many collaborations. Postwar, Moré performed throughout the Americas and recorded for RCA Victor. By the mid-'50s, he founded La Banda Gigante. The shuttering of nightclubs after the Cuban Revolution tore it all apart and his ensemble disbanded. Career highlights include Pérez Prado and Xavier Cugat. Moré passed away at the early age of 43 in 1963. With a trove of classics to collect, discover "Mucho Corazon," from Canciones de Amor, by El Dueto Fantasma, with Lalo Montane.
Buy: Lala.com
Genre: World
Artist: Beny Moré
Song: Mucho Corazon
Album: Canciones de Amor