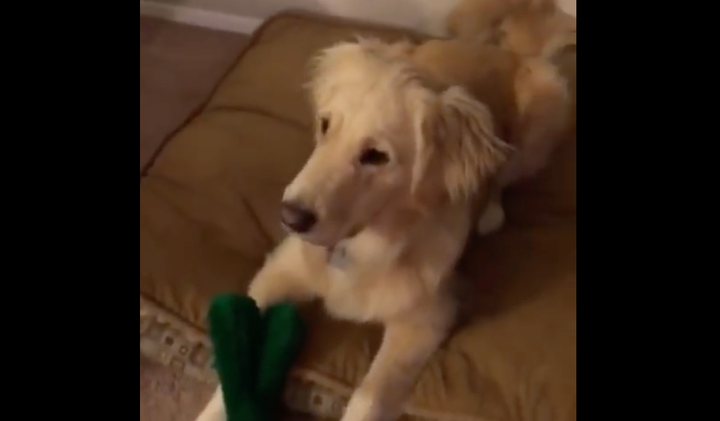 You may think you love Gumby, but we're positive Jolene loves Gumby more.
The video turns from adorable to downright you'll-want-to-cry-it's-so-cute when Crisp's boyfriend, Ben Mesches, shows up in a Gumby costume.
Jolene's reaction to the real-life Gumby is, well, perfect. You can see what appears to be pure shock and joy as she sees the living, breathing, giant version of her favorite toy.
Of course, there's a good chance she was actually just excited to see Ben, but either way, this'll warm the coldest of hearts:
BEFORE YOU GO
PHOTO GALLERY
Heartwarming Photo Series Captures The Bond Between Dogs And Their Humans